Mrs. Reed's 6th and 7th grade STEM class on day one of pumpkin drop building day.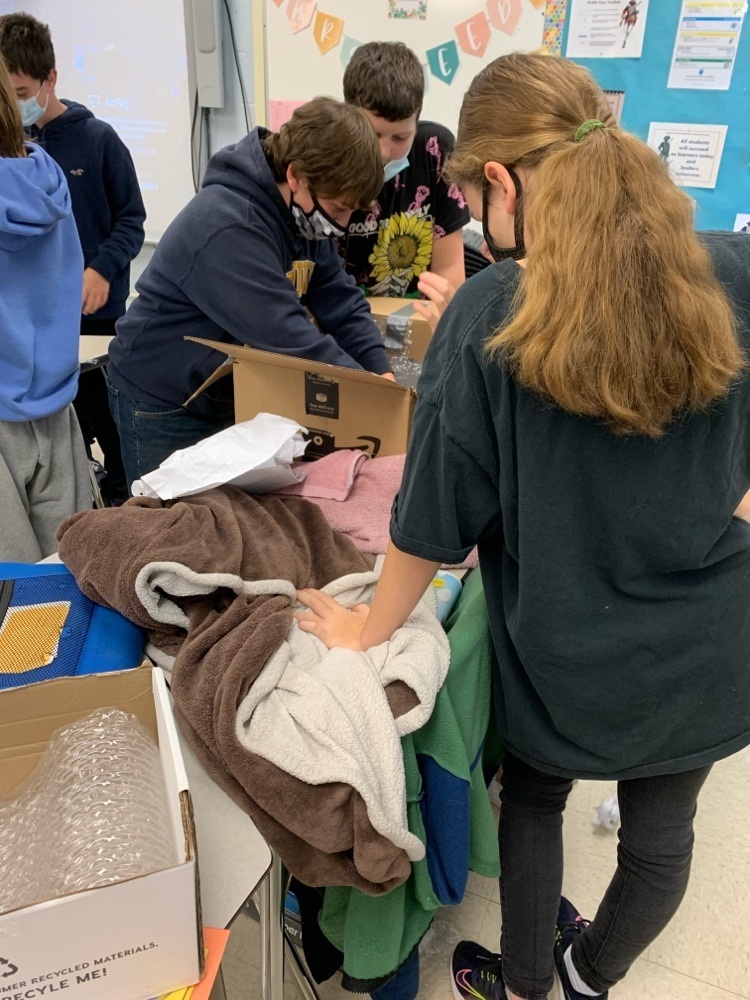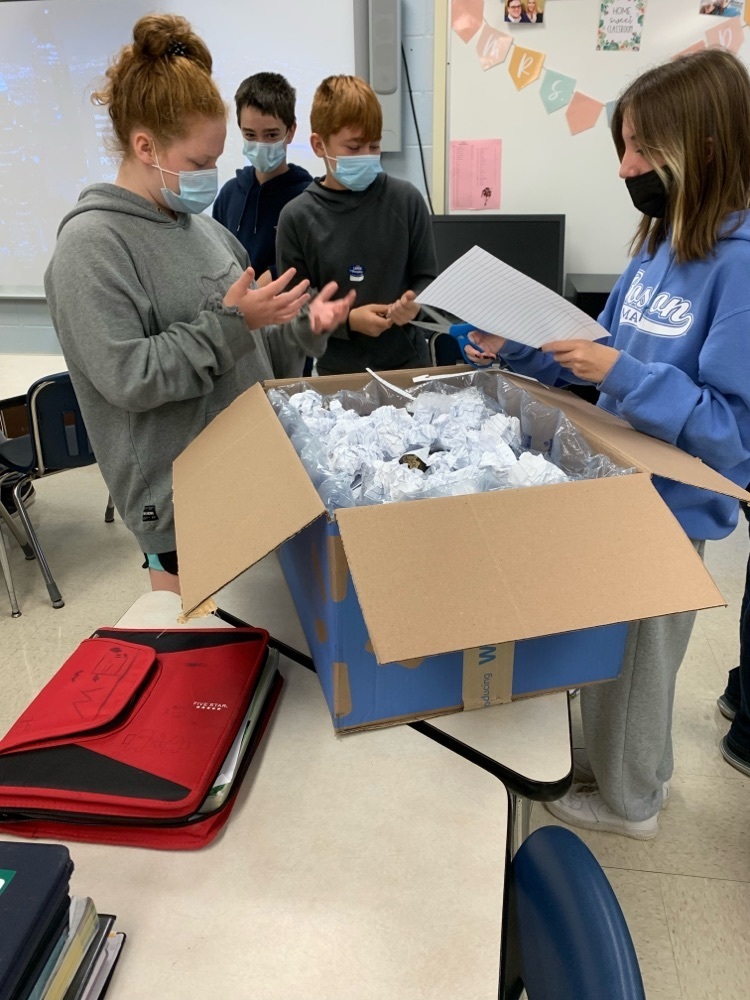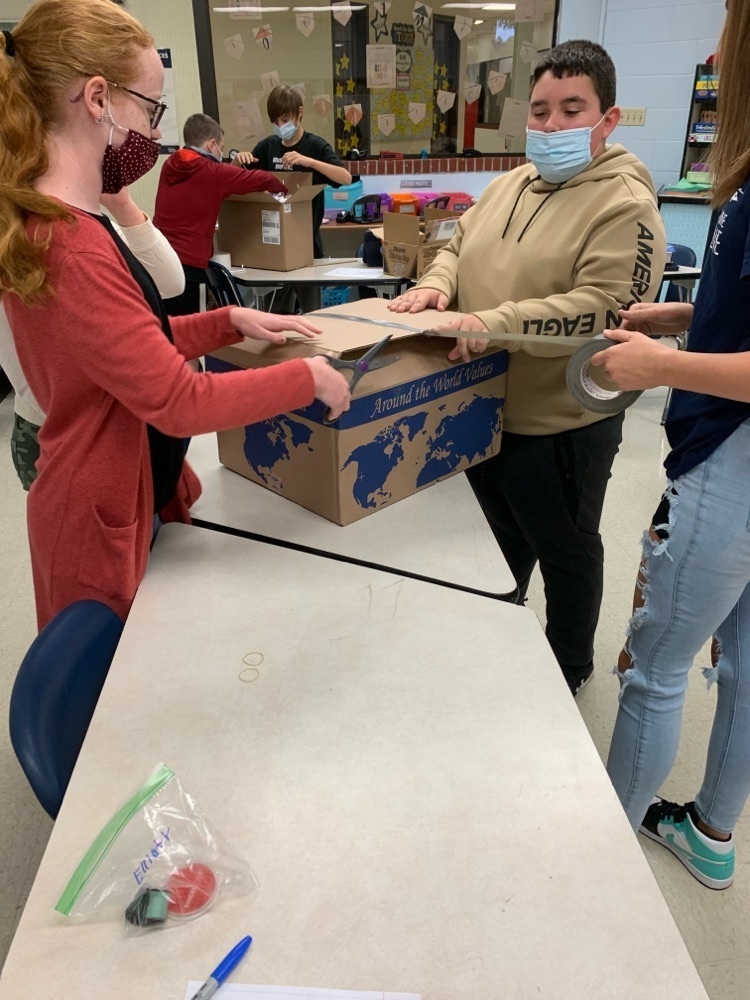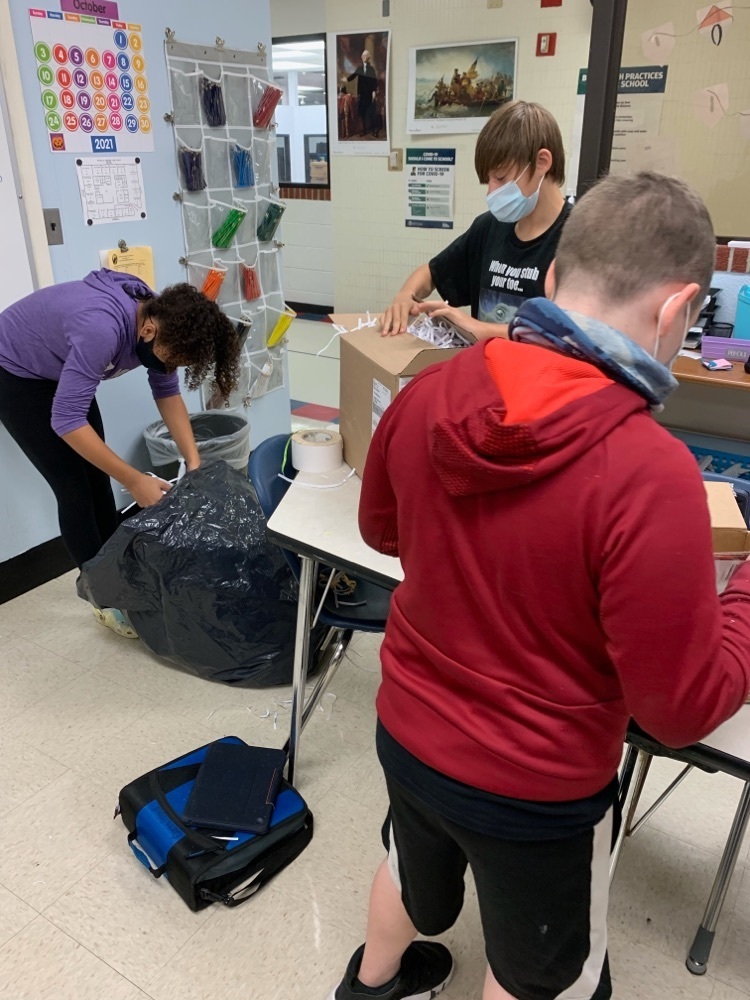 Red Ribbon Week and Halloween Festivities scheduled at PCMS next week!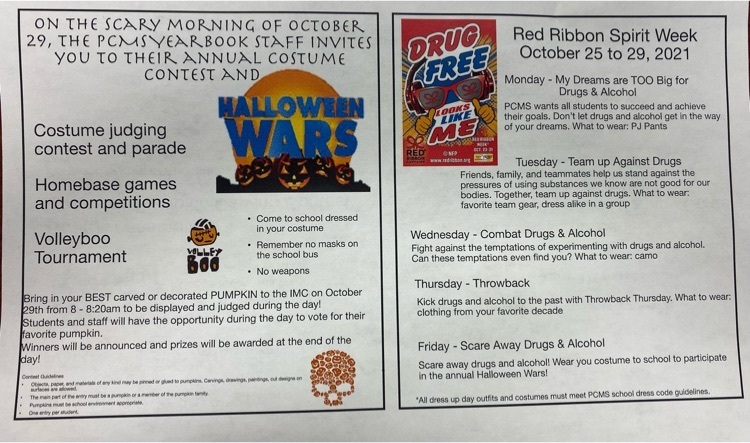 If your 7th or 8th grade child is interested in playing girls basketball this season, there will be a player parent meeting in the auditorium tomorrow at 5:30 pm!

Markups, Tax, Tips, Discounts! 7th grade math practicing real world math application with "running errands" and "eating lunch" activity.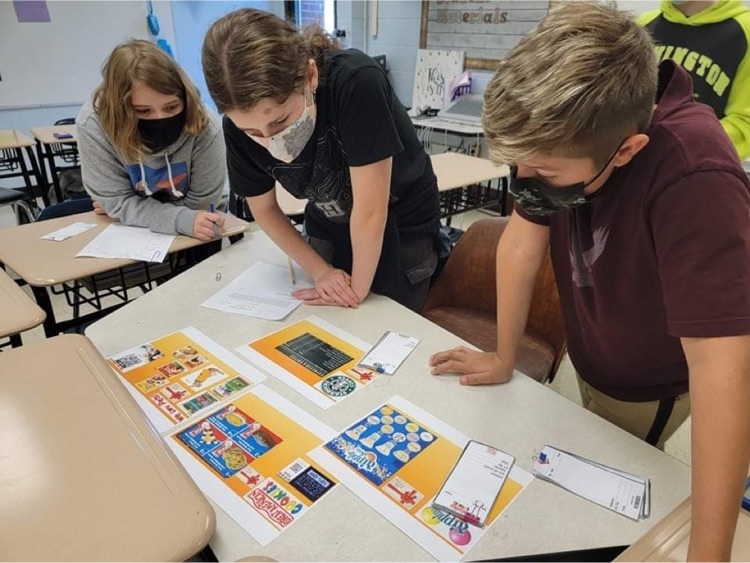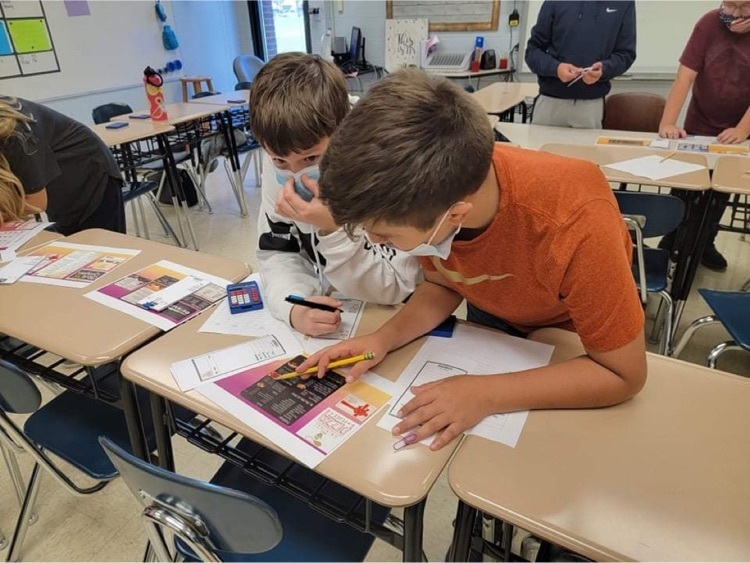 One of the most anticipated classes for 7th and 8th grades in PE is Archery. By following the guidelines of the National Archery in Schools Program (NASP), students learn the basics and safety goals for the class. Upper body strength, hand-eye coordination, patience, focus, and confidence are just a few benefits of the lifetime sport. Many students who have never picked up a bow often surprise themselves of how well they can shoot and how much they enjoy Archery!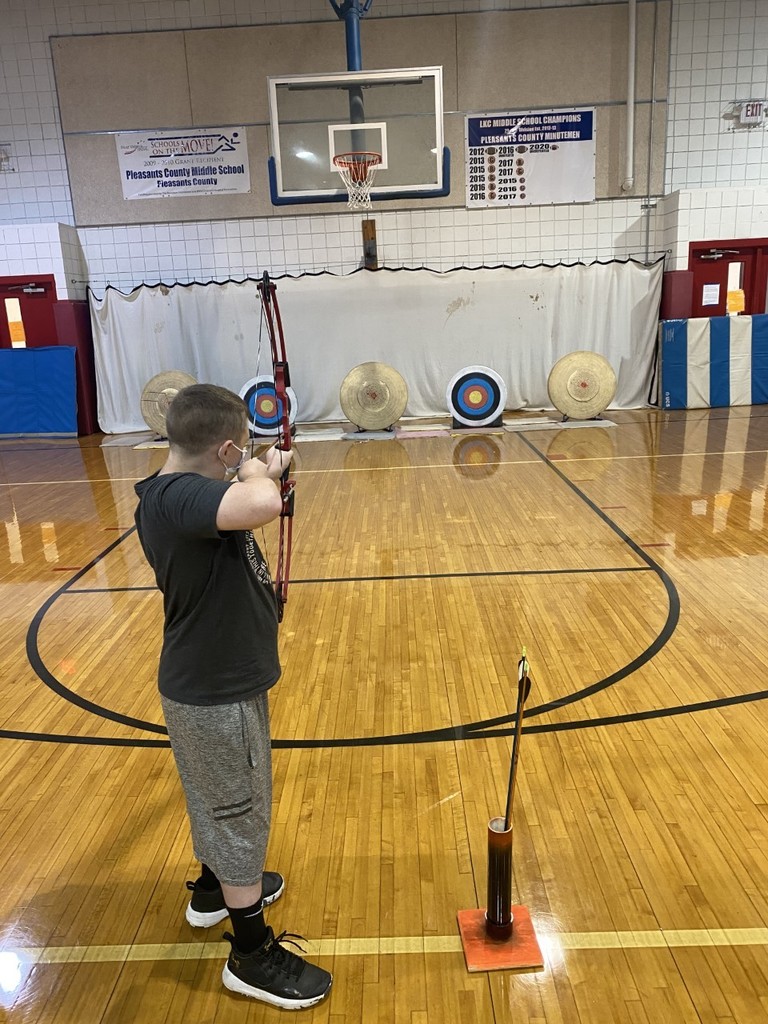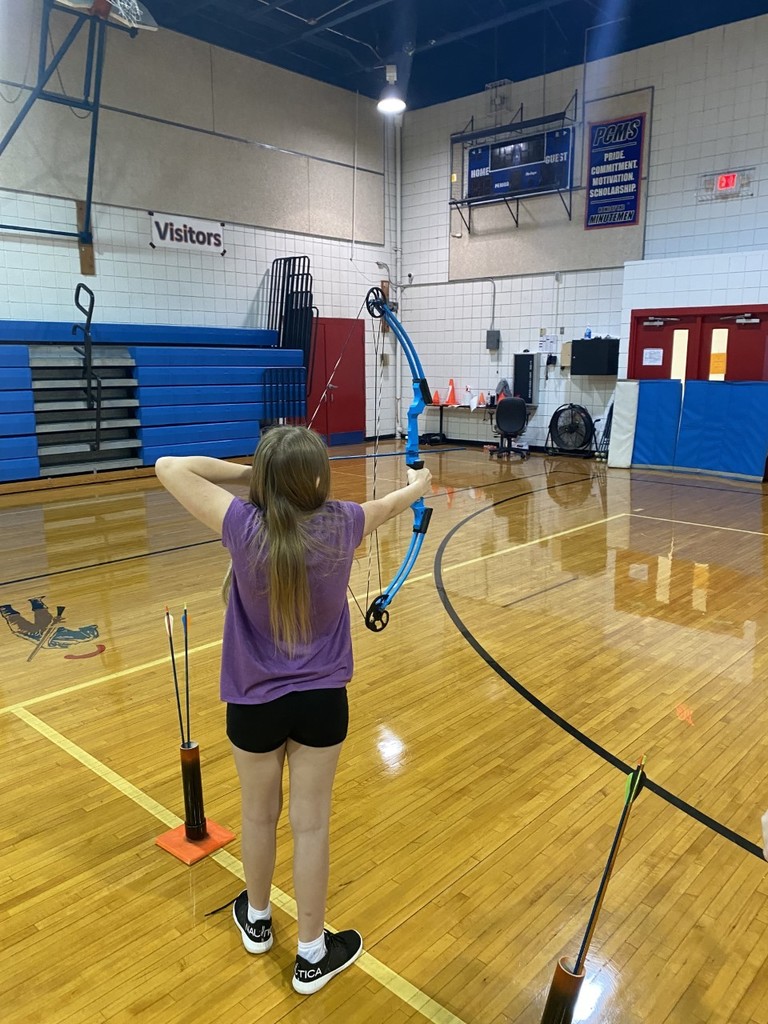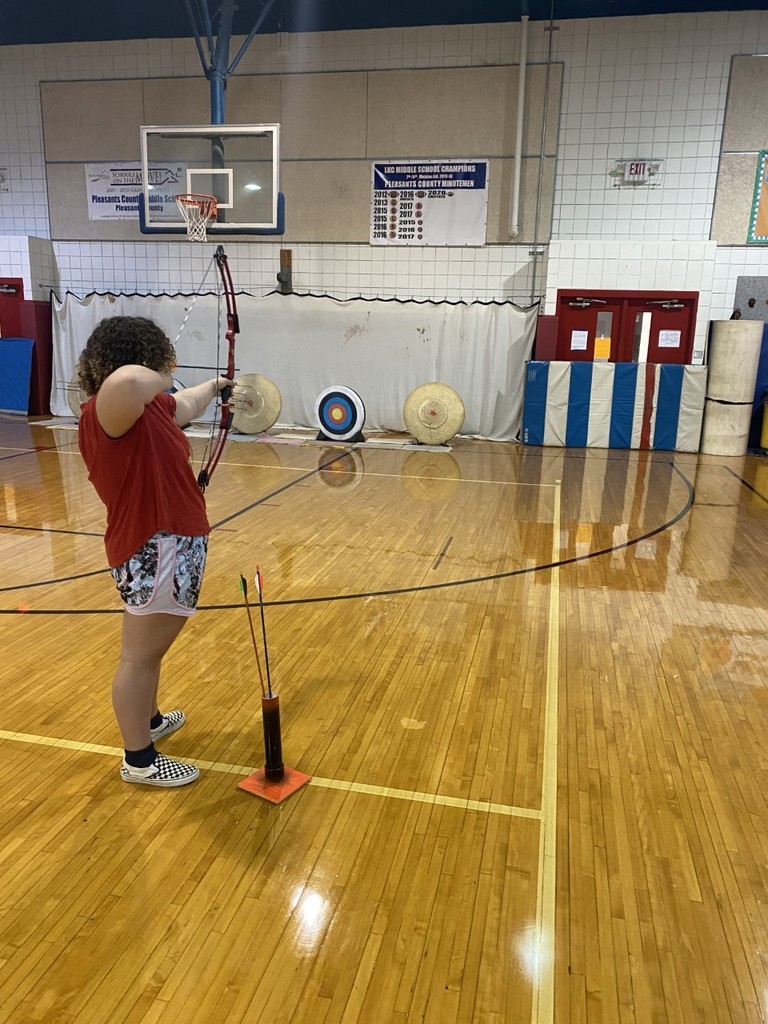 End of the First Grading Period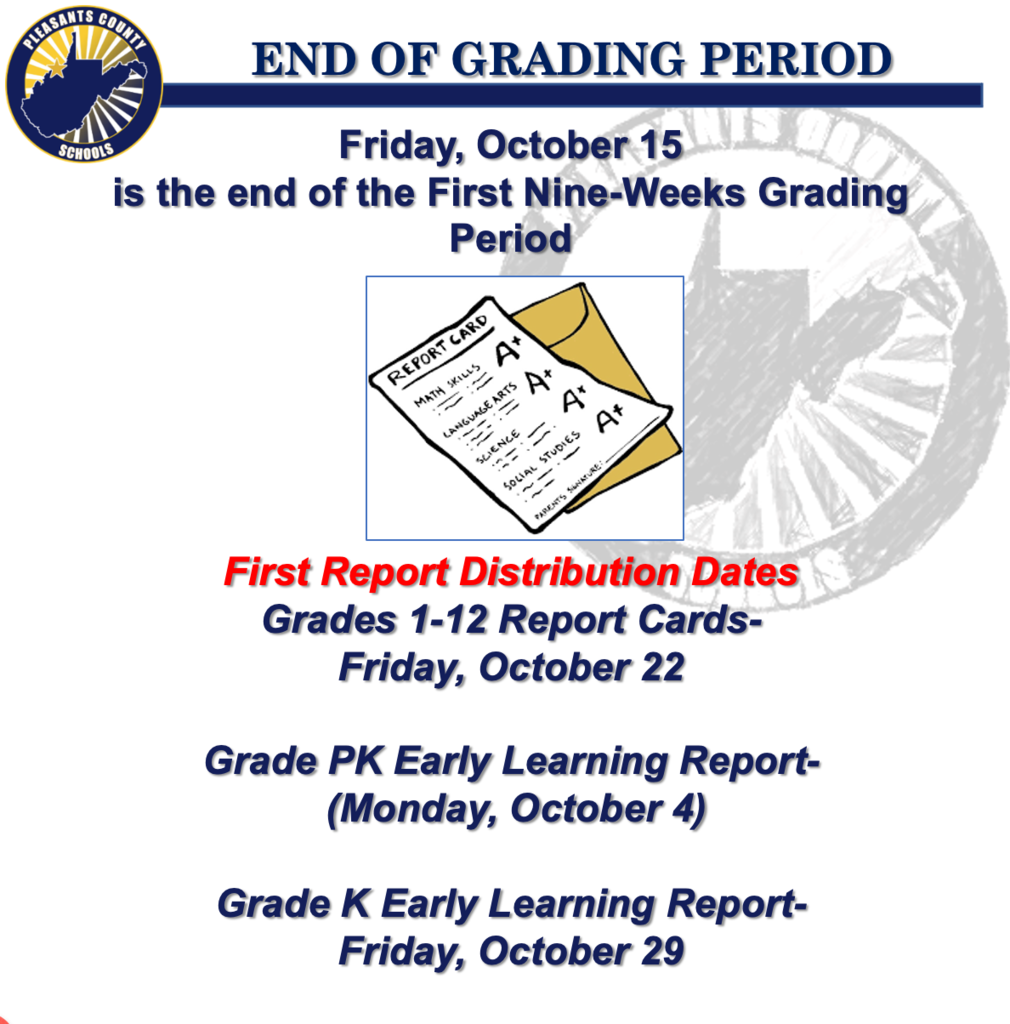 Congratulations to the PCMS 2022 Youth & Government Representatives! Pictured below: Shane Deweese, Madeline Steele, Mrs. Sandy, Sidney Kisner, Alyssa Dawson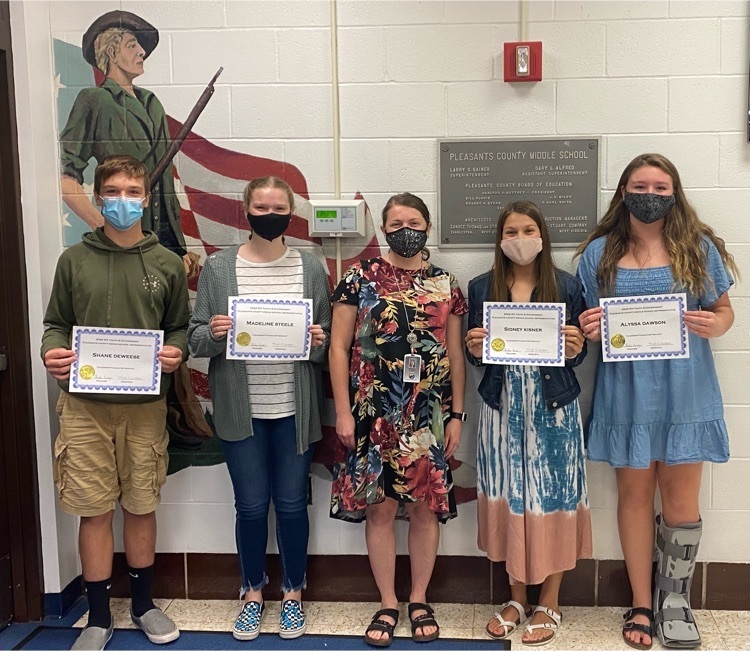 Pleasants County Middle School Pumpkin Drop Sponsored by: Luminant Pleasants Power Plant

Mrs. Sandy's 8th grade West Virginia History class recently learned about the early explorers of Western Virginia. They researched different explorers and created a "Fakebook" profile based on their research.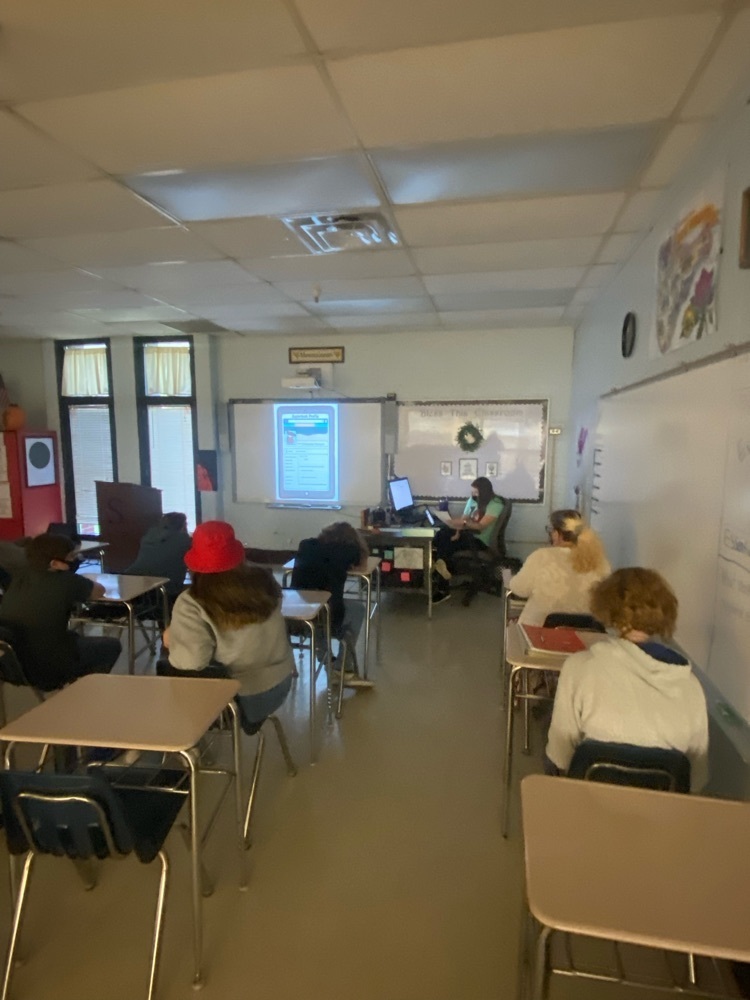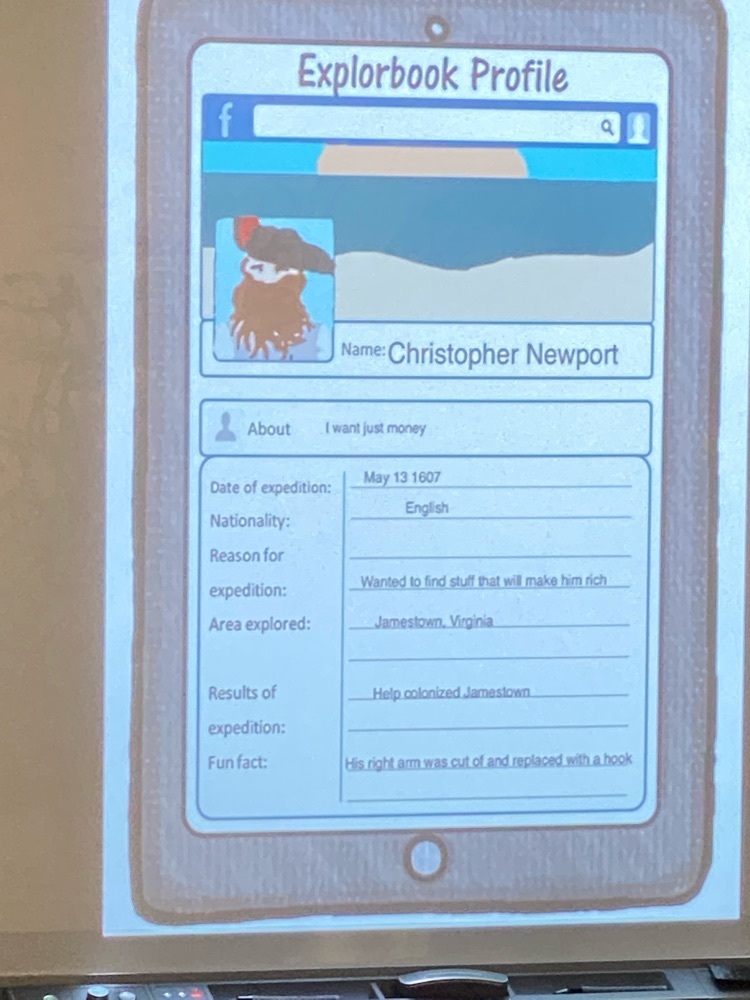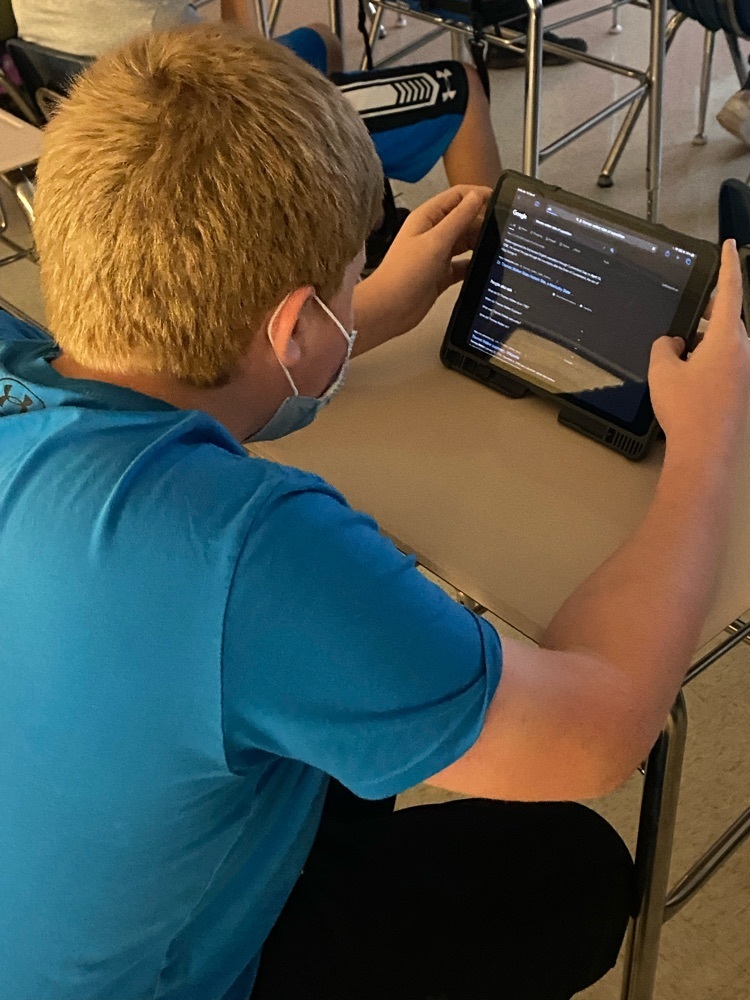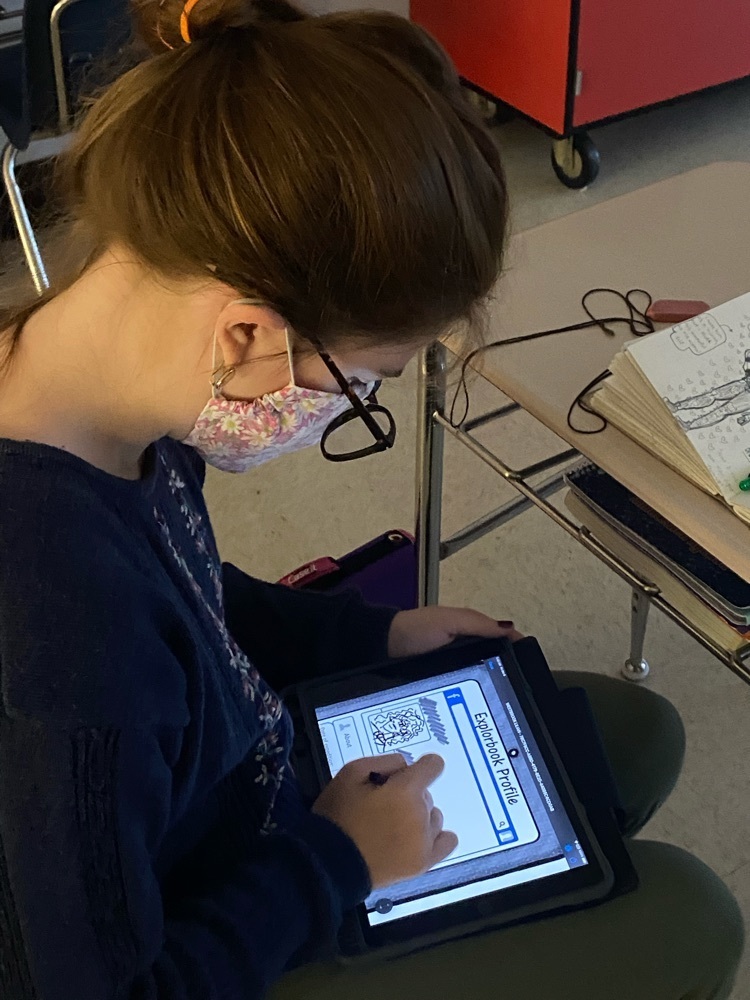 Congratulations to the PCMS Girls Cross Country team on their 1st place victory at the Doddridge County Middle School Cross Country Invitational. The girls accomplishment is an incredible feat, scoring 39 points. Anna Bennett became the first ever girls champion at the meet. This was the first cross country championship for PCMS since 2006. Members of the girls team include: Anna Bennett, Avry Bennett, Maddie Smith, Mariah Whitlock, Savana Burd, Addi McGrady, Olivia Kimball, Sidni Gerlach, Brooklyn Davis, Autumn Cecil, Reagan Sturgeon, Amelia Weekley, Bella Allen, and Makinsey Jeffers.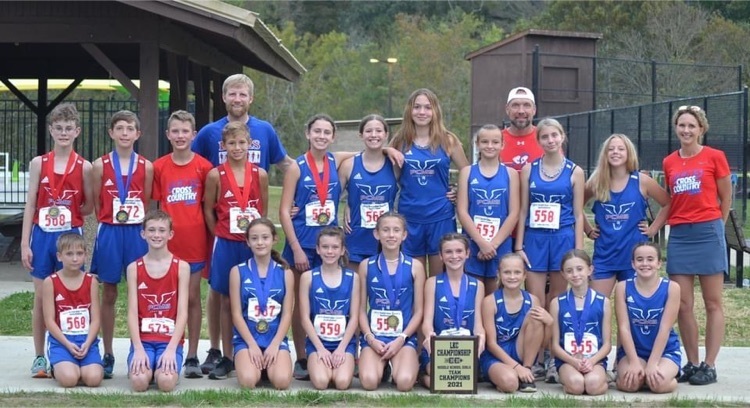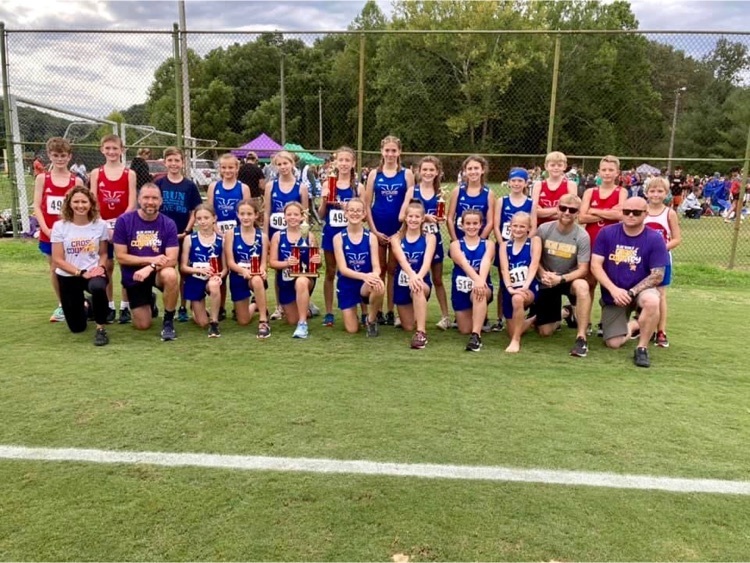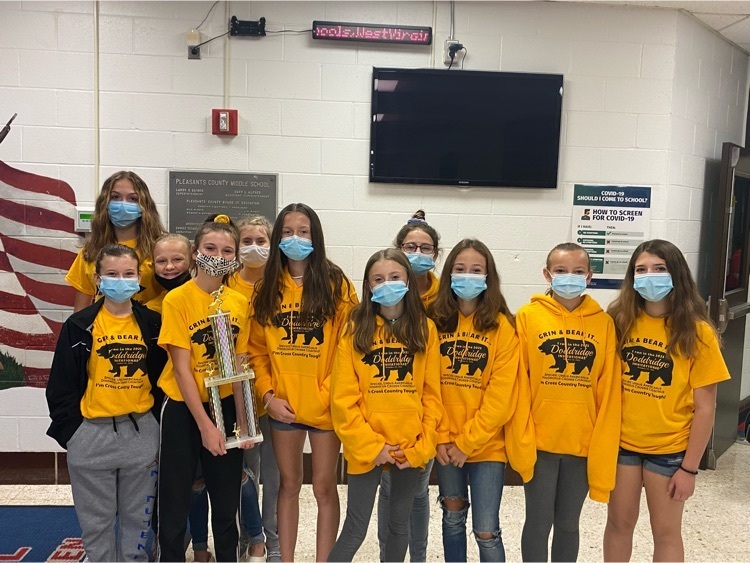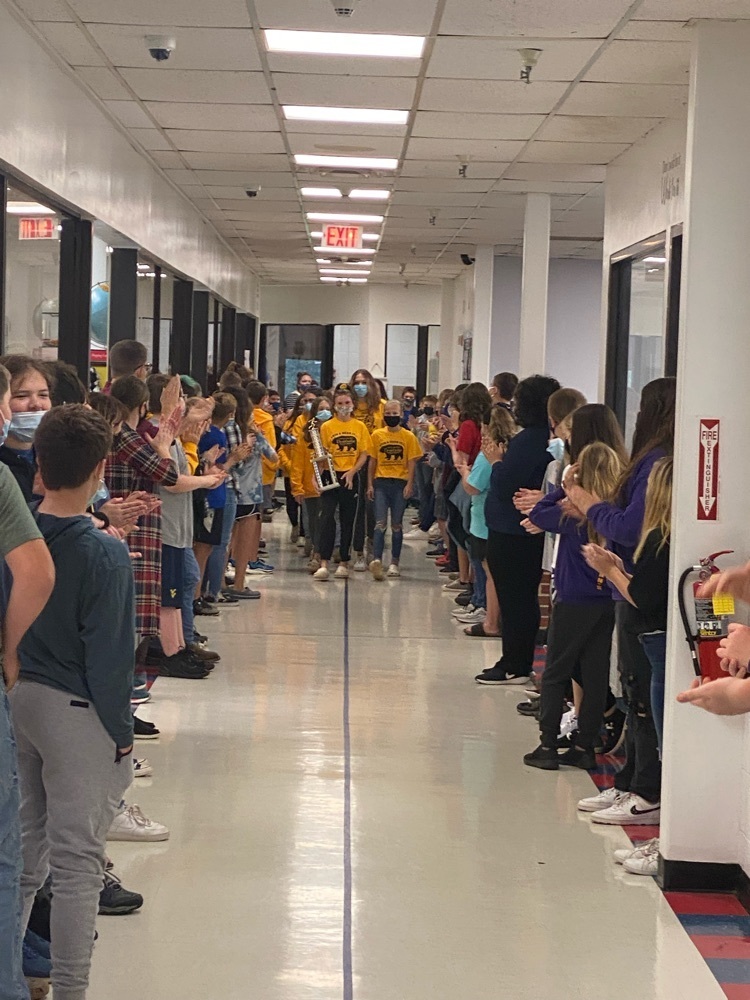 Friday, October 15 is an Early Dismissal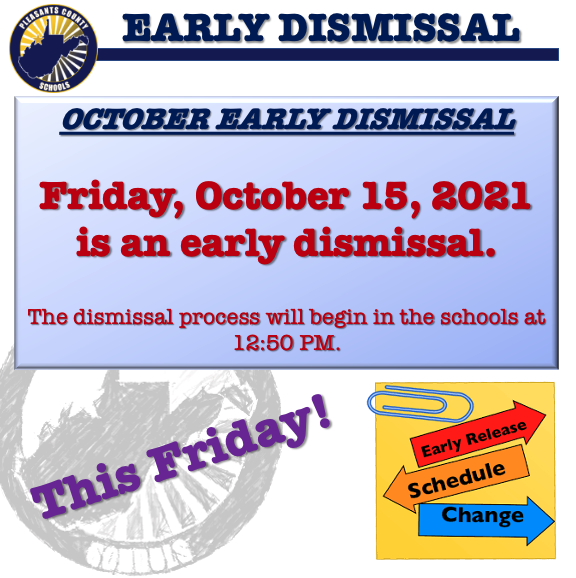 Thank you to Luminant Pleasants Power Plant for the generous donation in the PCMS Clothing Closet!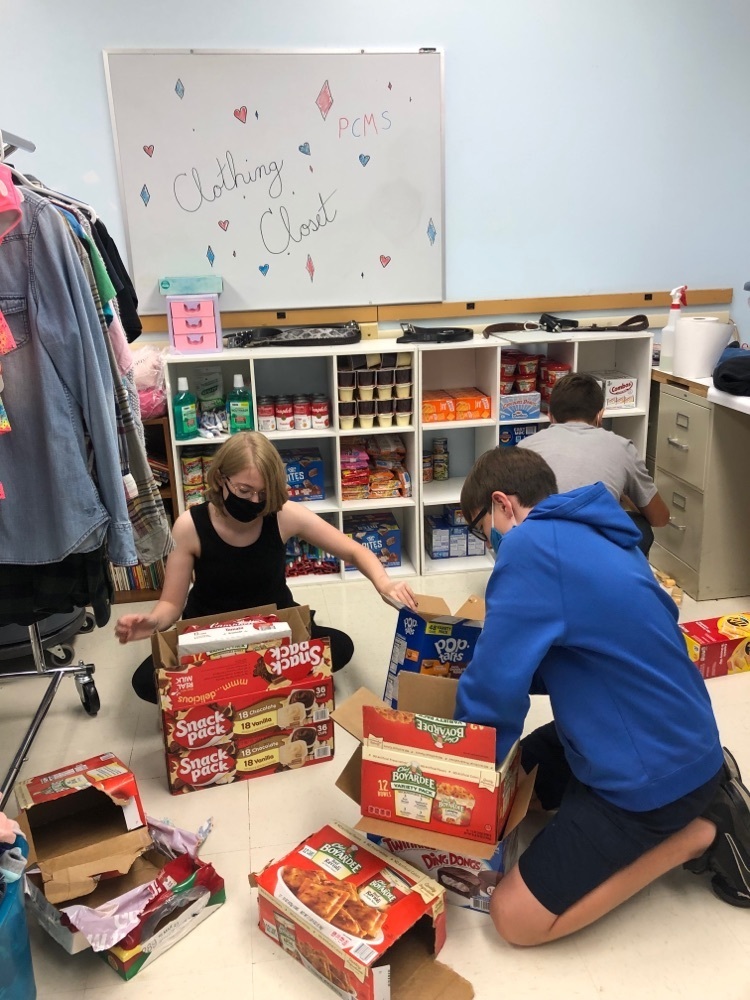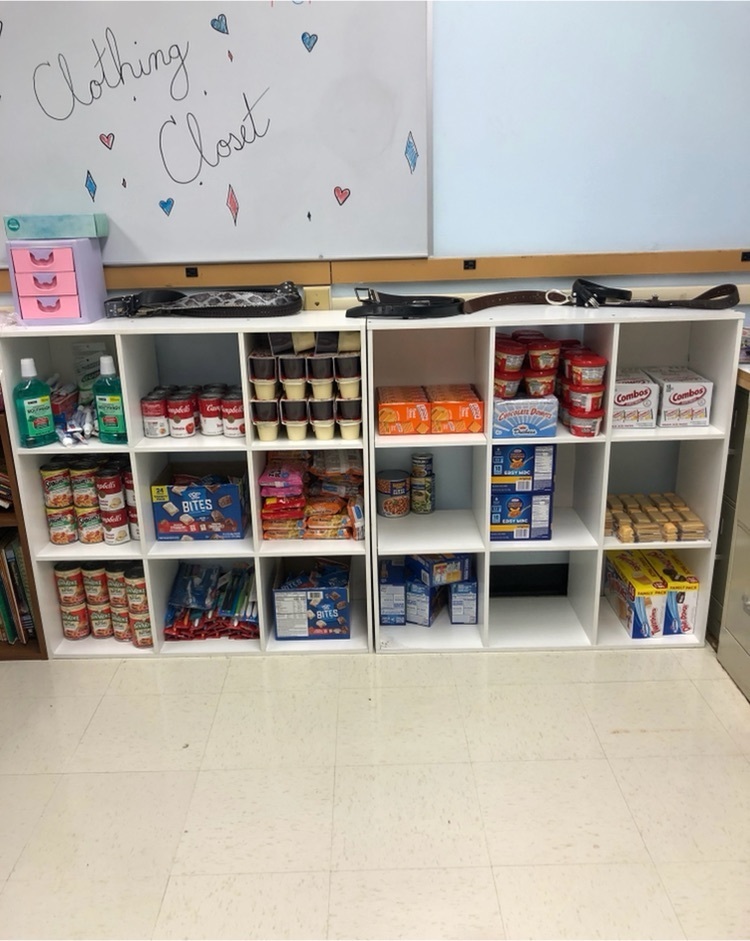 As a reminder, tomorrow, October 8 is a full day of instruction. The Early Dismissal will be on October 15.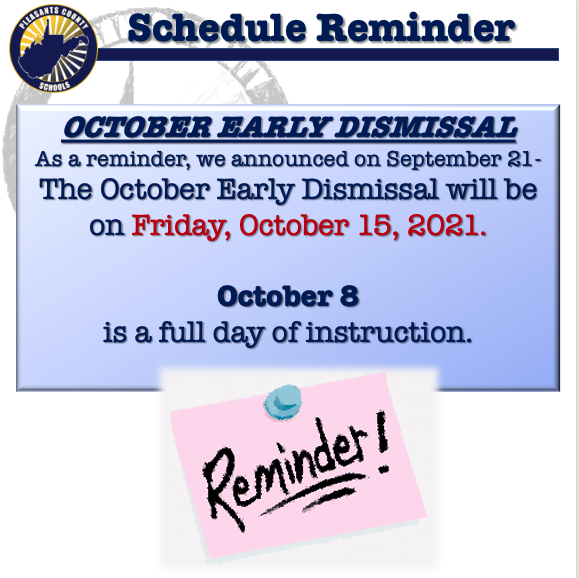 Time Warp! Students in Mrs. Bennett's 7th grade math class shop for items and find the percent of change between the 1970s and 2010s.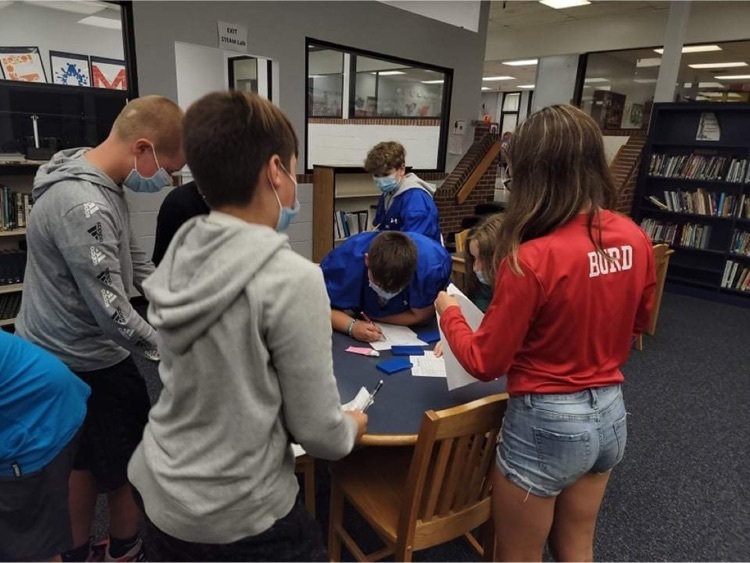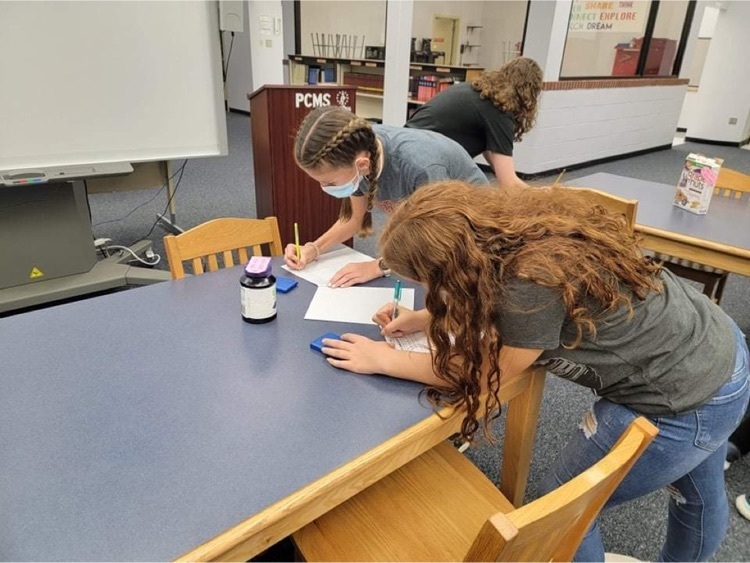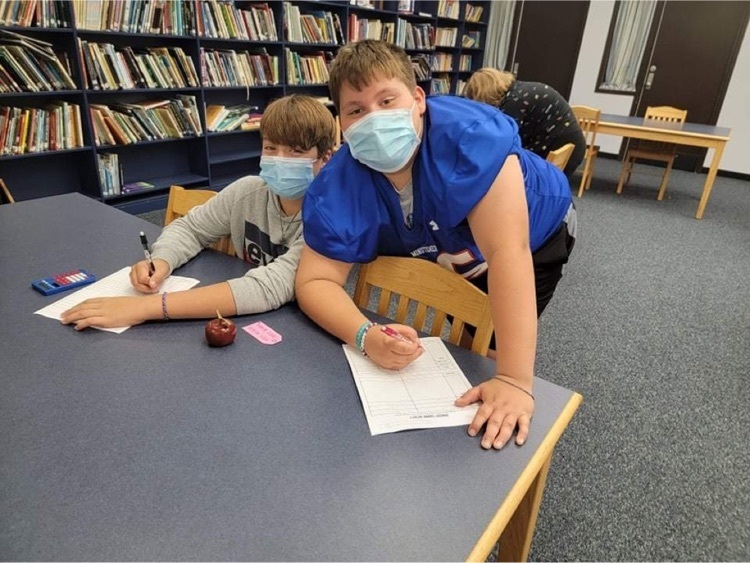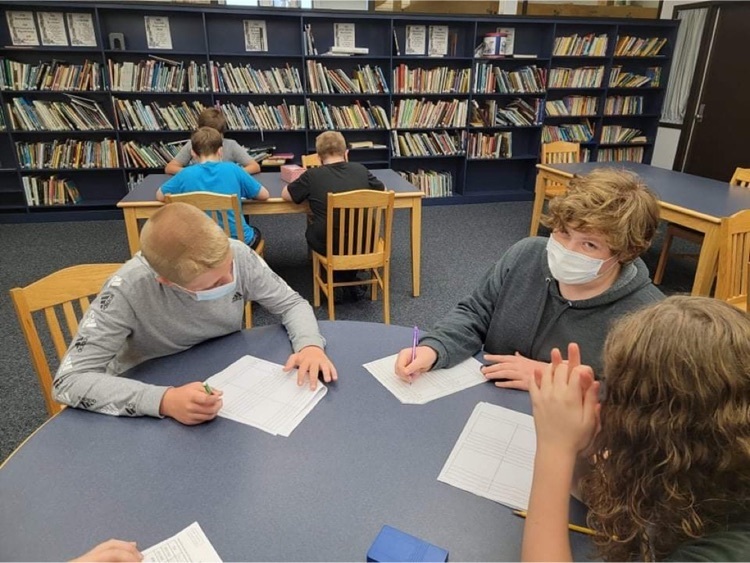 To prepare for their cell test, students in Ms. Hamrick's 7th grade science class constructed animal cell models from clay. Students molded each organelle from air dry clay, then painted each one a different color. When the models were complete, they used them to quiz each other on the organelles and their functions.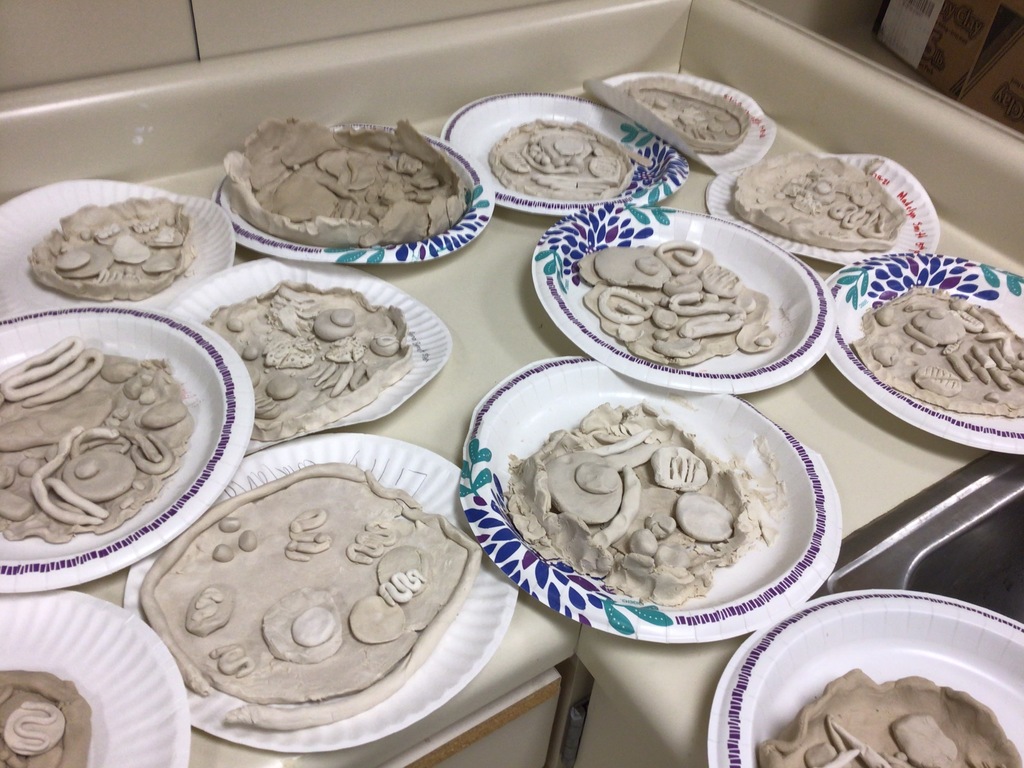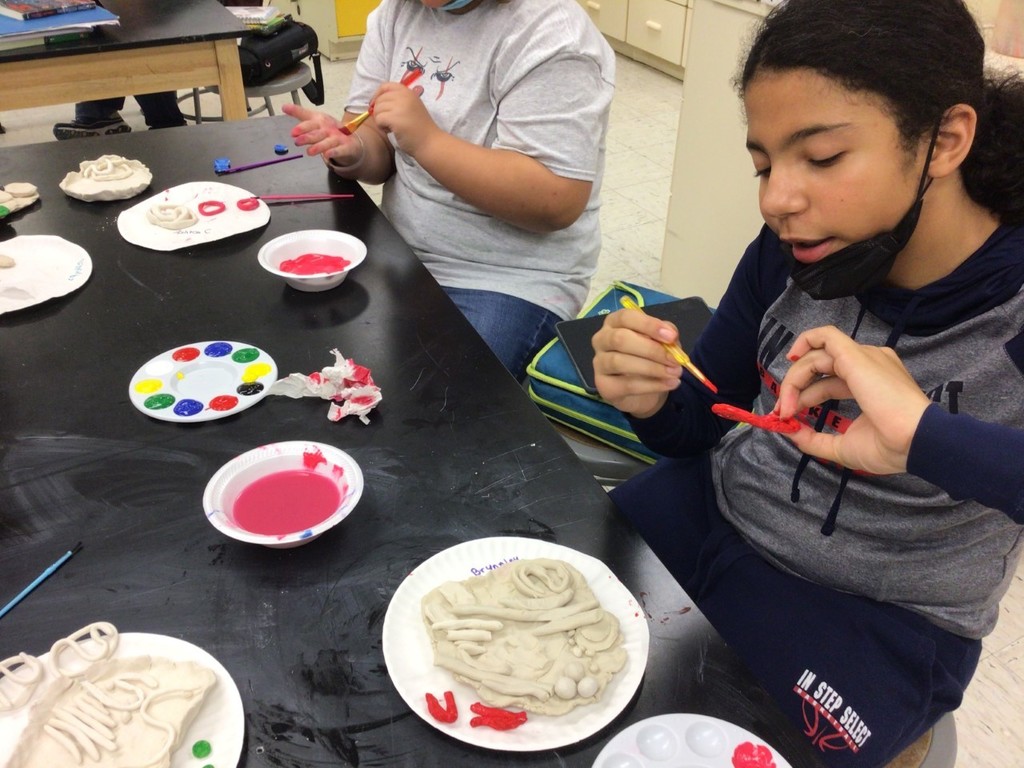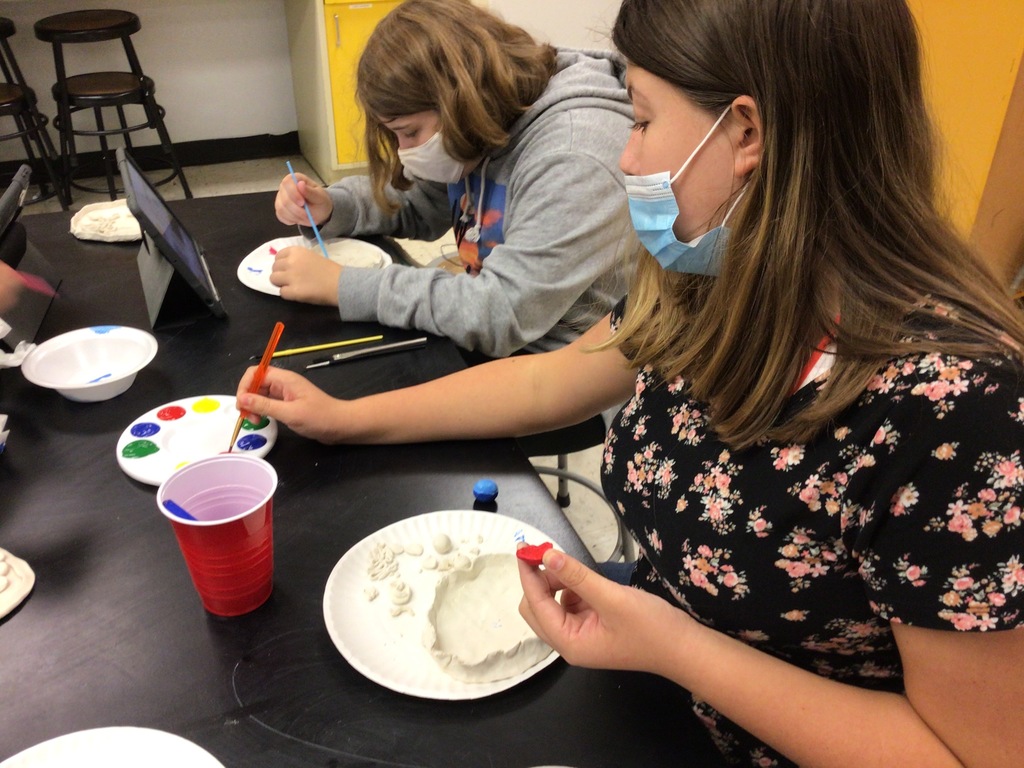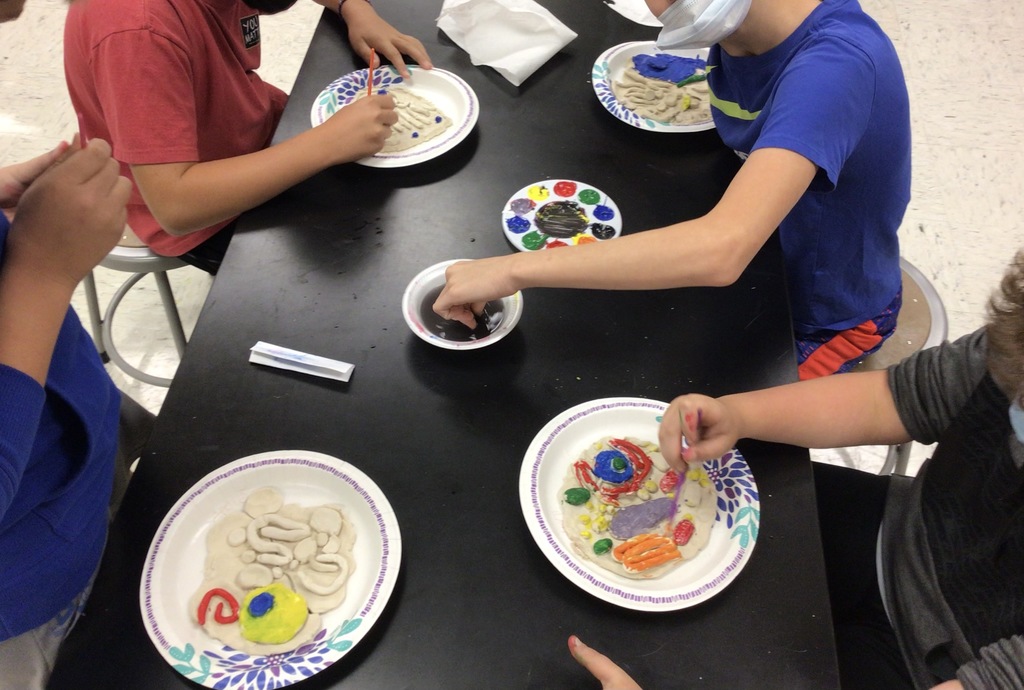 Pleasants County Middle School will be having their Parent/Teacher conferences on Tuesday, October 12, 2021 from 4:15 p.m. – 7:30 p.m. The staff of Pleasants County Middle School sincerely hopes that many of you will be able to take advantage of the opportunity to visit and discuss your son's/daughter's progress in school this year. Please return the bottom portion of the memo indicating which teacher(s) you would like to see that was sent home with your child today. Conferences will be scheduled on a first-come, first served basis.

Mr. Pfaff is currently teaching his 7th grade students how to draw 1-point perspective linear room drawings. He teaches them about how they can create 3D objects in space by using the 1-point perspective drawing method. He first teaches them how to create boxes in space using the 1-point perspective method and then how to manipulate those boxes into all different kinds of objects. These are examples of Mr. Pfaff's students learning how to draw beds in 1-point perspective.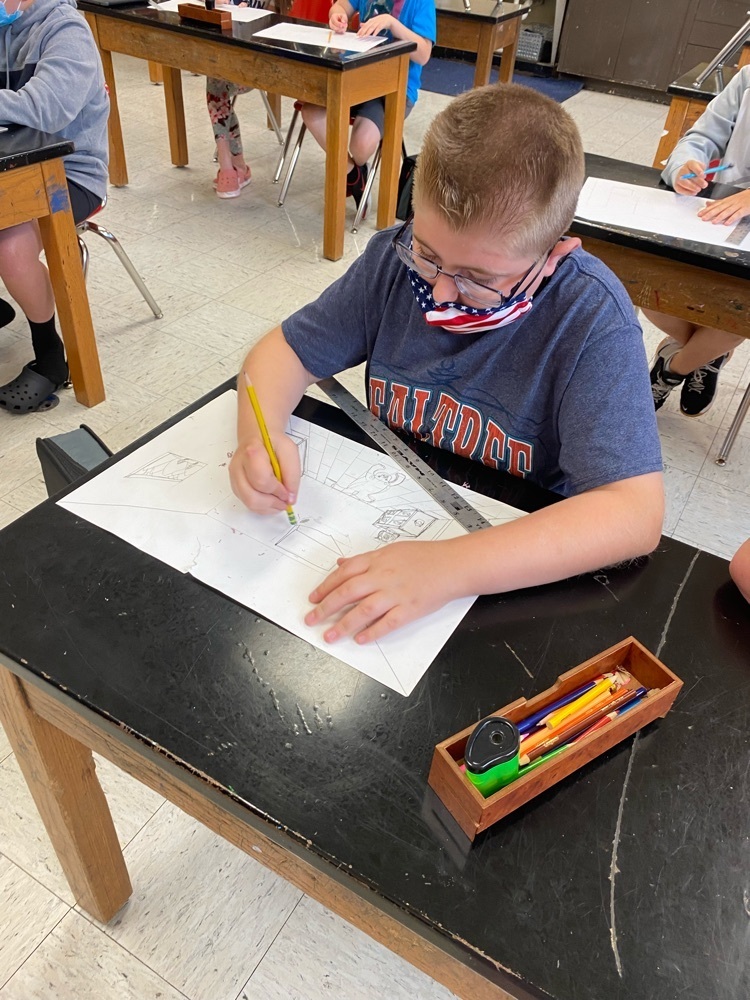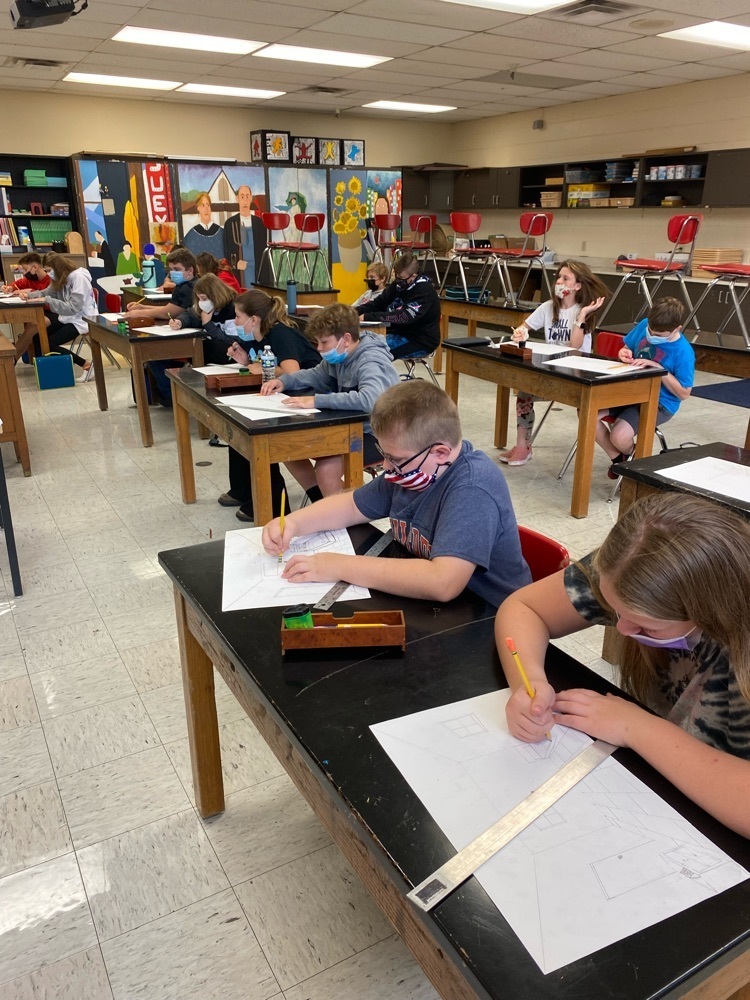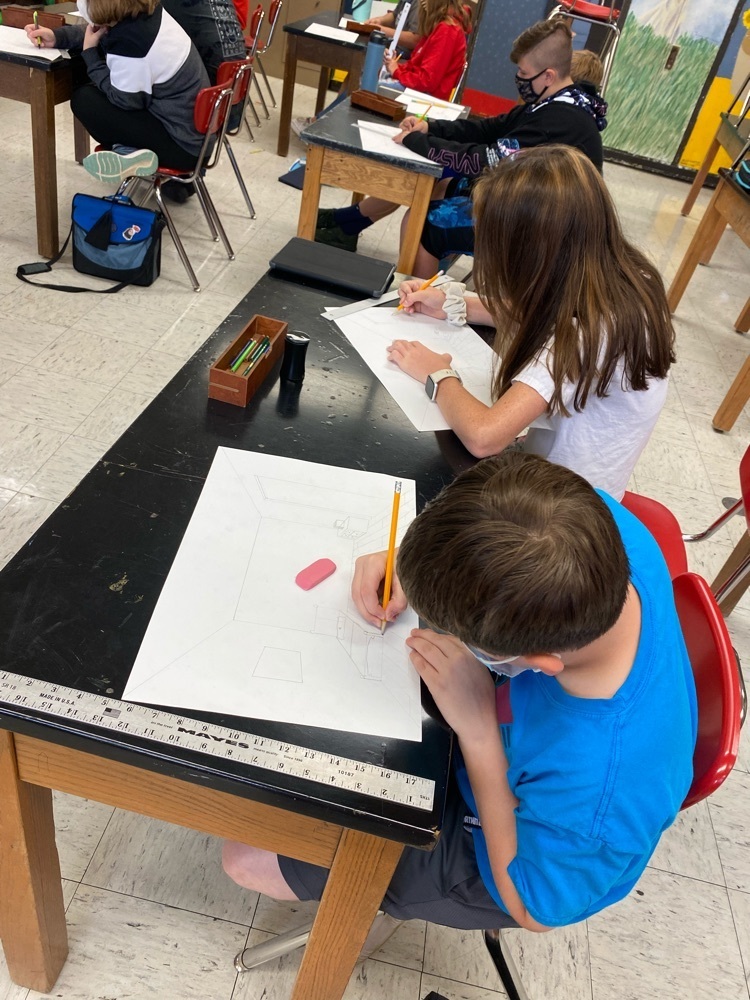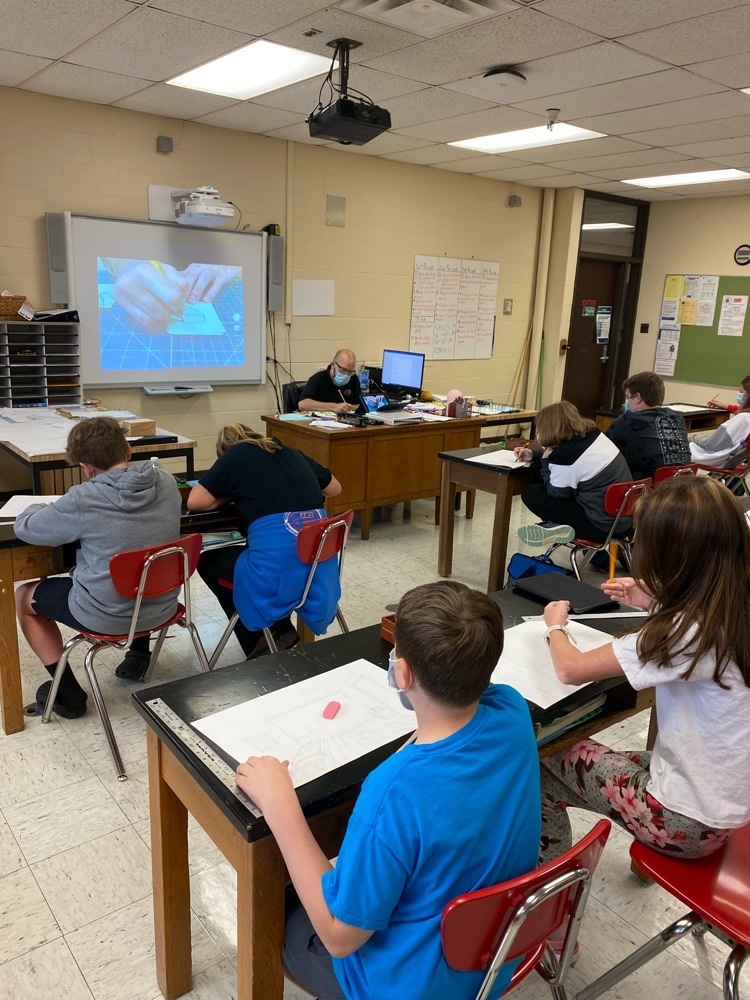 Parent Teacher Conferences will be conducted on October 11 for BES/ SMES and October 12 for PCMS/SMHS. Sign-up forms will go home on Friday.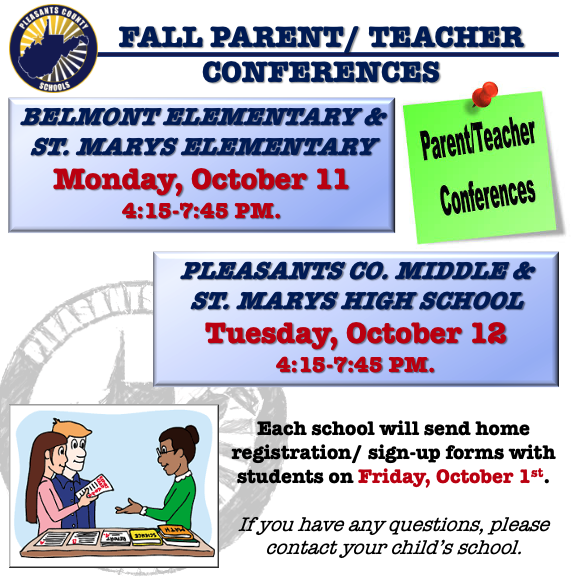 Mr. Bell's STEAM classes are doing lessons on Lego Spike Prime Coding. Students complete challenges and learn how to maneuver an obstacle course with a robot using code they create.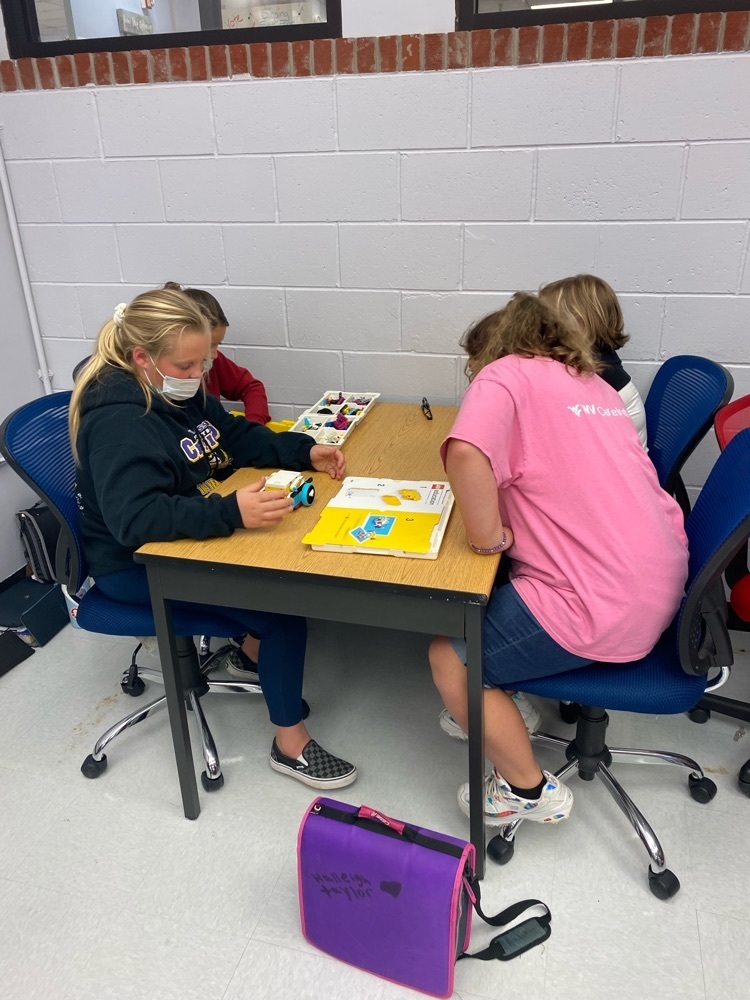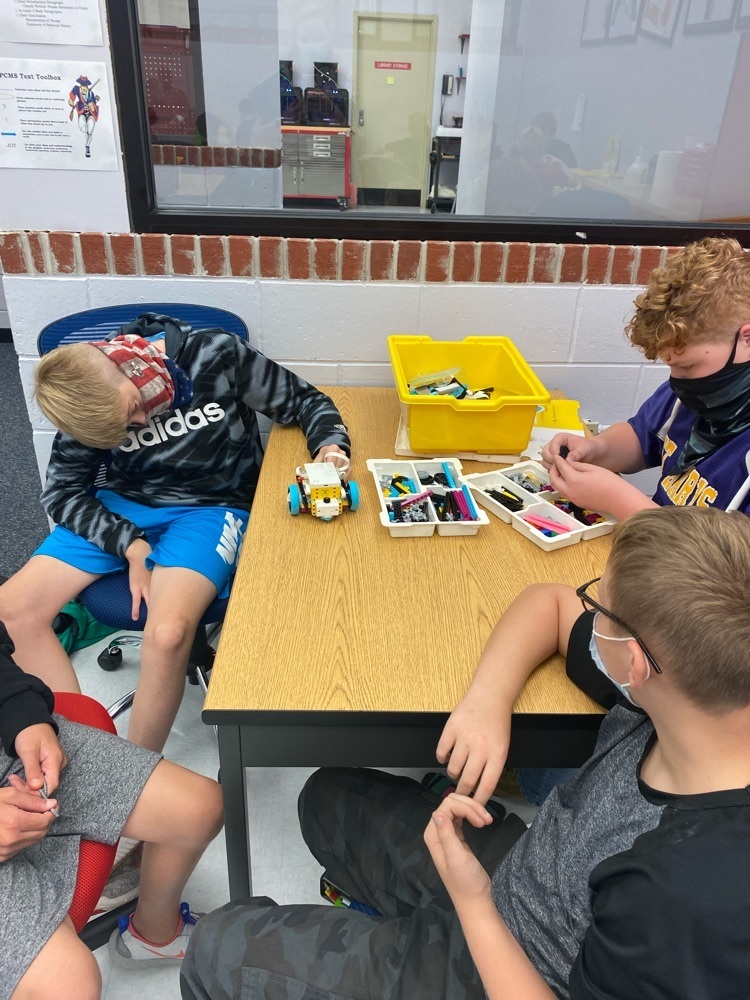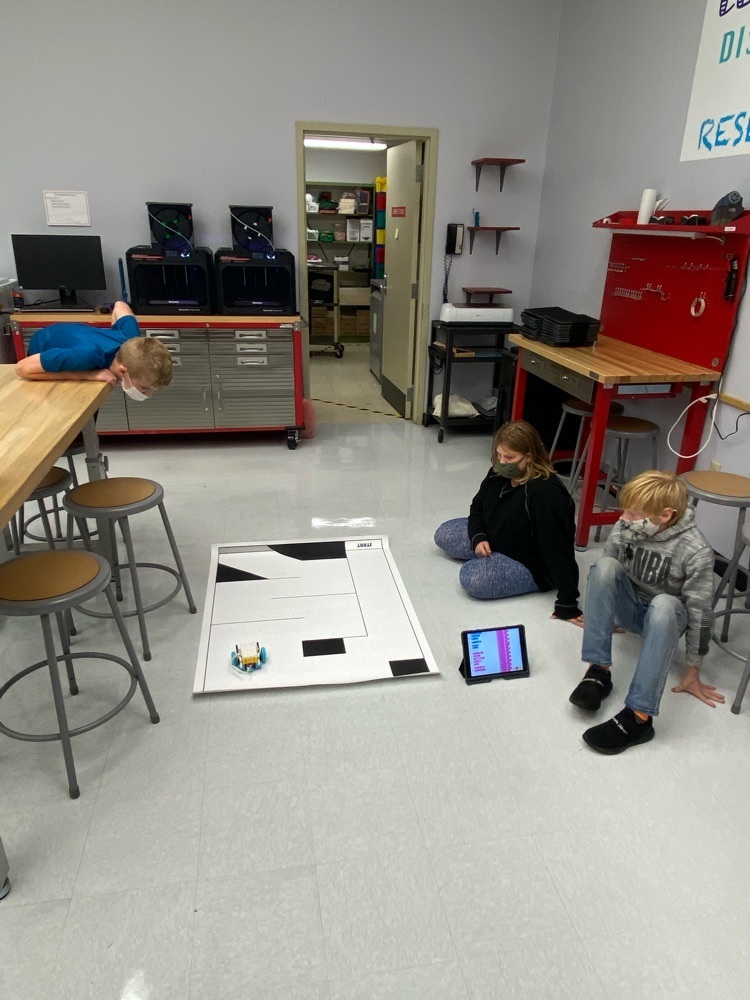 Students in Mrs. Bennett and Mrs. Reed's 8th grade math practice squares and square roots by playing the card sort game I Have, Who Has.