Mr. Bell's 4th period STEAM class is beginning to assemble their Lego Spike Prime Robots. The students have spent the last two weeks learning block style coding with Minecraft. After they have assembled their robots, they will begin coding to complete certain challenges posed by Mr. Bell.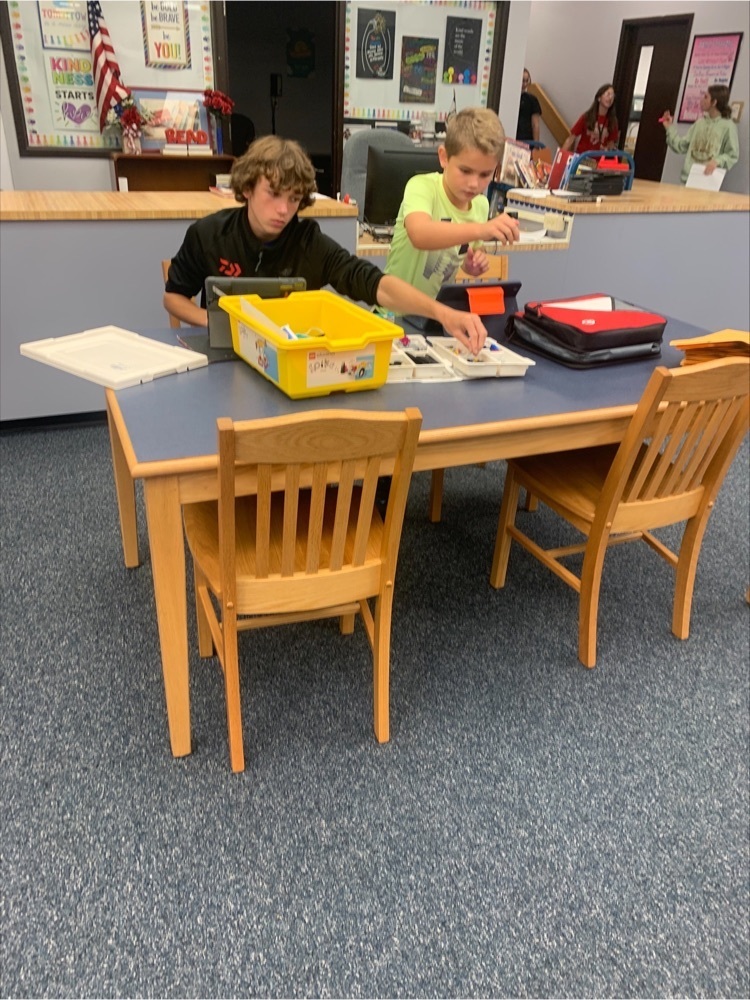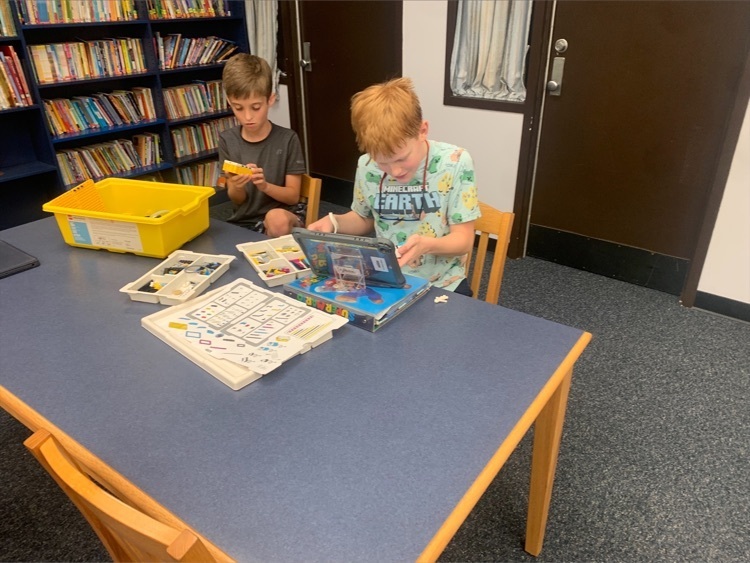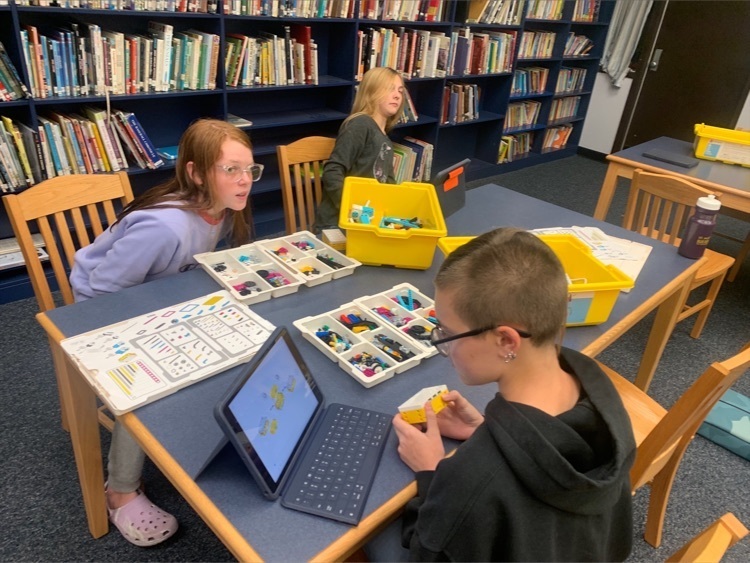 September 23 is designated by Governor Jim Justice as School Service Personel Day. Please join us in recognizing the Service Personnel in our schools!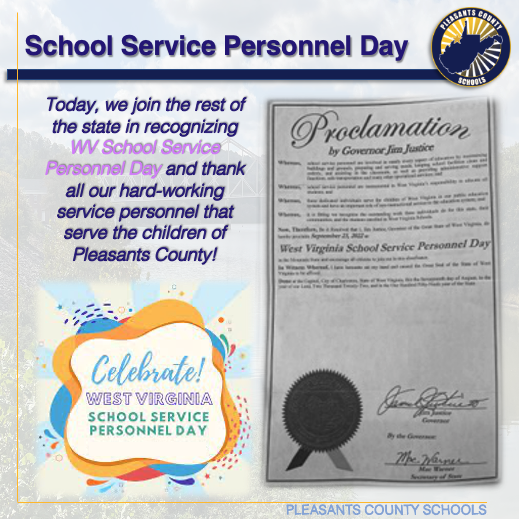 Parents: below is a reminder of the dental/ physical exam requirements by state policy and their due dates.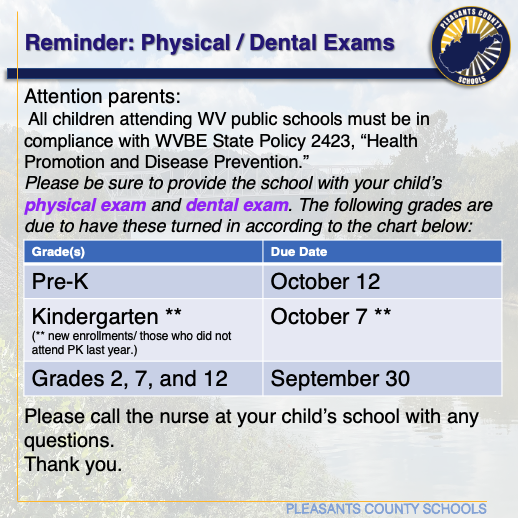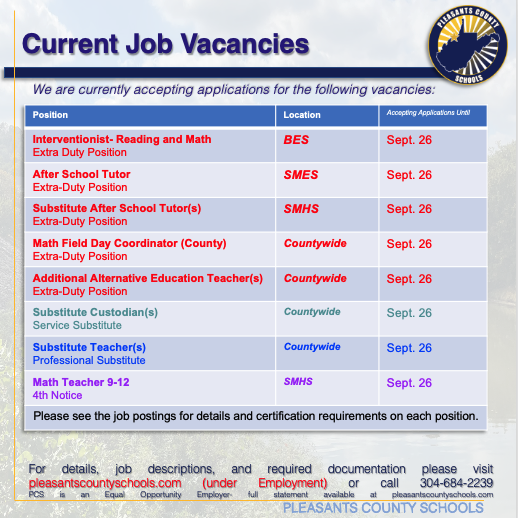 Happy Constitution Day and Celebrate Freedom Week!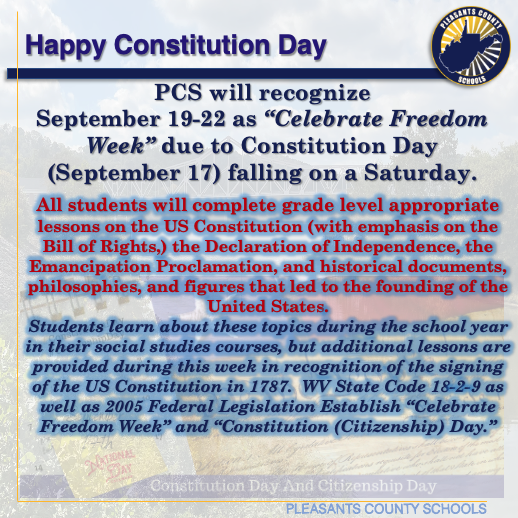 Today is the Mid-Term of the 1st Nine Weeks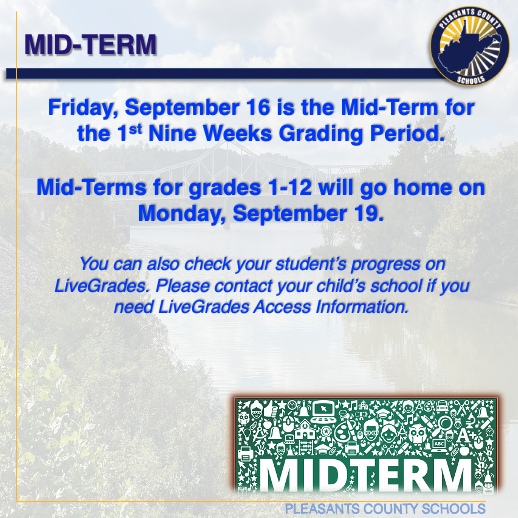 Parents this is reminder that this Friday is an early dismissal day. School will be dismissing at 1:00 p.m. Parents of younger children need to have someone available to pick them up from the school bus. If you have any questions, please contact your school. Thank you.

Mrs. Reed's 6th grade math class works in groups to solve ratio problems.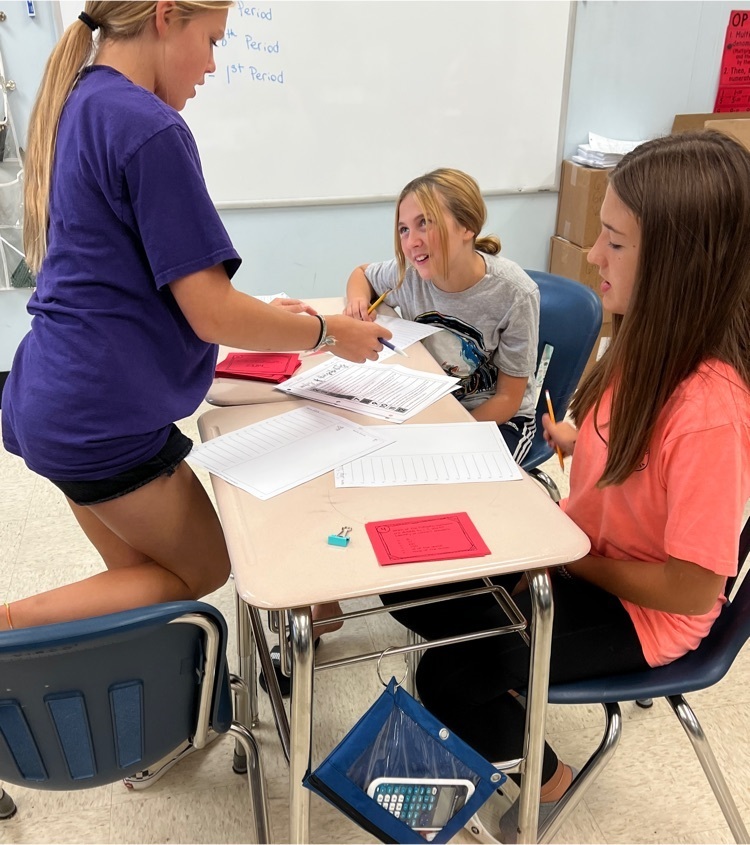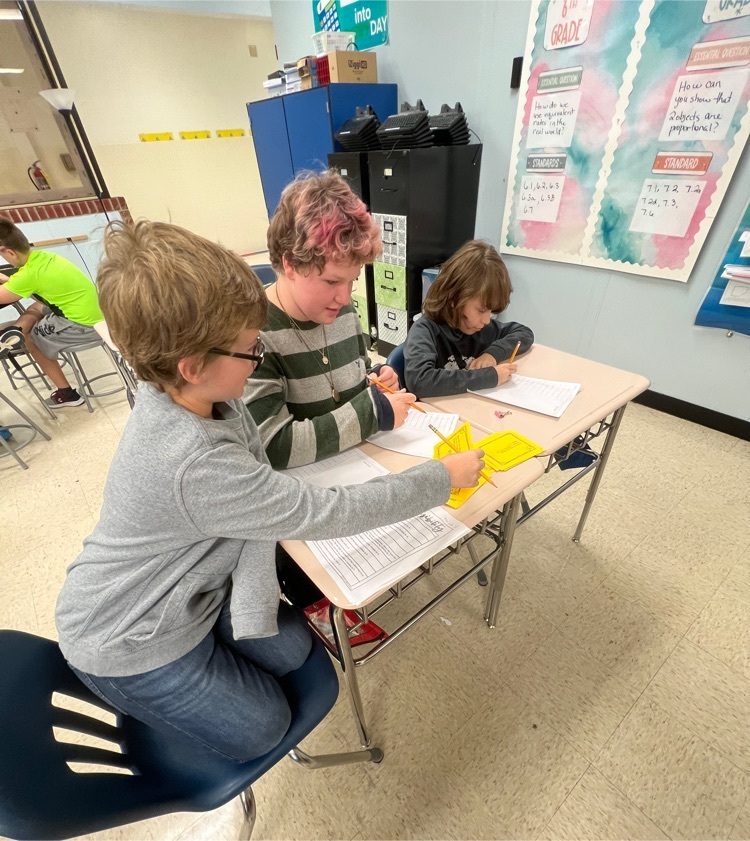 Friday, September 16 is an Early Dismissal.

Pleasants County Middle School Football Game Tonight at 6 PM VS. River. The game is at the St. Marys High School Field. Come out and support the team!

Update: BES is back to the building, PCMS there is a slight delay so they could finish eating lunch. Thank you! -- Update: 12:01 PM: PCMS and BES Parents: The building is safe, clear, and no threat was found. Law enforcement has cleared the PCMS/BES Complex with all appropriate protocols. PCMS/BES Parents were sent an all-call with further details about their students. ---- Update 11:20 AM: PCMS and BES Parents: An all-call was sent out with the evacuation location. If you wish to pick up your child, please go to the evacuation location in the message, otherwise, after law enforcement has cleared the buildings, students will be returned to PCMS/BES and follow normal dismissal procedures. If there are any other updates, we send another message. If you did not get an all-call and need this information, please call the board office 304-684-2215. --- Update 10:58 AM: The issue is a bomb threat. We are evacuating out of caution and will follow the protocol for these types of events.

Mrs. Sandy's students working in groups to build their arguments on why their West Virginia tourist region is the best. The groups will compete against other groups in brackets until there is a winning tourist region!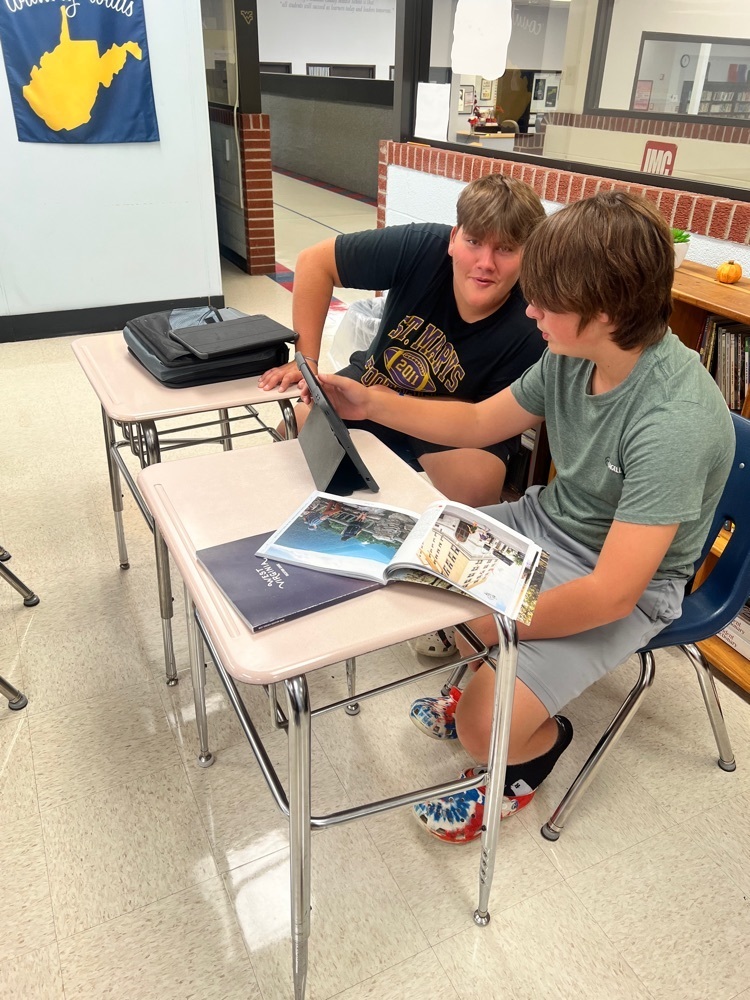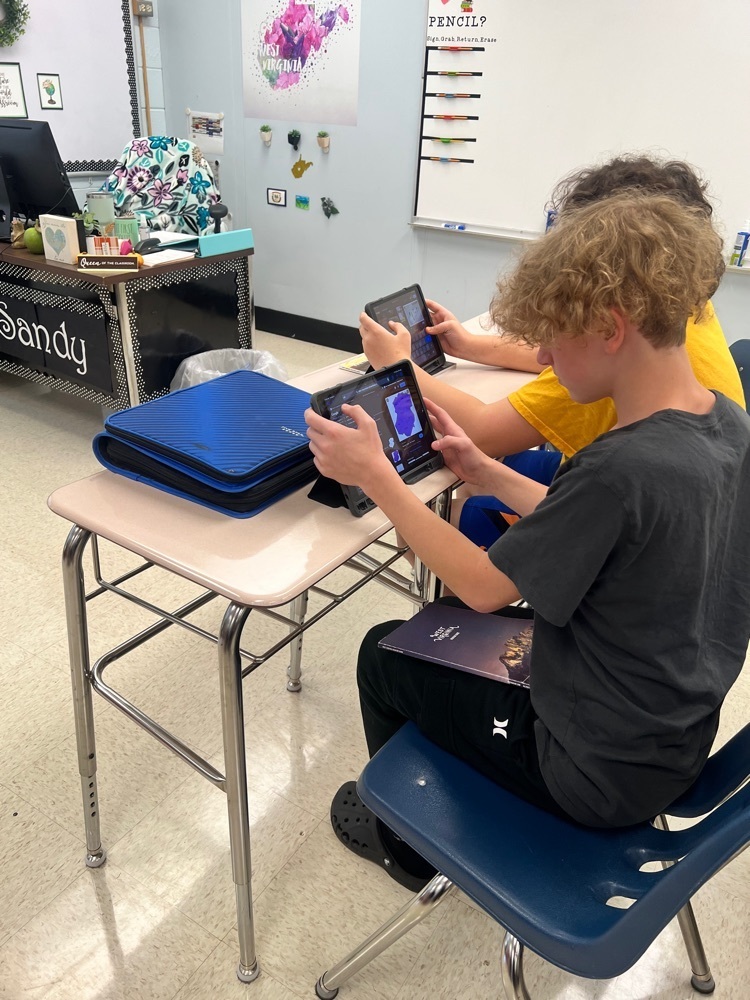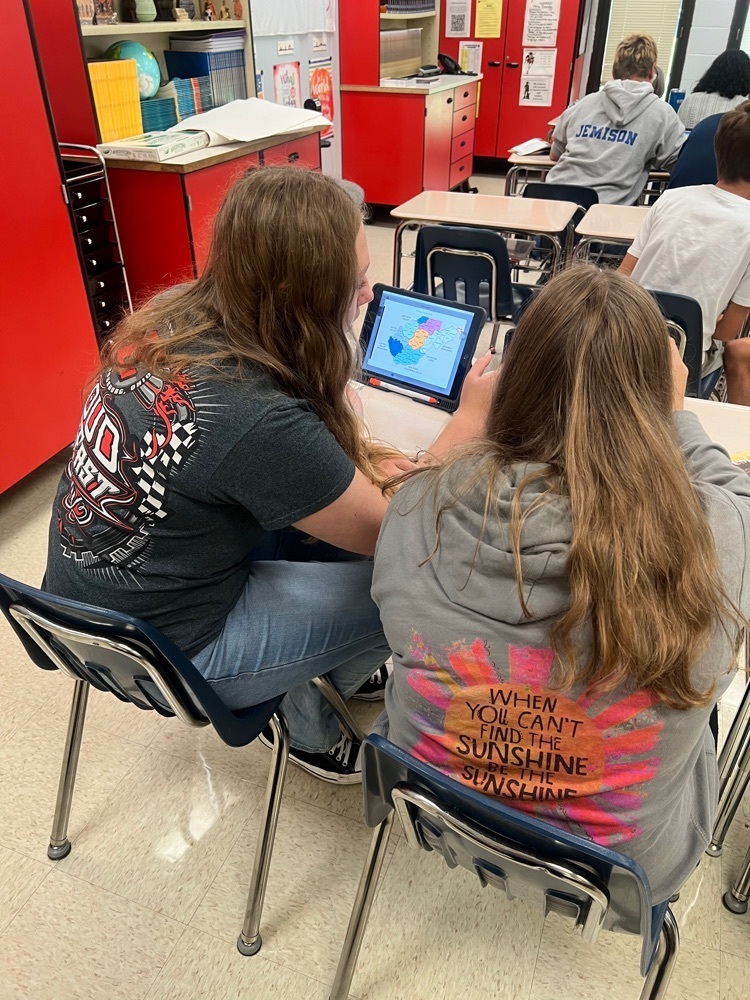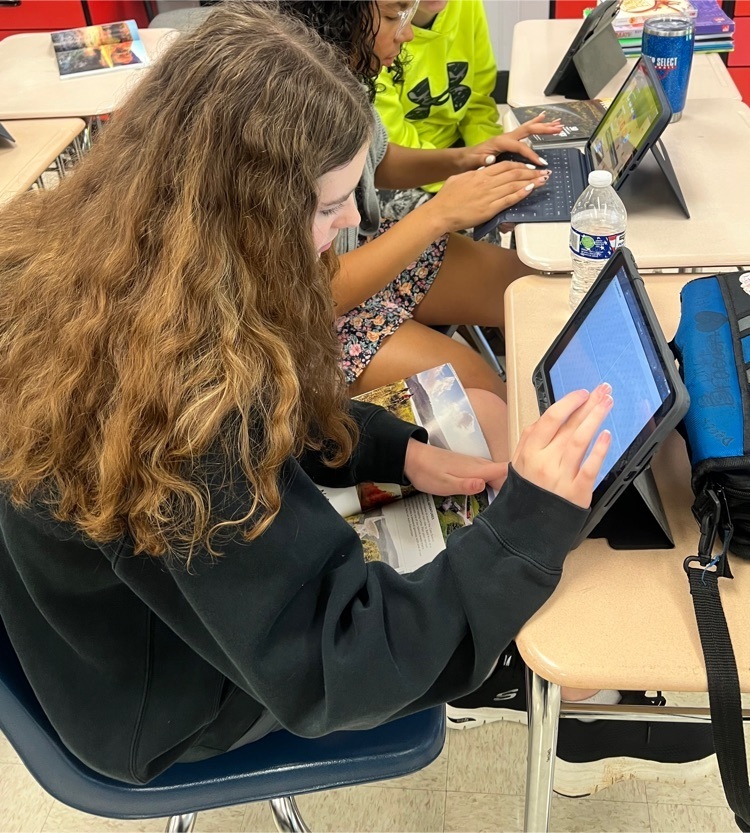 Students in Mr. Jones' social studies class worked on ranking ancient Sumer's greatest achievements, arguing between things like The Wheel, Sailboats, Written Language, and Multiplication/Division.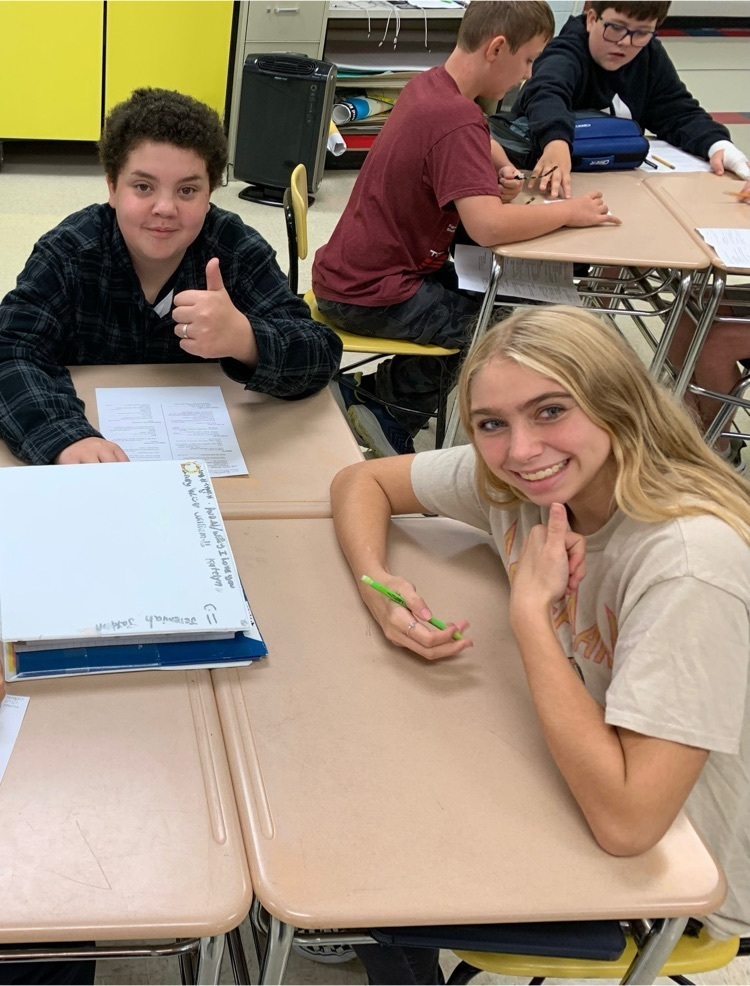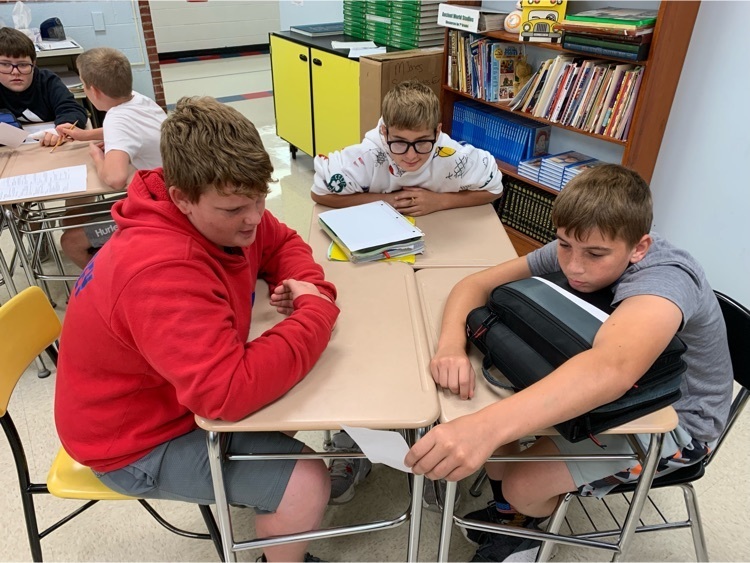 Announcemen of Fall Parent/ Teacher Conferences. Please see the image for details.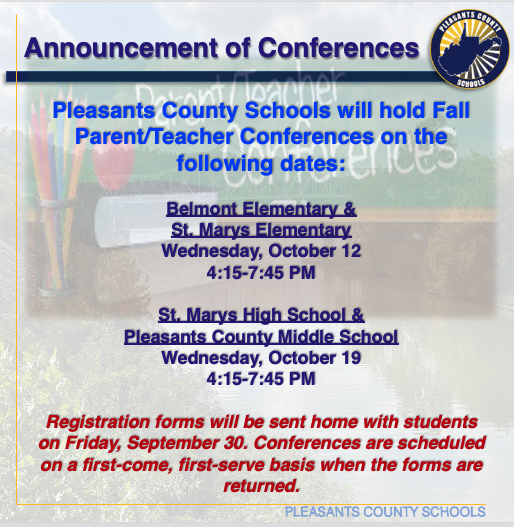 LiveGrades Guardian Login information is being sent home with students today. To access Livegrades go to the following URL:
http://www.livegrades.com
. To create a new LiveGrades account, please follow the steps listed below: Click on "Parent & Student Login" button in the top right corner of the webpage. Click on the "Click here to create a new account" link under the Login form. Fill out the form fully, include student's Account Name and Access Key that was provided to student today. Click on "Submit". Type your username and password into the "Guardian & Student Login" form and click "Submit". Follow the instructions given after you log in. To add an additional student to your account: Click on the "Log into LiveGrades" link. Log into your account. Click "Account" on the menu bar. Click "Add a student". Enter your student's information including student's Account Name and Access Key that was provided to student today. Click "Submit".


Schools and Offices will be closed on Monday, August 5 in observation of Labor Day. Staff and Students will not report.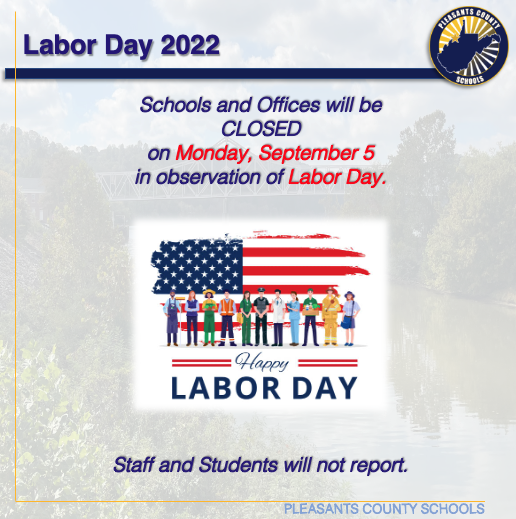 Parents - Please ignore any calls about a student being absent. Our attendance system has not yet been setup to work with our new Student Information System. We are not sure what is going on, but are attempting to cancel these calls ASAP. Sorry for the inconvenience!

Ms. Hamrick's 6th grade science classes used Google Mars to see if landforms on Mars looked similar to landforms found on Earth. The students will use their research to create an argument as to if Mars once had liquid water.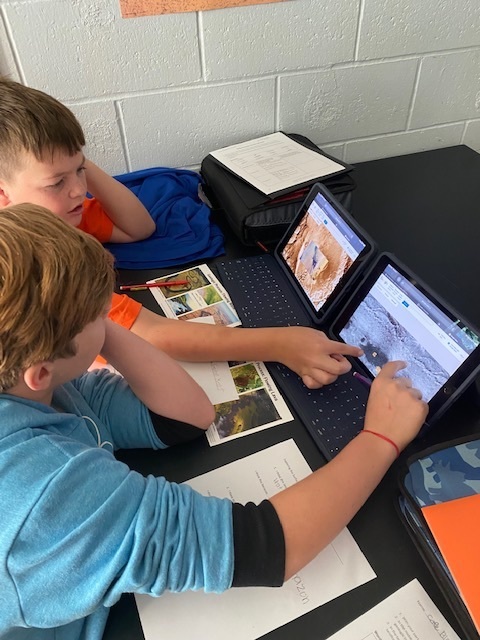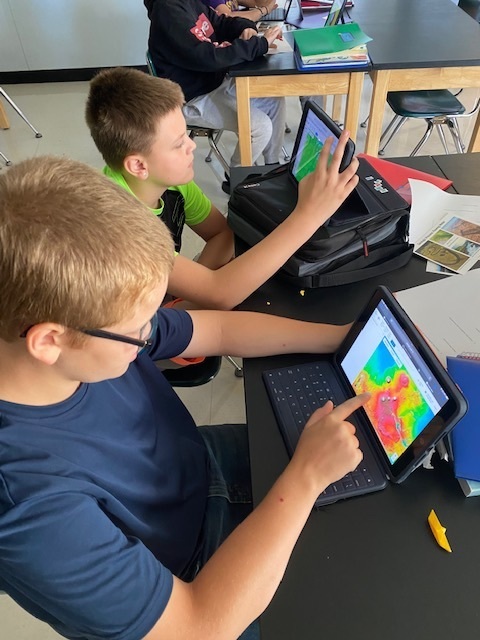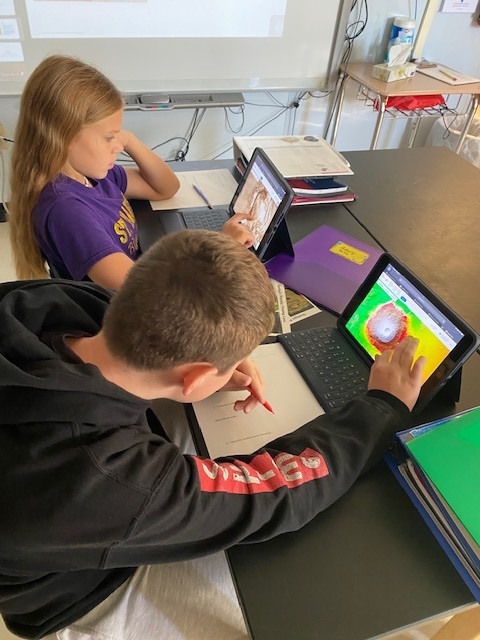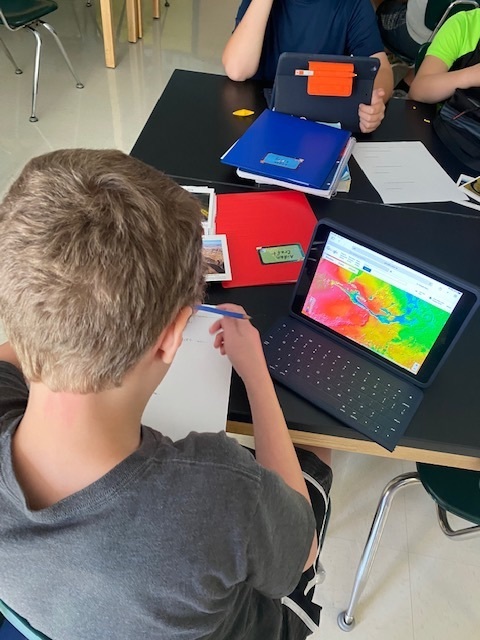 PCMS PTO Meeting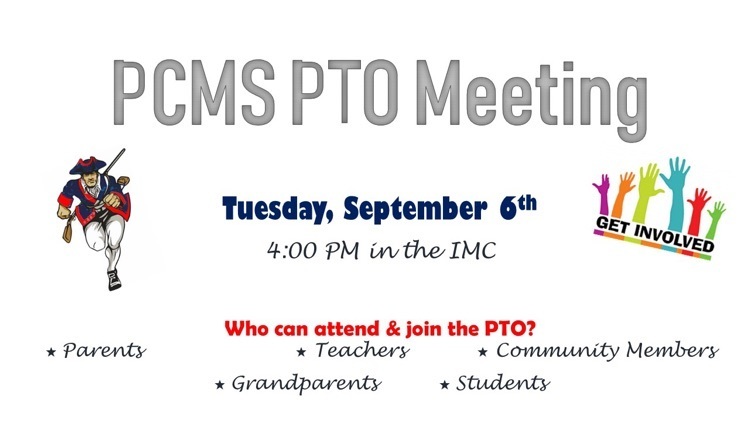 Fifth grade students in Mrs. Cronin's class were practicing multiplication facts during stations. The students had various activities to play while practicing the facts.