Track pictures Thursday, May 6th at PCMS beginning at 3:30 p.m.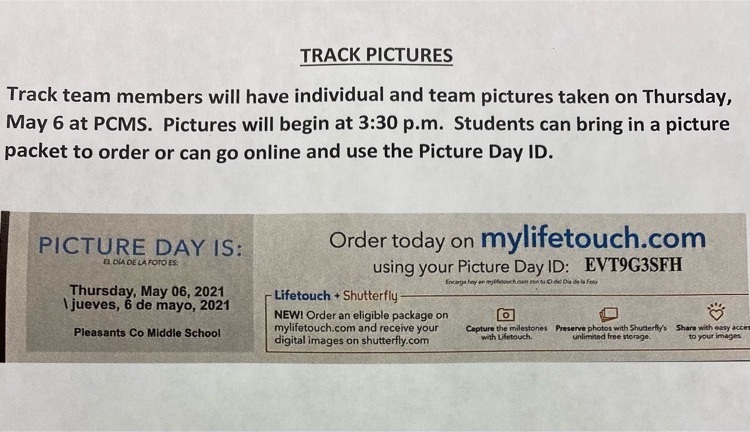 Parents this is reminder that this Friday is an early dismissal day. School will be dismissing at 1:00 p.m. Parents of younger children need to have someone available to pick them up from the school bus. If you have any questions, please contact your school. Thank you.

Pleasants County Middle School sponsored "Kindness Week" on April 19-23. Students were given a random act of kindness challenge each day and were able to nominate their peers to be recognized for acts of kindness they had performed. Each day had a kindness theme and students could dress up to show their support. The daily themes were "Let Kindness Shine", "Cozy Up to Kindness", "Peace, Love and Kindness", "I Mustache You to be Kind" and "Kindness – PCMS Style". Donations were taken up for the Pleasants County Humane Society and hygiene items were collected to put in the PCMS Clothing Closet. Pictures: Luminant Pleasants Power Plant brings in donations for the hygiene drive. Students participate in "Cozy Up to Kindness" to raise money for the Humane Society. Students show their "Kindness – PCMS Style" by wearing red, white and blue.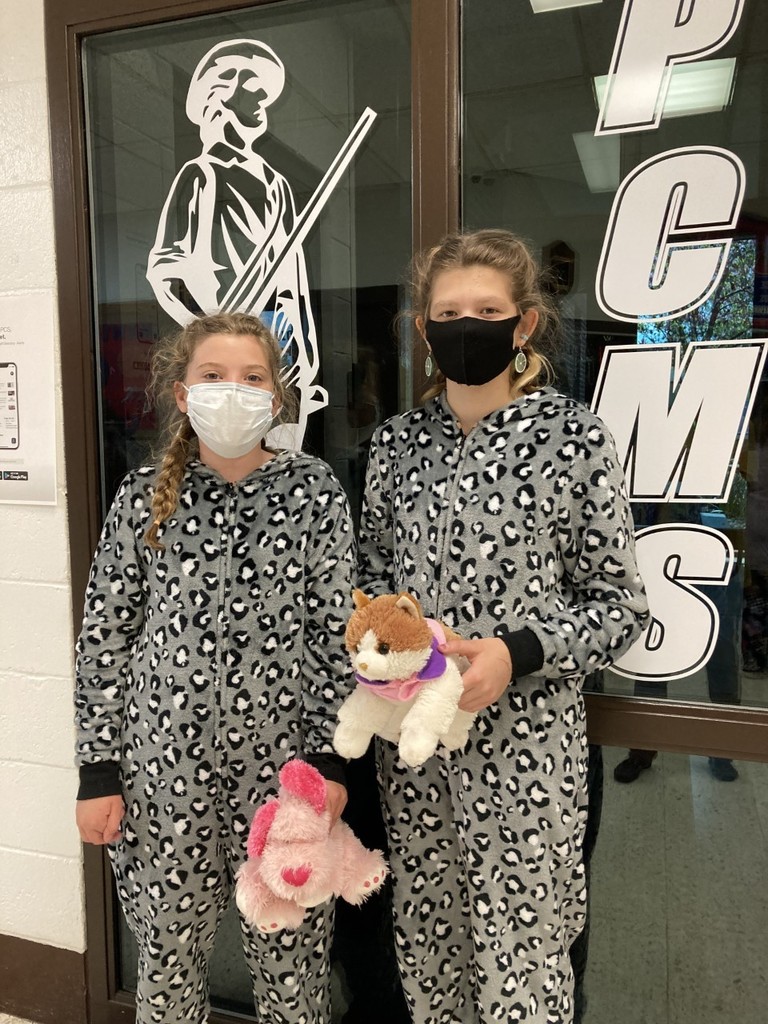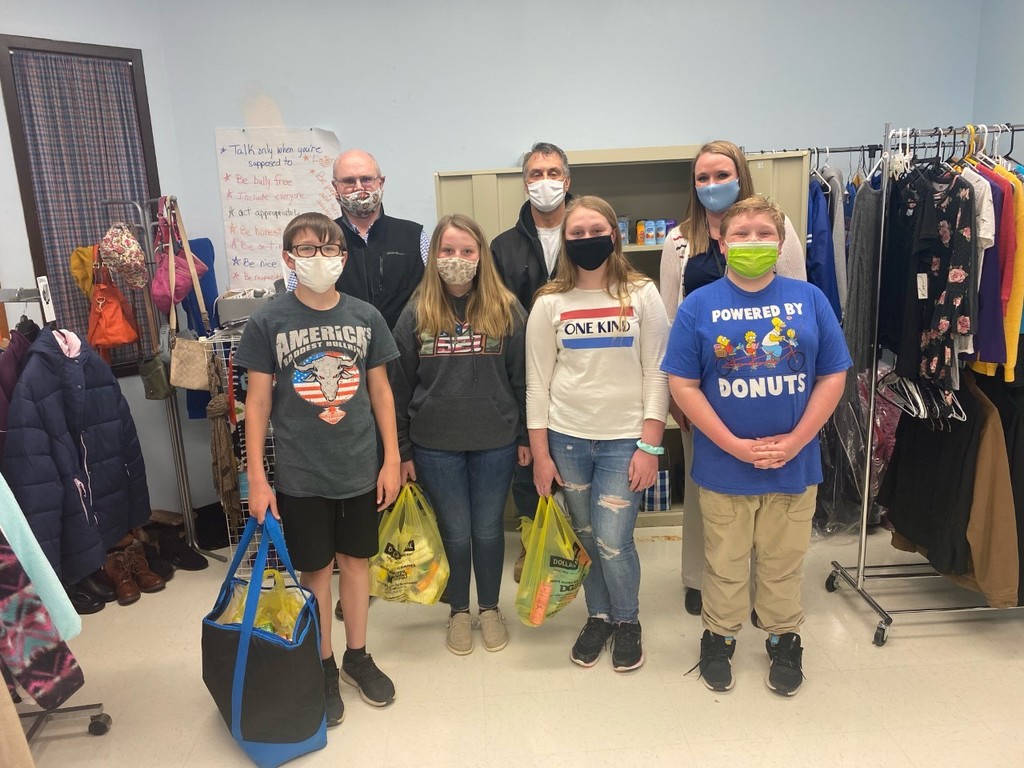 Attention 8th Grade Parents. It has come to our attention that an 8th grade student has developed COVID and has potentially exposed all students in the 8th grade. Therefore, following the CDC and Mid-Ohio Valley Health Department guidance, all 8th grade students must stay home and quarantine for 10 days which will last through May 3rd. During this time, students will have team meetings via Teams at their scheduled class times. Students will attend classes for math, reading, science, social studies and their related arts. The scheduled class times are posted on the Pleasants County Middle School website and Facebook page. Students can return to school May 4th if they have not developed any signs and symptoms. If your child develops symptoms, please contact the school nurse. Please call the school with any questions.


7th grade students working on their Terracotta Army figurines for Ancient China unit.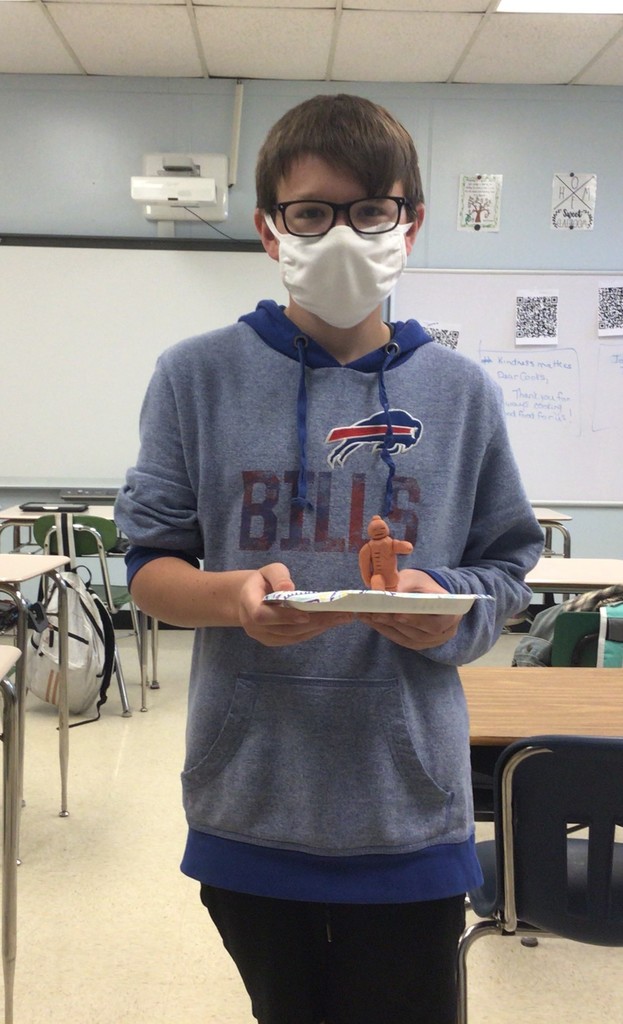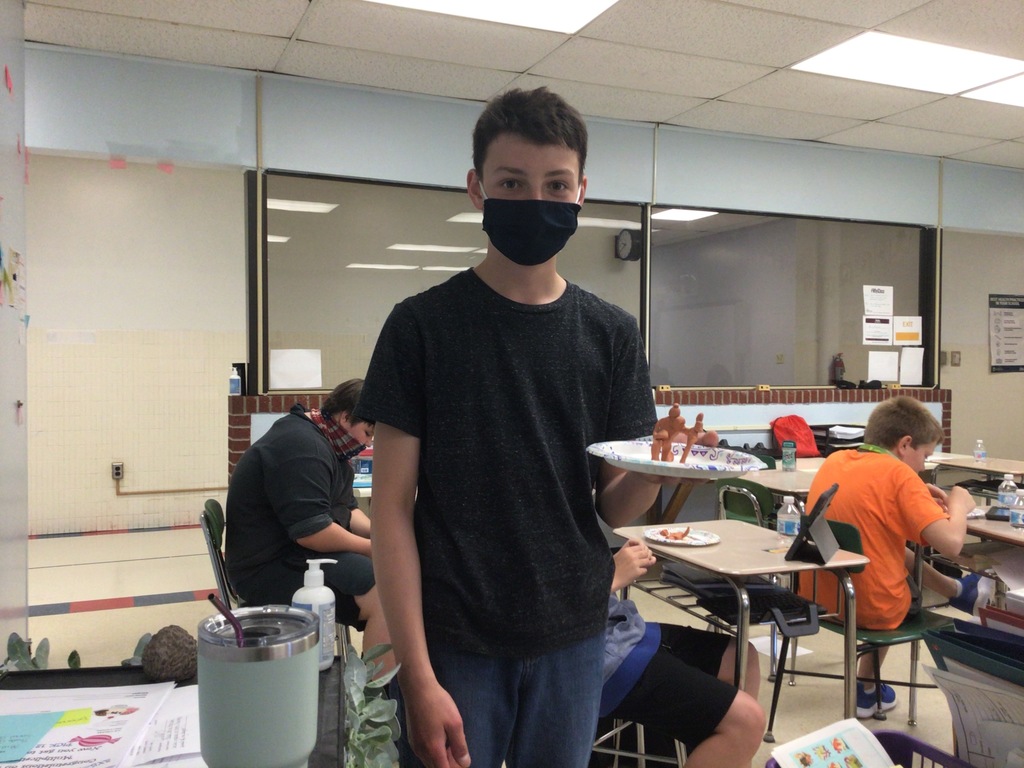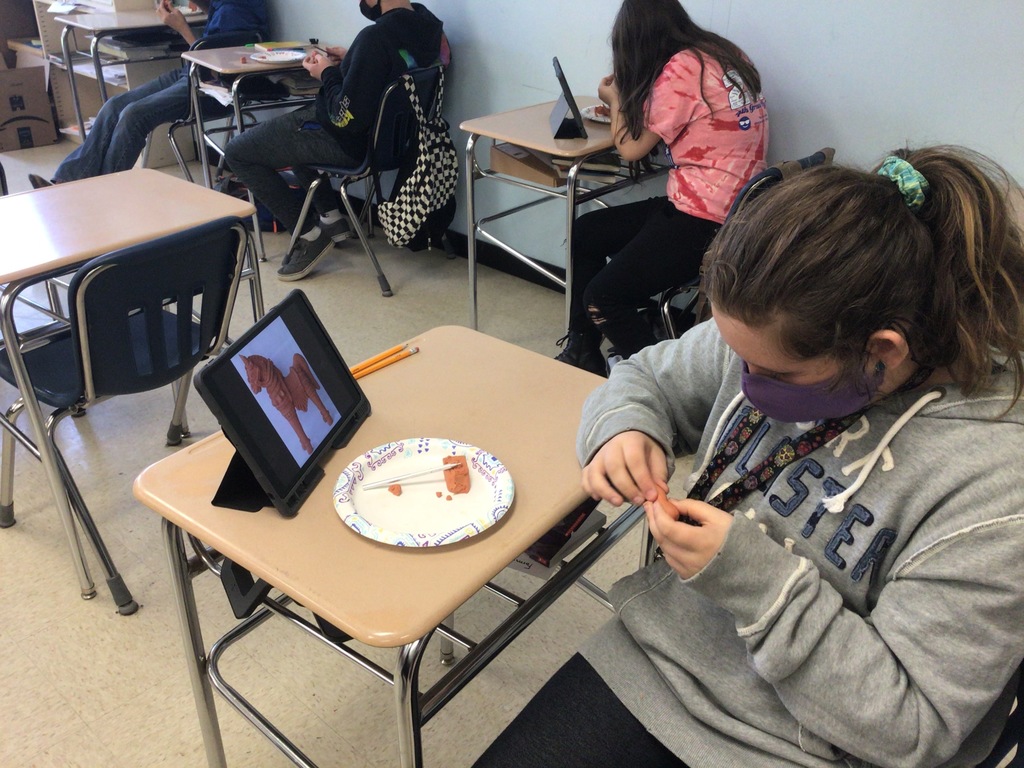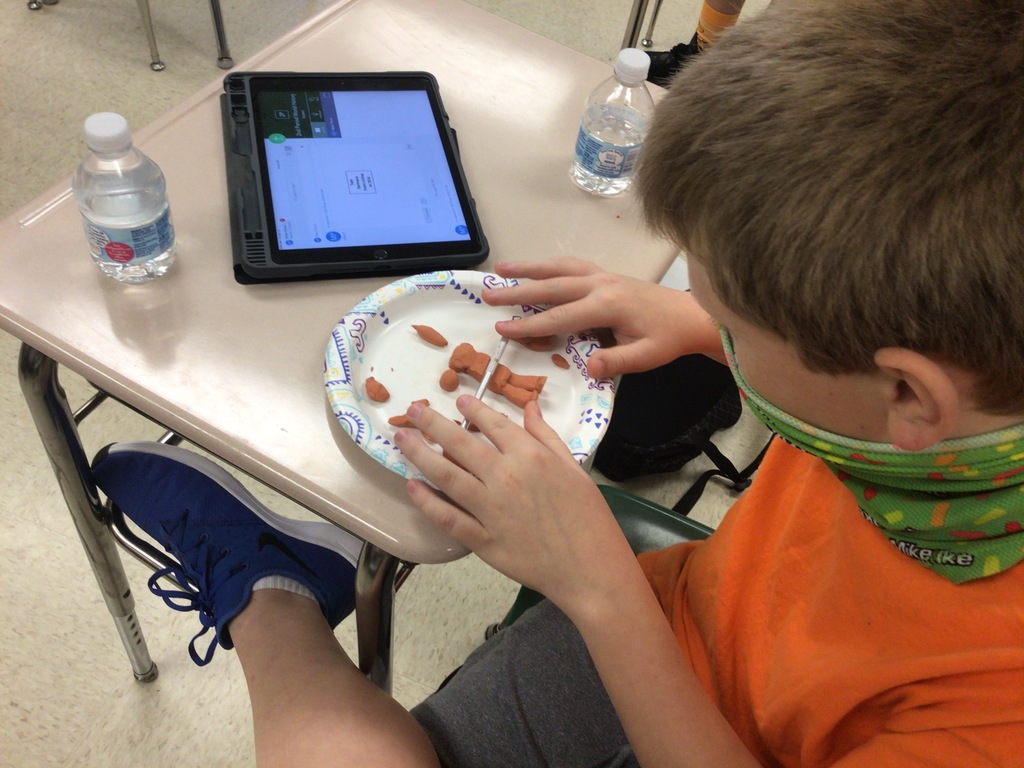 We would like to thank Luminant Pleasants Power Plant Mr. Timothy Ansell and Mr. Rick Barton for coming to PCMS to acknowledge our Teacher and Service Personnel of the Year! Pictured are: Mr. Timothy Ansell, Mrs. Julie Smith, Mr. Matthew Nelson, Mr. Rick Barton, and Mrs. Kayla Spitzer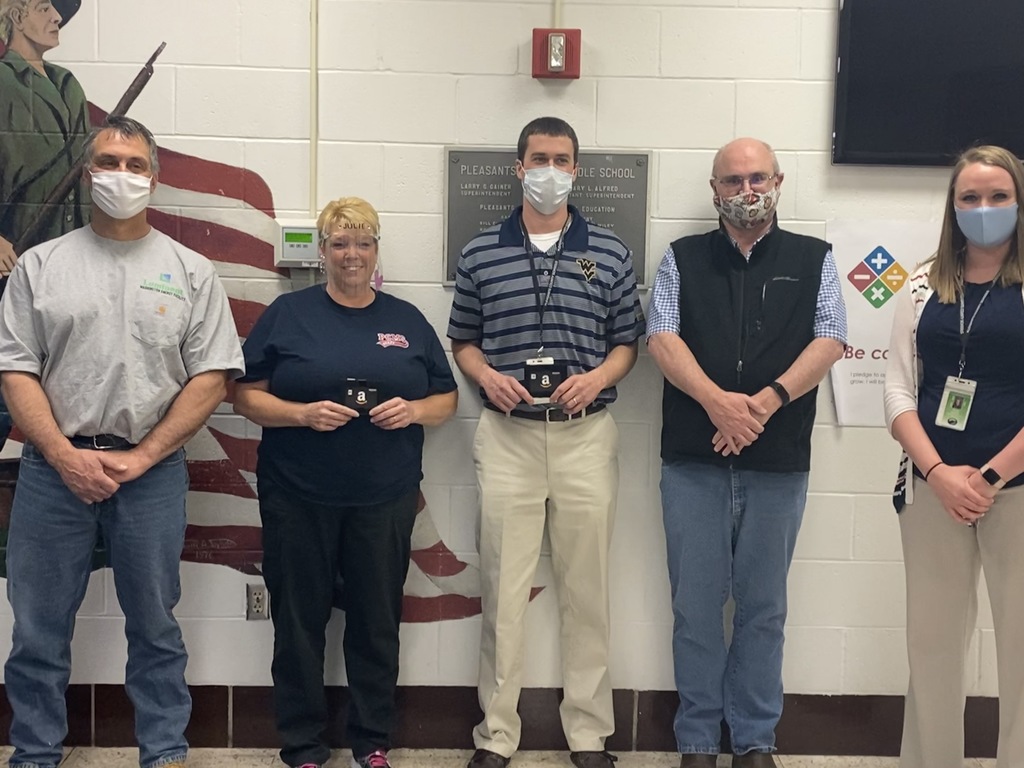 Congratulations to Sidney Kisner at Pleasants County Middle School who was selected for the Luminant Pleasants Power Plant Student of the Month.

Congratulations to Baileigh Miller at Pleasants County Middle School who was selected for the Luminant Pleasants Power Plant Student of the Month.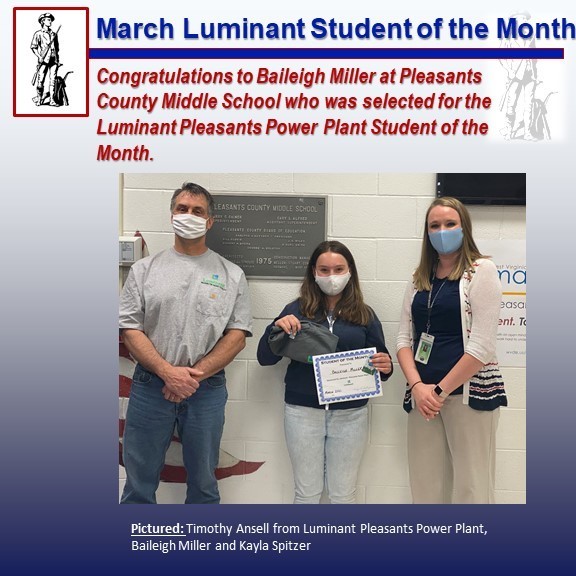 We would like to thank SMHS and MOVTI for being so accommodating and giving the students a great experience yesterday on their tour!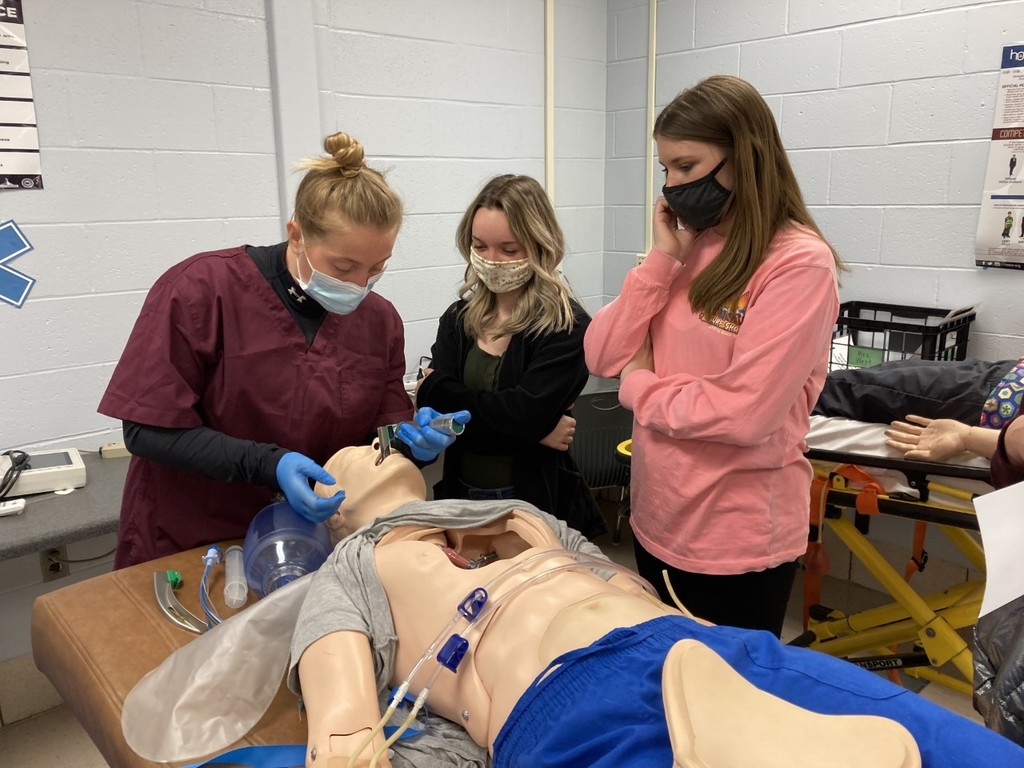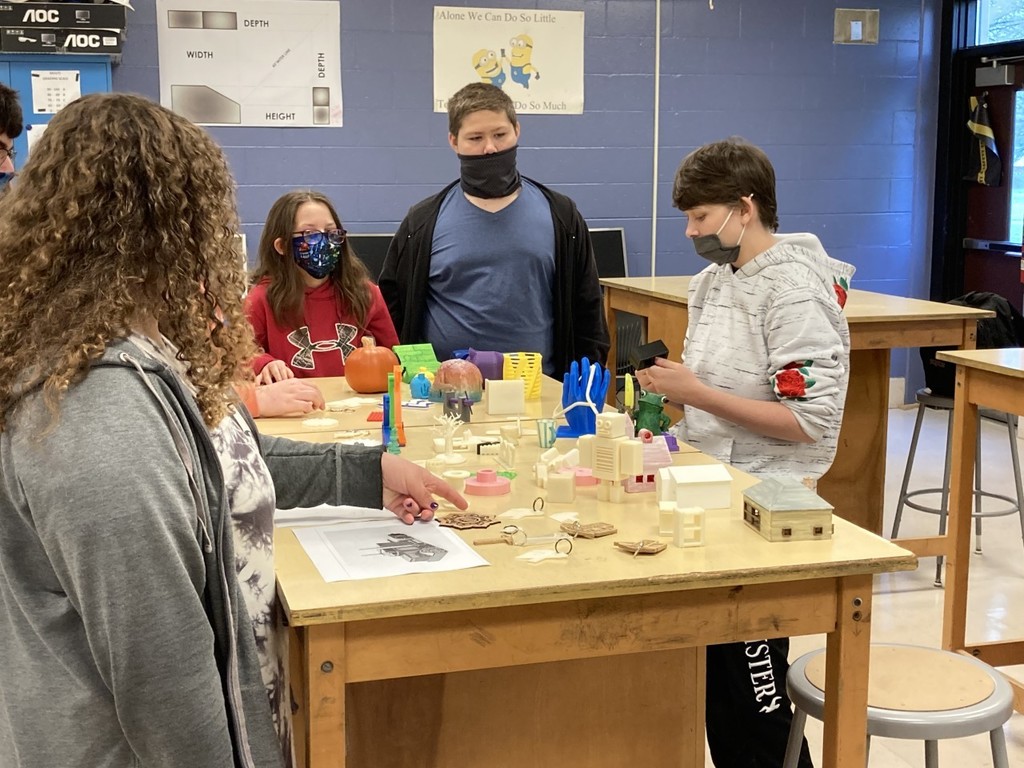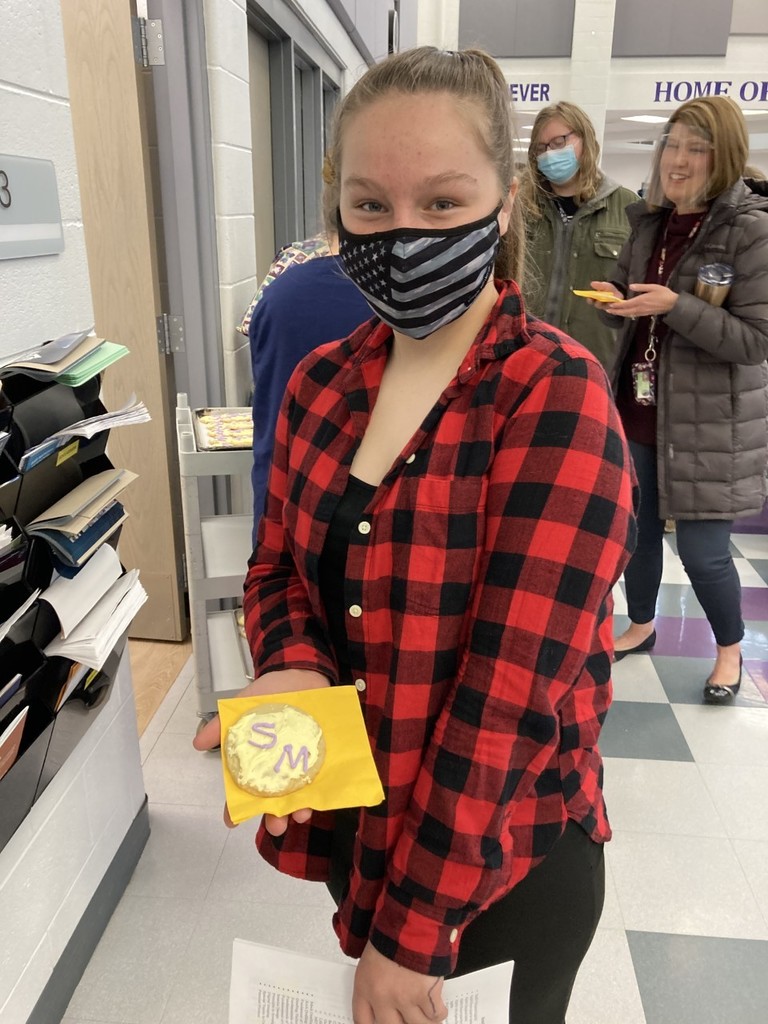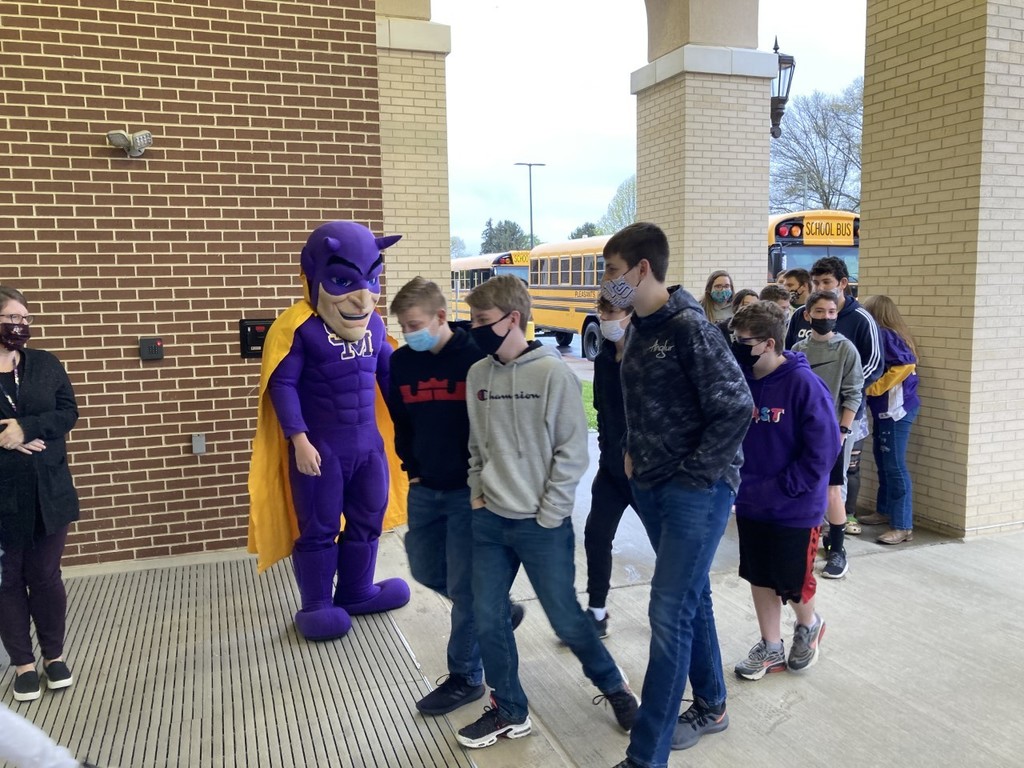 April 21 is Administrative Professionals Day! We would like to take this opportunity to recognize the hardworking individuals who keep the financial, secretarial, documentation and many other aspects of our school system running smoothly.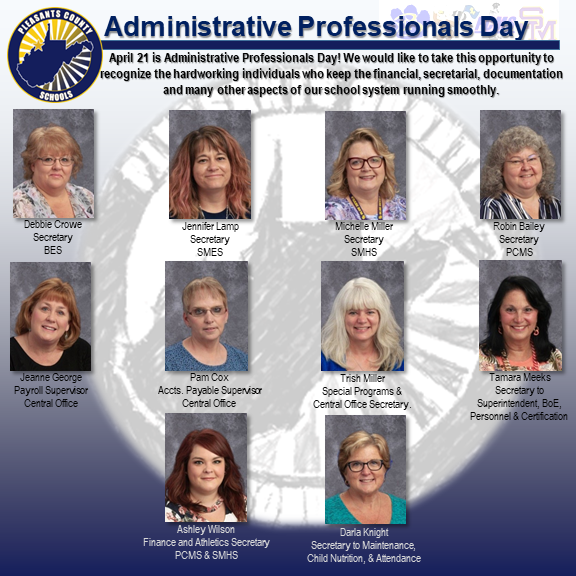 8th Grade to Tour SMHS/MOVTI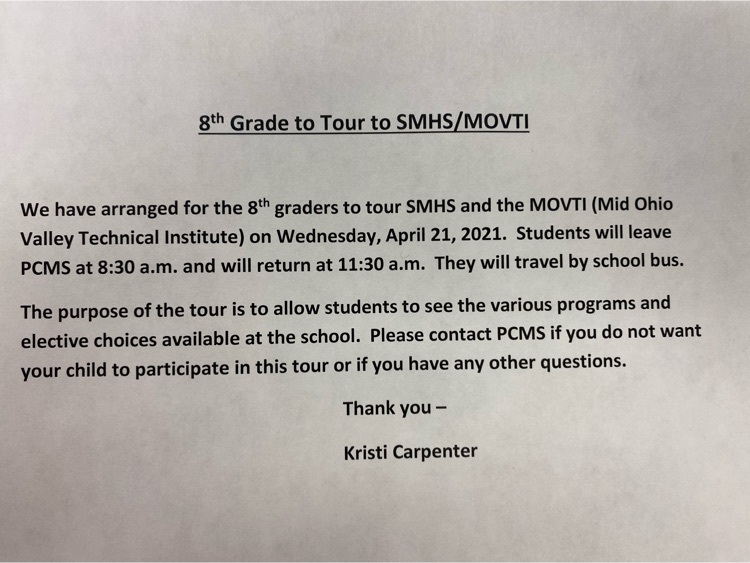 Equation Tic-tac-toe to review solving one and two-step equations.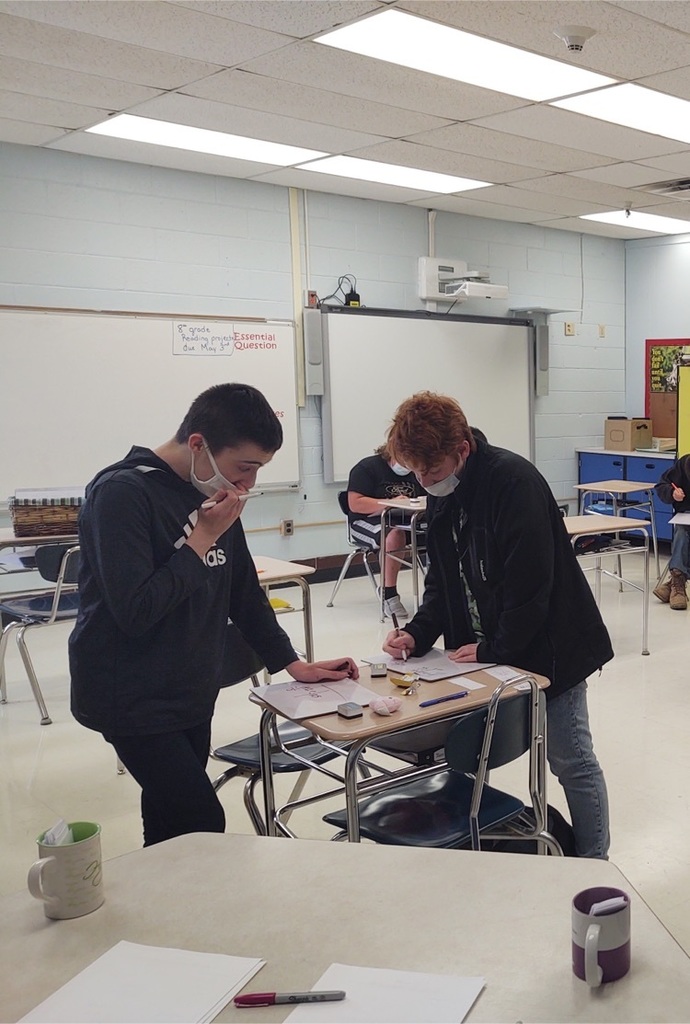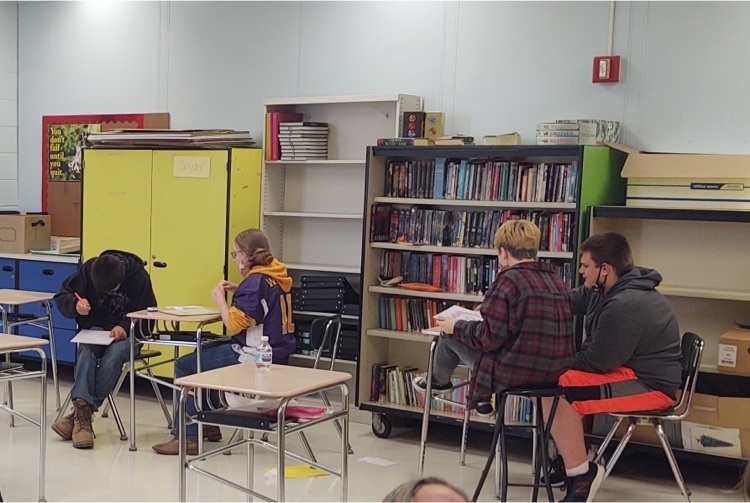 7th graders investigating cross-sections of polyhedrons using play-doh and floss in math.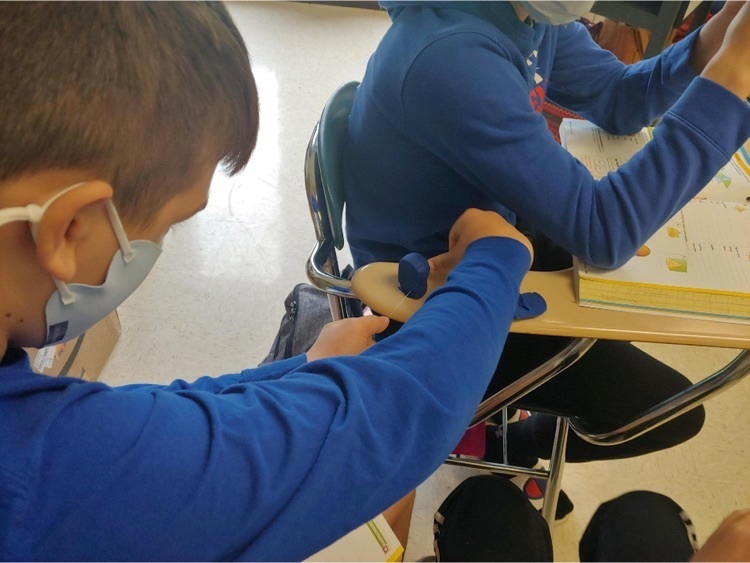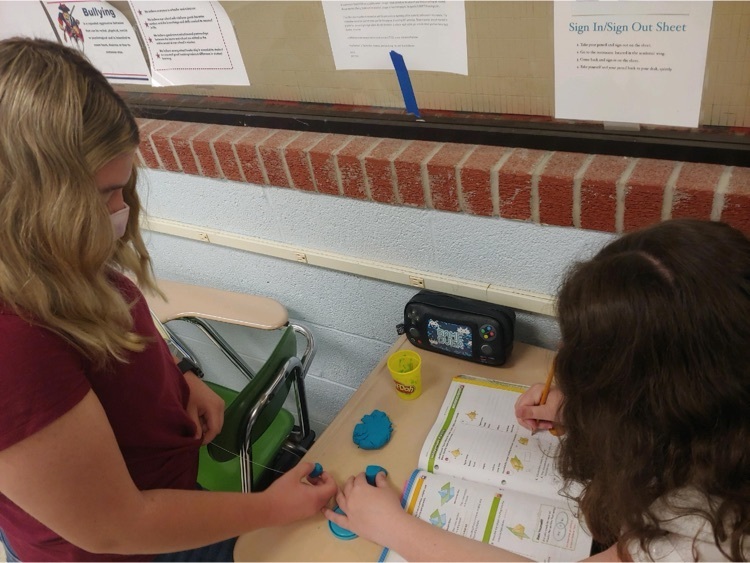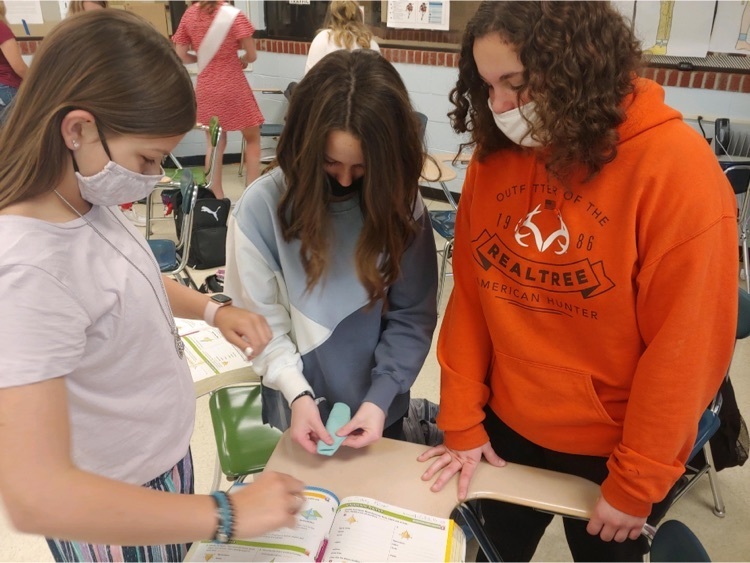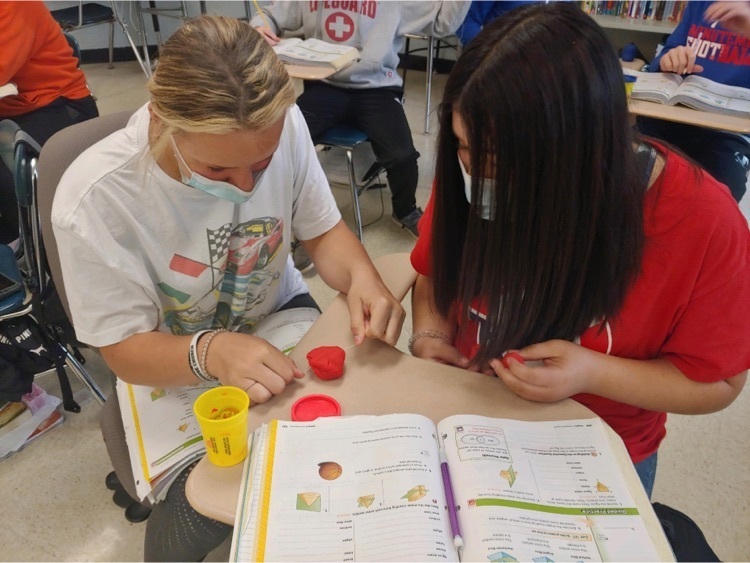 Students do an engineering challenge to create a boat using common household items that will hold as much weight as possible. Their boats will be tested next week.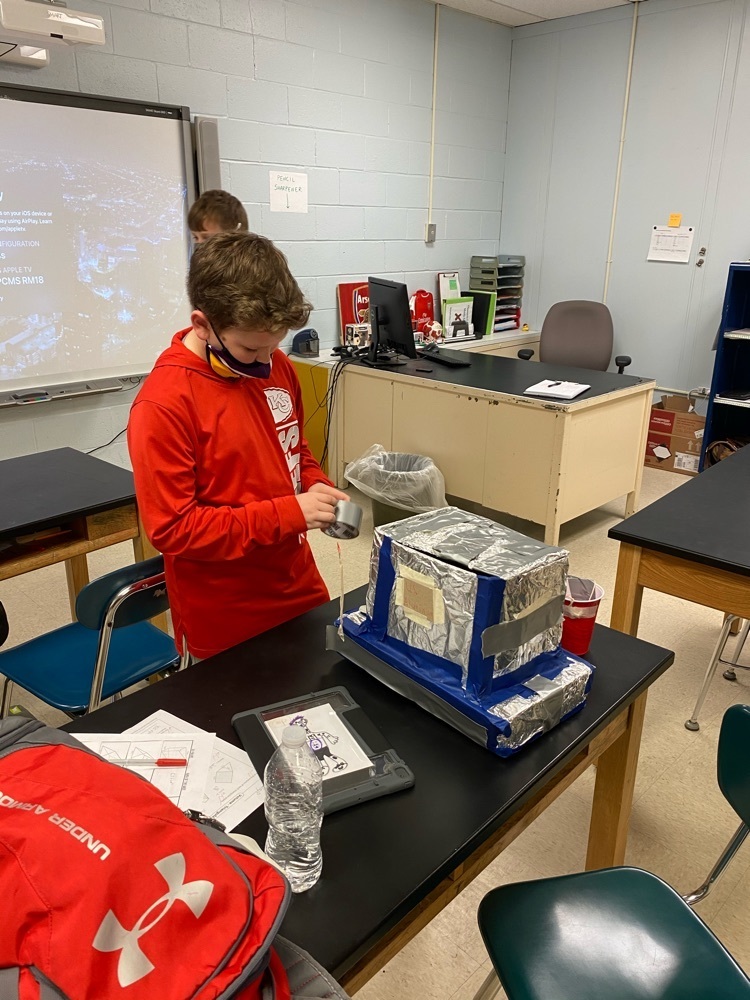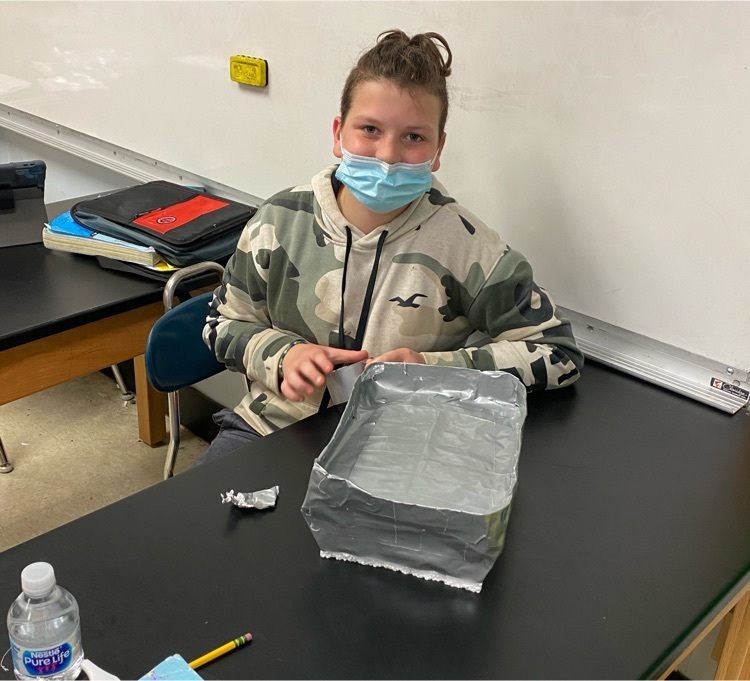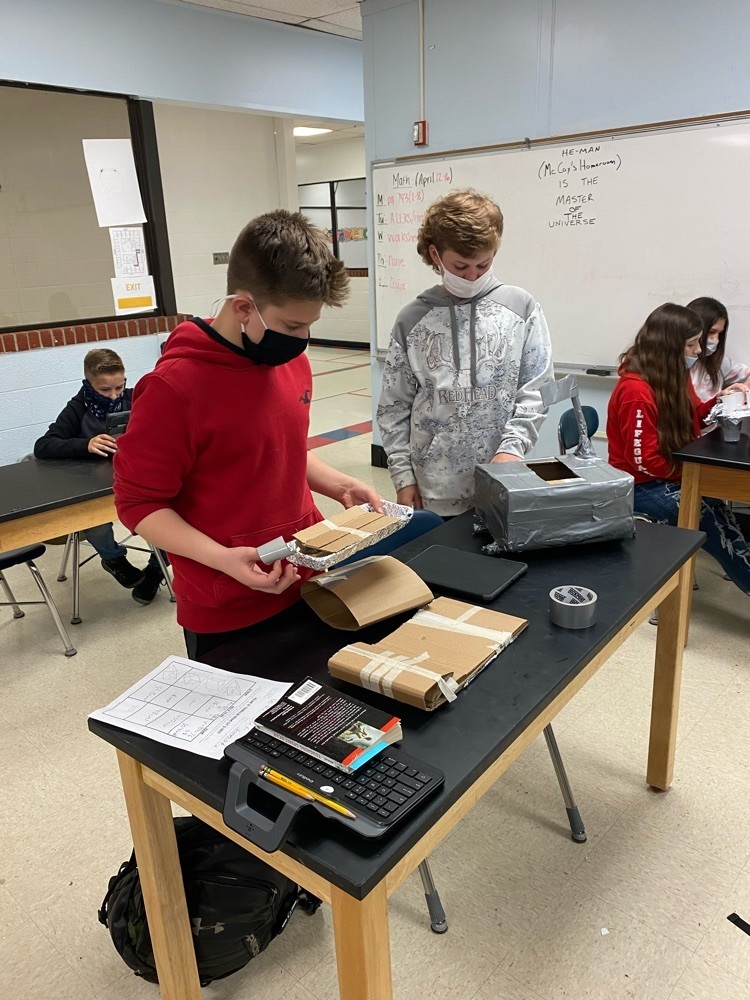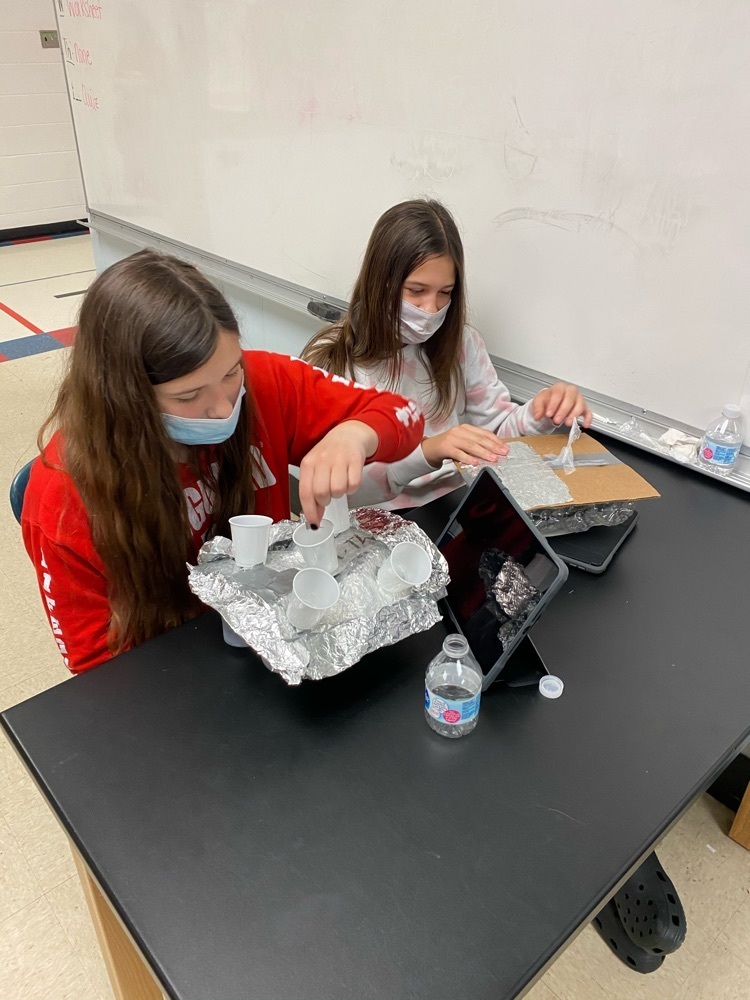 Pleasants County Middle School will be having our first annual "Kindness Week" April 19th-23rd. There will be a Dress Up for Kindness Challenge each day with a specific theme. We hope that everyone will participate each day and spread some kindness around!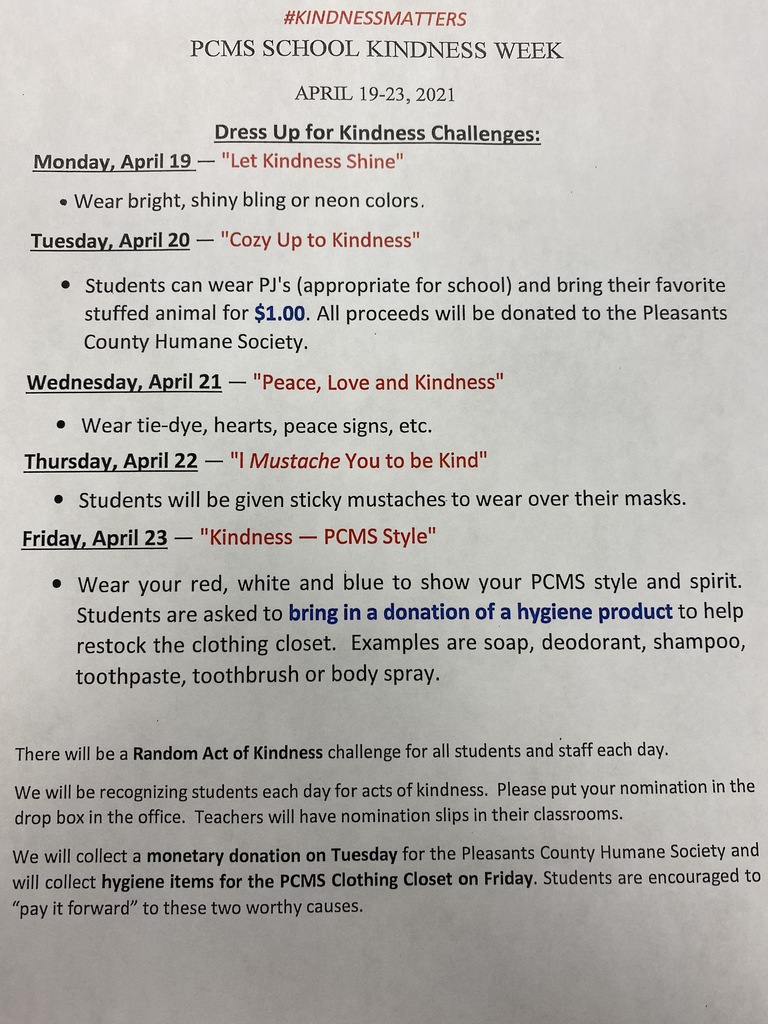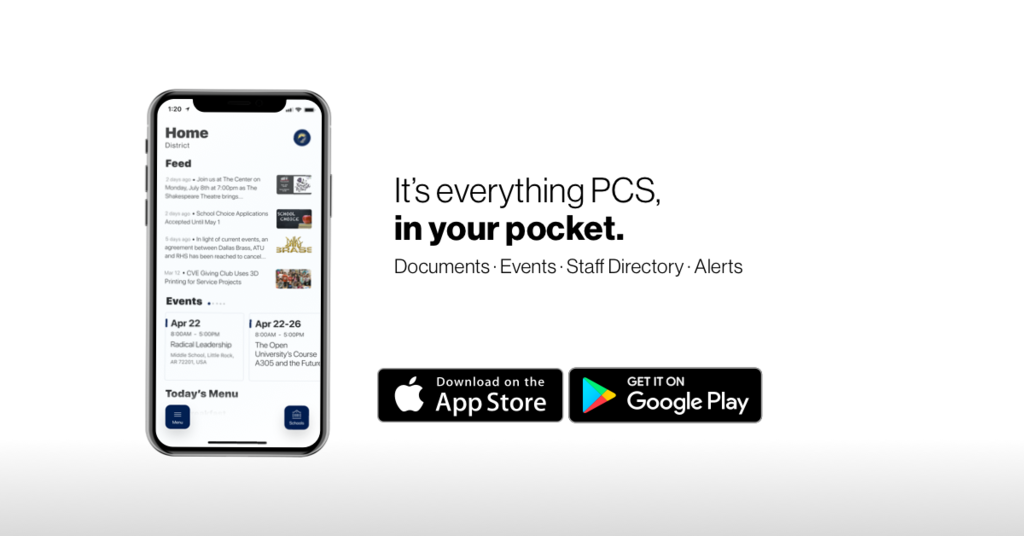 Students collaborating to review energy forms, transformations, and definitions by using Magic Cubes.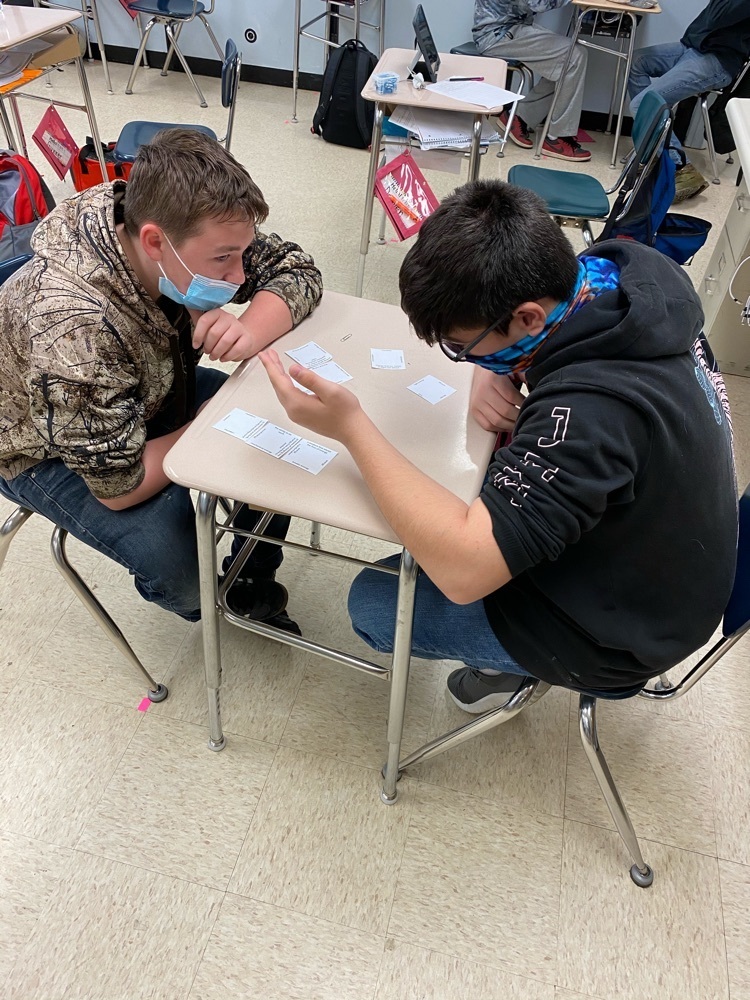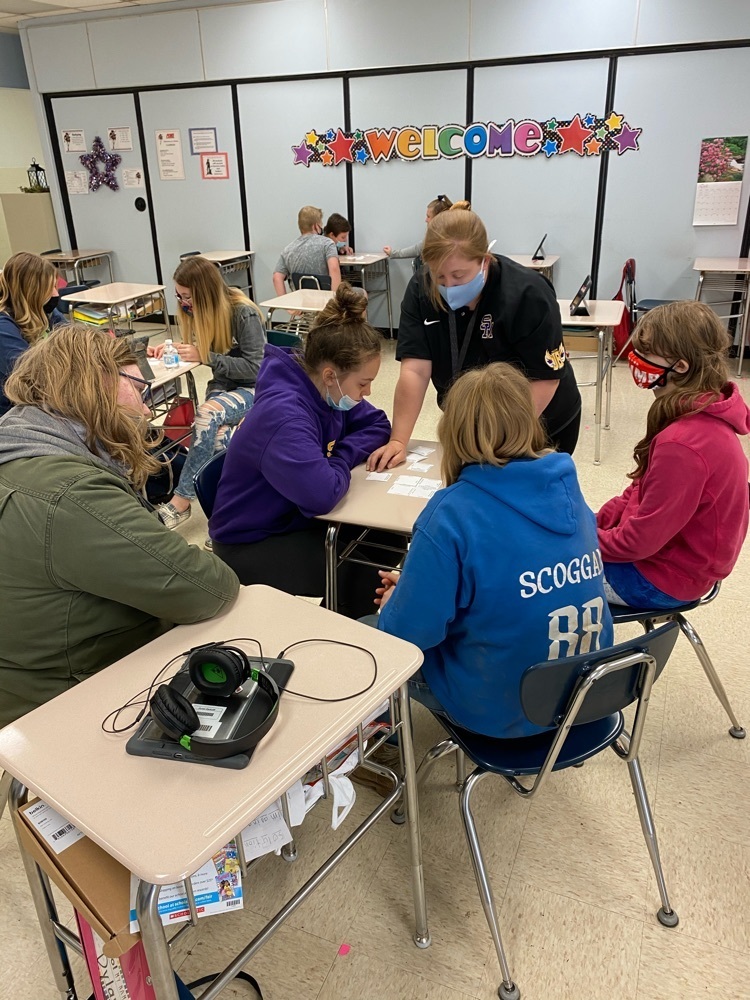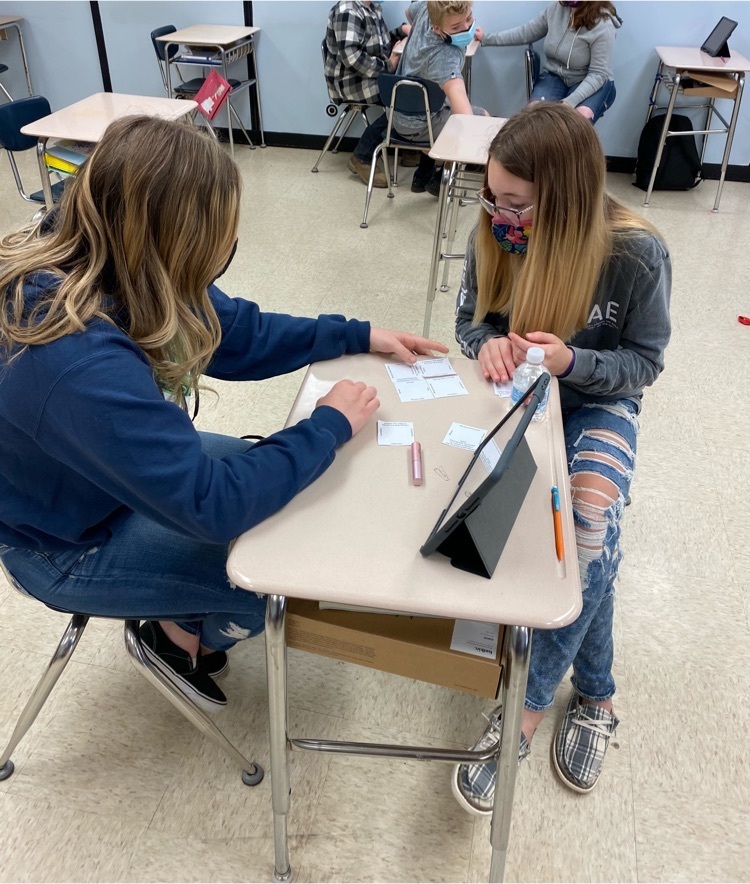 Pleasants County Middle School students Emma Weikart and Trent Renner using the new concert chimes and steel drum.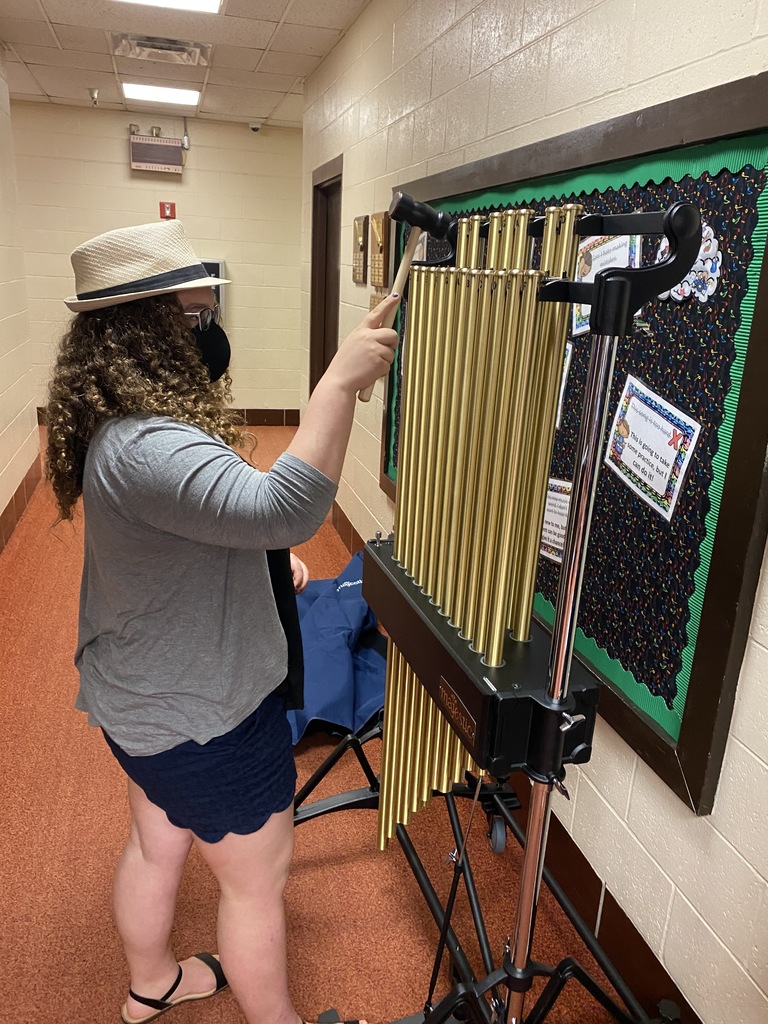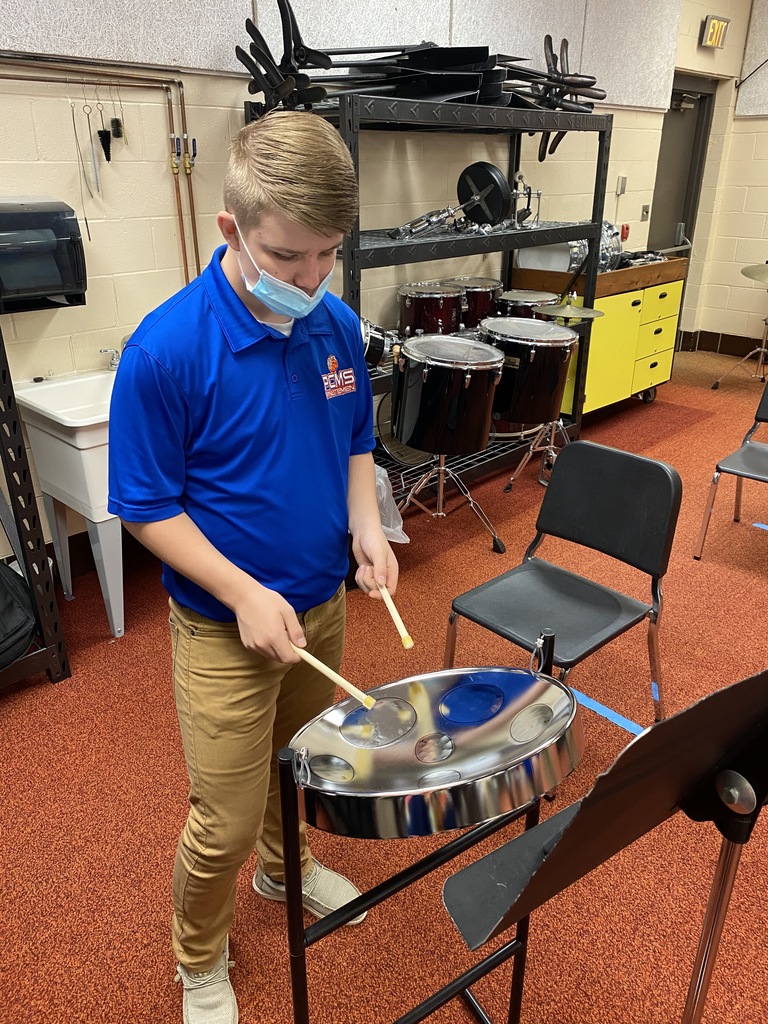 We are happy to announce our school/ department service personnel of the year for 2021. D. Crowe- BES; E. Smith- SMES; J. Smith- PCMS; D. Wagner- SMHS; N. Hearn- Maintenance Dept.; K.D. Lamp- Transportation Dept.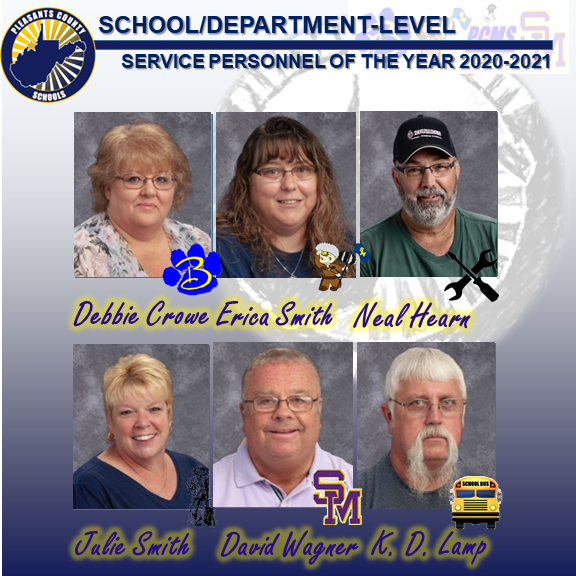 We are happy to announce our school teachers of the year for 2021. J. Casto- BES; T. Satterfield- SMES; M. Nelson- PCMS; H. Meeks- SMHS.