OFFICE OF SPECIAL PROGRAMS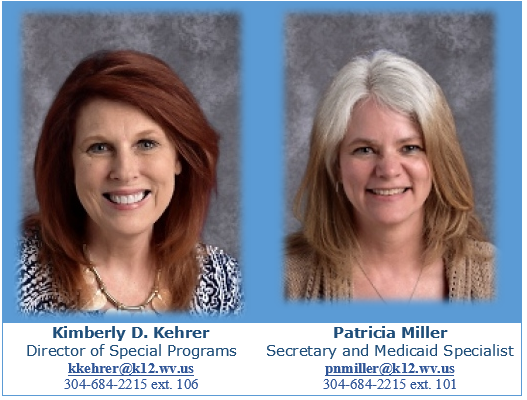 COVID-19 School Closure and Special Education
For resources, materials and other information regarding special education services and the COVID-19 school closure, click on http://www.pleasantscountyschools.com/COVID-19SchoolClosureandSpecialEducation.aspx.
I will also be posting the most current guidance provided by the OSEP and WV OSP to this site, so check back frequently. Above all, stay safe and healthy!
The Pleasants County Schools Office of Special Programs is committed to the provision of high quality services and supports to enable each student to reach his or her highest potential.
Programs supported by this office include:
Special Education

Medicaid

School Assistance Teams (SAT) and Multi-Tiered Systems of Support (MTSS)

Title I

Pre-Kindergarten and Preschool Special Needs

Section 504 of ADA

Alternative Education

Title IX Compliance
For more information on any of these services, contact the Office of Special Programs. Additional information, including resources and forms, can be found by clicking on the links on the right.
Navigating And Building Life Experiences N-ABLE A Community Based Work Experience Program