Seniors please refer to the attached schedule for the rest of the Senior activities this week. Tuesday 5/24 walking practice is at 10:00AM at the football field. The walking practice on 5/25 has been canceled due to our girls playing in the state softball tournament. Walking practice on Friday 5/27 will be at the football field at 1:00. All walking practices are mandatory in order to participate in graduation.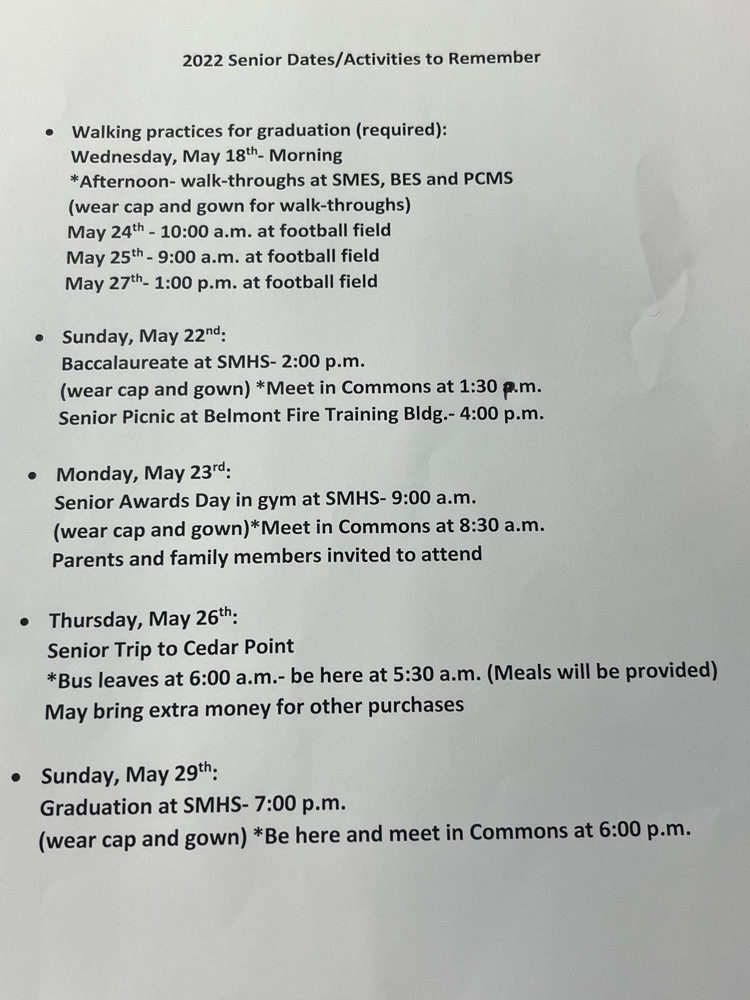 Parents: Any medications left at school need to be picked up by June 24, 2022. Any medications not picked up will be disposed of as per policy. Also, as a reminder for new medications next school year: the doctor medication order form can be printed off from the school webpage under the school nurse tab. A new form needs to be filled out each school year. Please call the school with any questions.

Here is the link to order your softball tickets online. The WVSSAC uses GOFan for state tournament ticketing now. Please get your tickets for our Lady Devils' in advance, thanks.
https://gofan.co/app/school/WVSSAC

Reminder that the Athletic Boosters Sports Reception for athletic awards starts at 6 pm Tuesday 5-24-22 in the auditorium.
We would like to remind the parents of the Senior Class that you are welcome to attend the senior awards day. Senior awards day will be held at the SMHS gym on Monday 5/23 starting at 9:00 AM to 11:30AM. The awards program will resume at 1:00PM in the auditorium. Families are welcome to attend both the awards show and slideshow.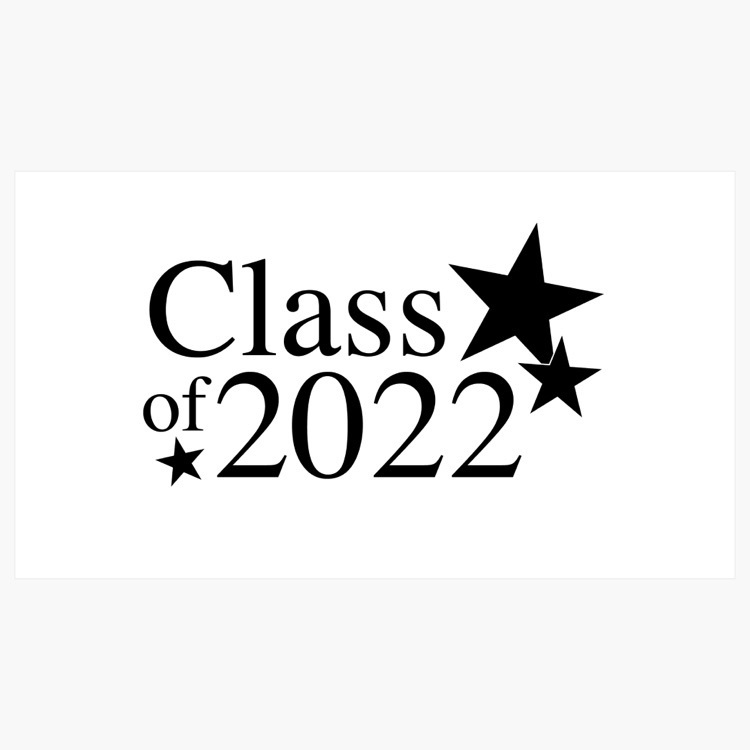 Any students interested in riding a pep bus to attend the Girl's Softball 1st Round State Tournament game next Wednesday need to sign up in the office to see if we have enough interest. We will need to know by noon on Monday 5/23 if you plan to ride the bus. Tickets will be $7.00 for students and $10.00 for adults. If we have enough interest, the bus will depart Wednesday at 7:30 AM for the 9:45 game in South Charleston and be home for the evening bus run.

WV State Policy for "Proof of Enrollment" will change on June 9, 2022. Please see the image for details.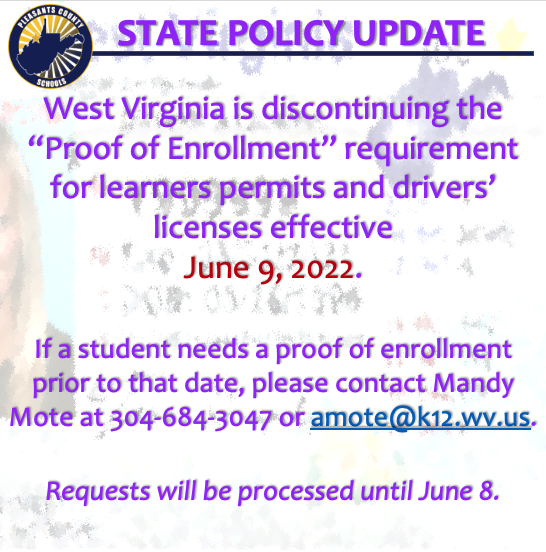 Graduation will be held on May 29 at 7 PM. Congratulations Class of 2022!!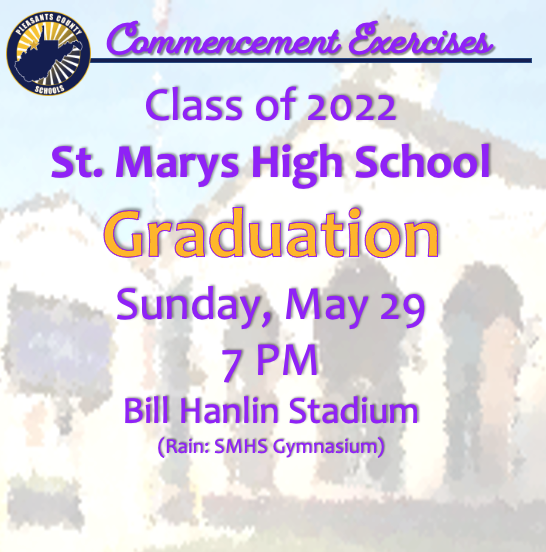 The softball WVSSAC Regional game vs Wheeling Central tonight at 6 pm has been re-scheduled until tomorrow, 5-19 at 6 pm, due to incoming weather concerns and distance traveling for the away team. Thanks for understanding and come support our Lady Devils tomorrow night.

Video Yearbook available now! They are provided to all students free of charge, but you must provide a flash drive that can hold at least 20gbs of data. Bring to Mrs. Campano anytime!

WVSSAC Softball Regional Information- SMHS vs Wheeling Central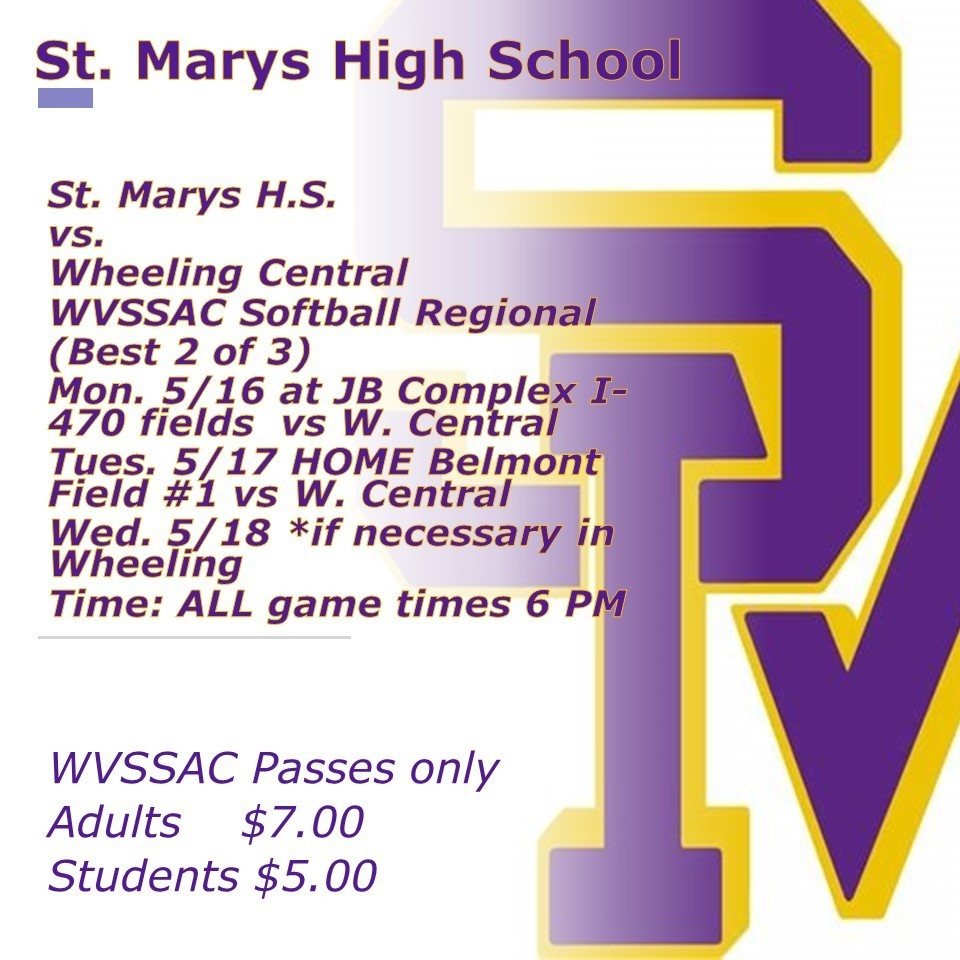 Don't forget about the SMHS Theatre Performance this evening at 7pm. Admission is $5. We hope to see you there!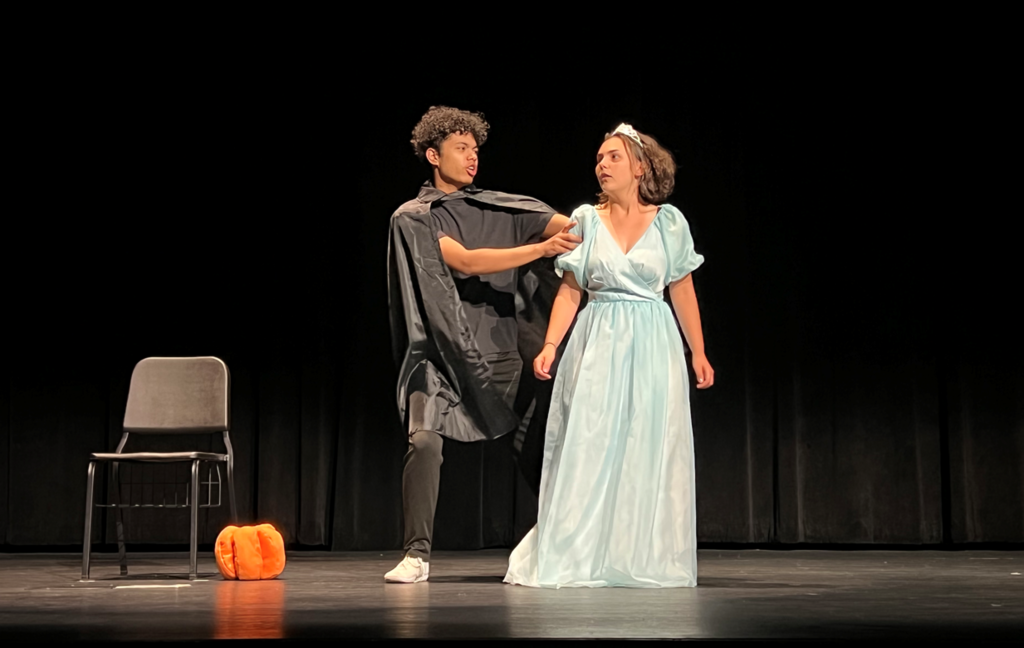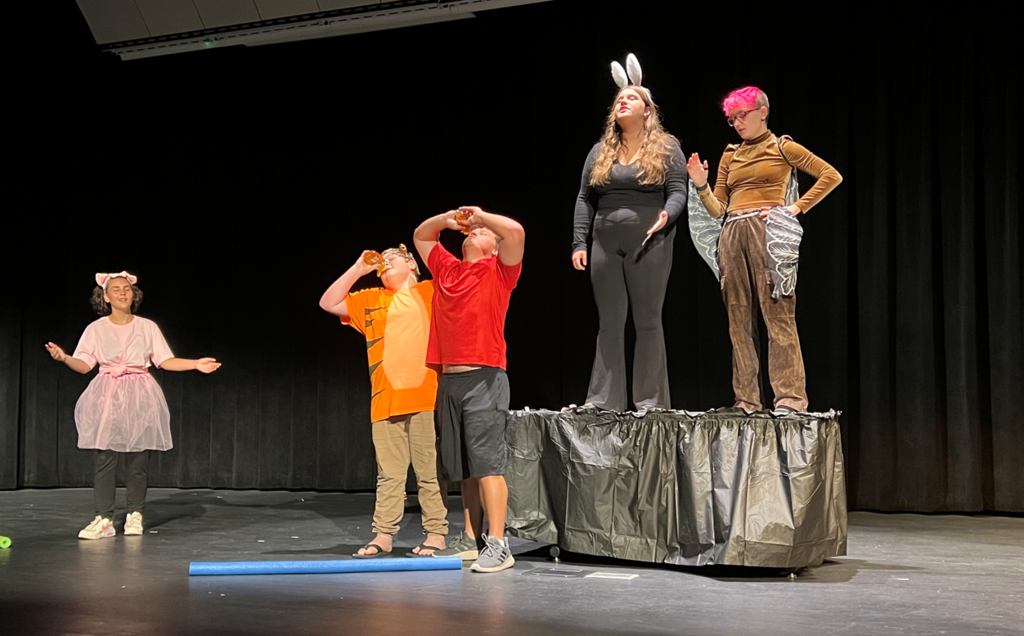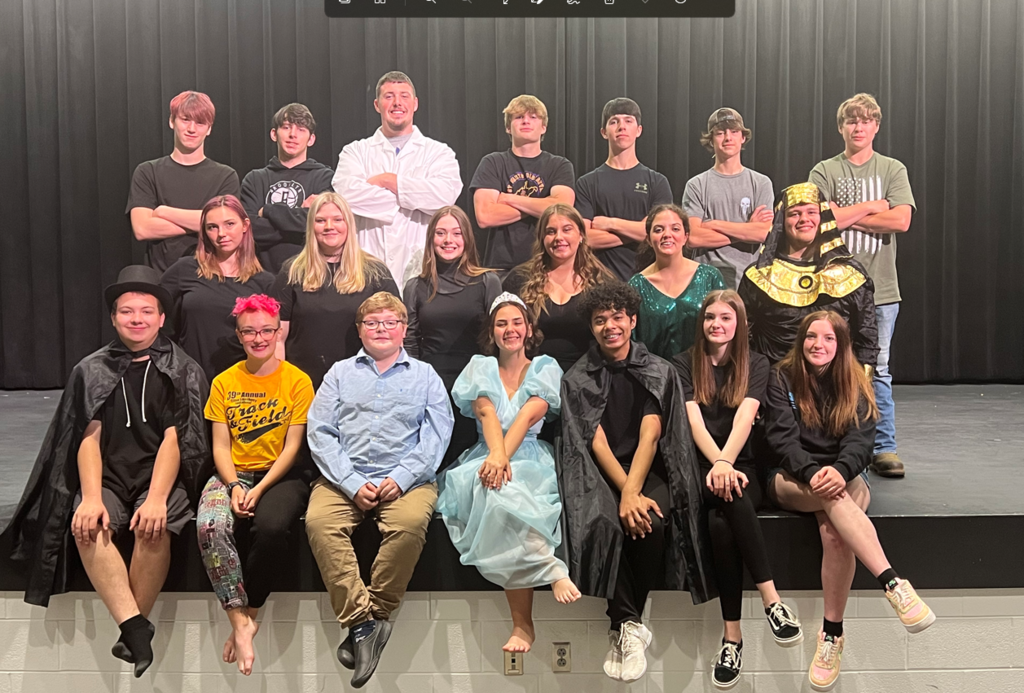 Reminder: Schools/ Offices are closed on Tuesday, May 10 (for the Primary Election.)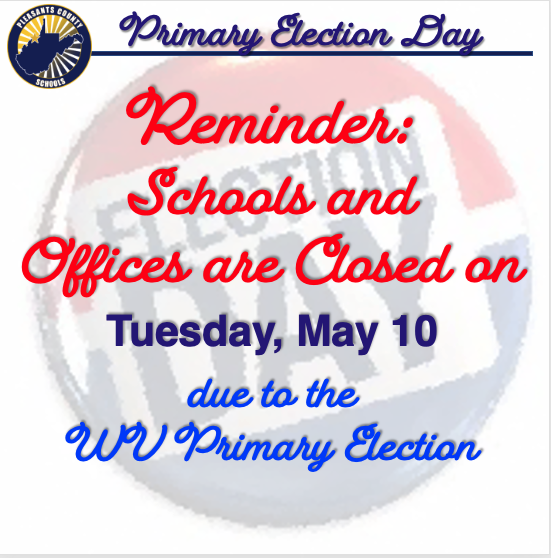 SUNDAY, MAY 22 at SMHS: Senior Baccalaureate Service 2 PM Small Ensemble Music 1:15-2 PM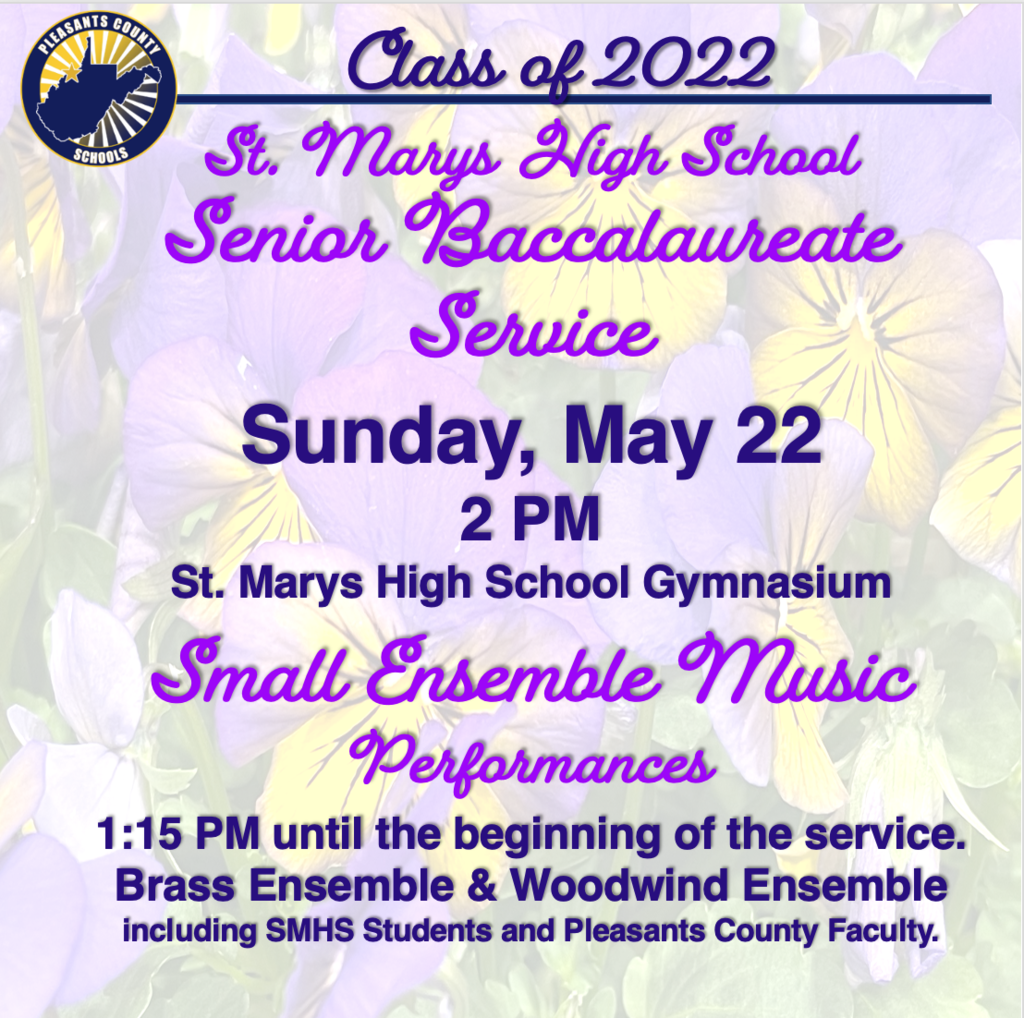 Marietta Memorial Health Systems offering FREE sports' physicals for 2022-23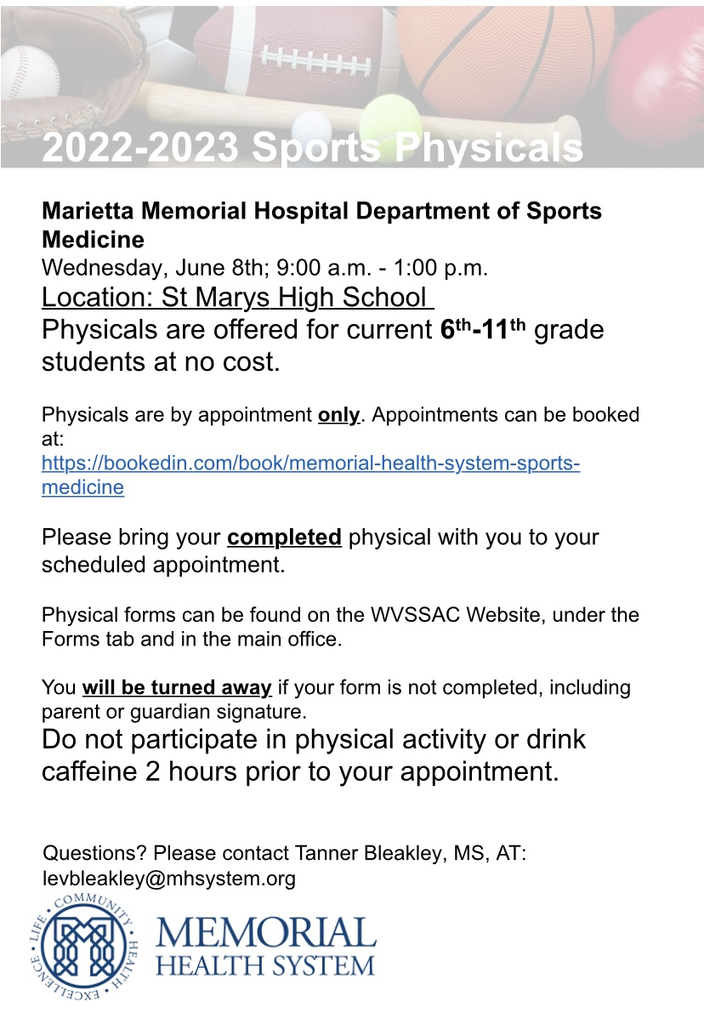 We are accepting applications for substitute service positions until Friday, May 13. The following categories are open: Custodian; Cook; Bus Operator.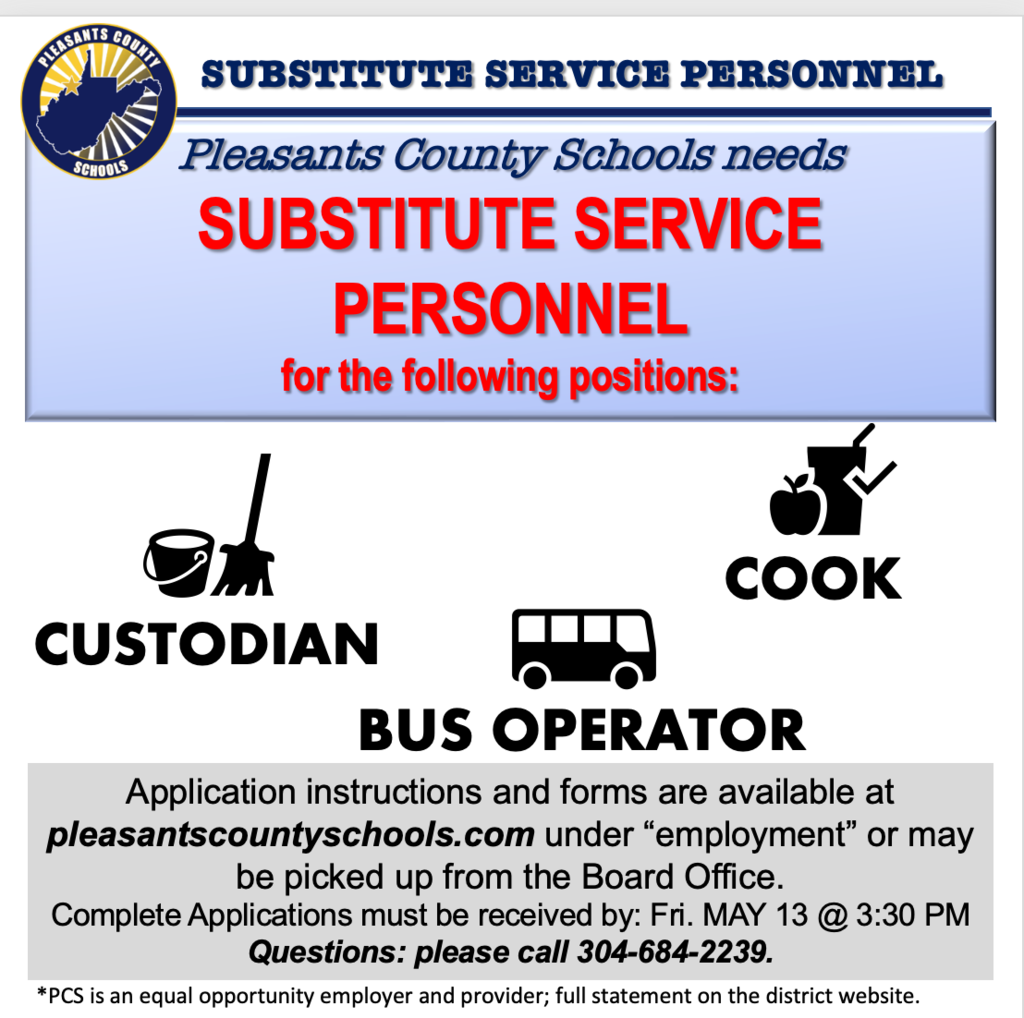 We would like to recognize our Child Nutrition Staff for "School Lunch Hero Day 2022."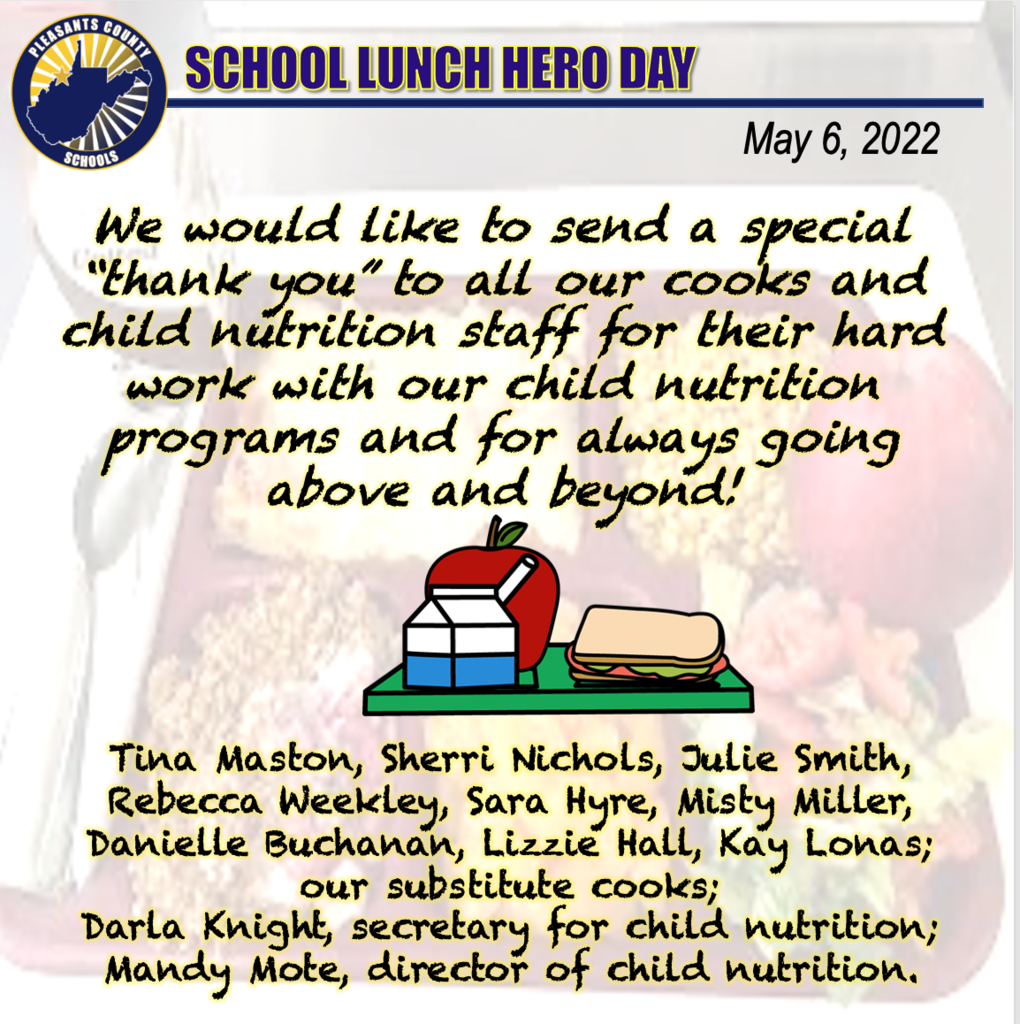 The SMHS Concert Band/ Vocal Ensemble will perform on Thursday, May 19 in the Auditorium at 7 PM.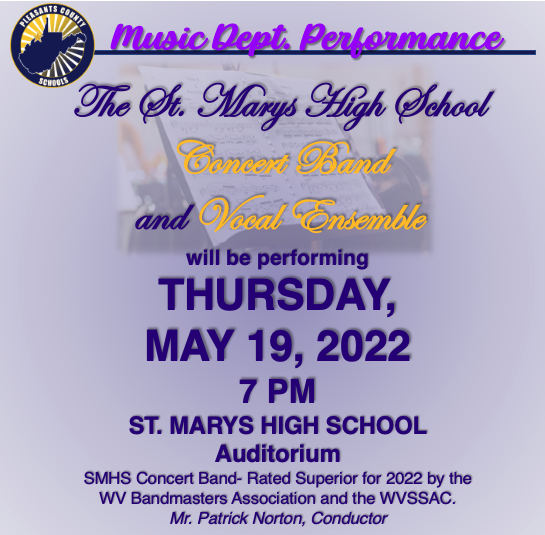 Information provided below for any student interested in joining the 2022-23 cheer squad!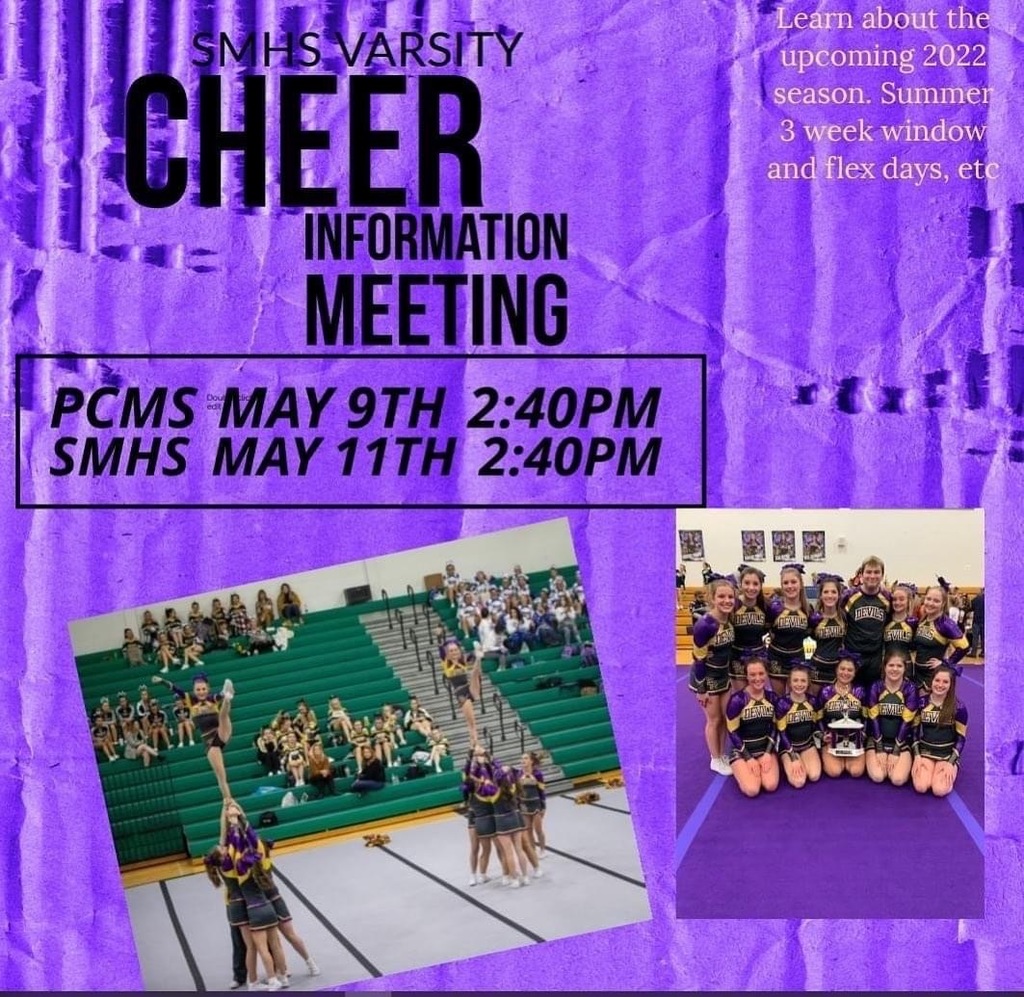 In Recognition of National School Nurse Appreciation Day, we would like to recognize our nurses and health staff for PCS!