Congratulations to those who were selected for 8th Grade Youth and Government!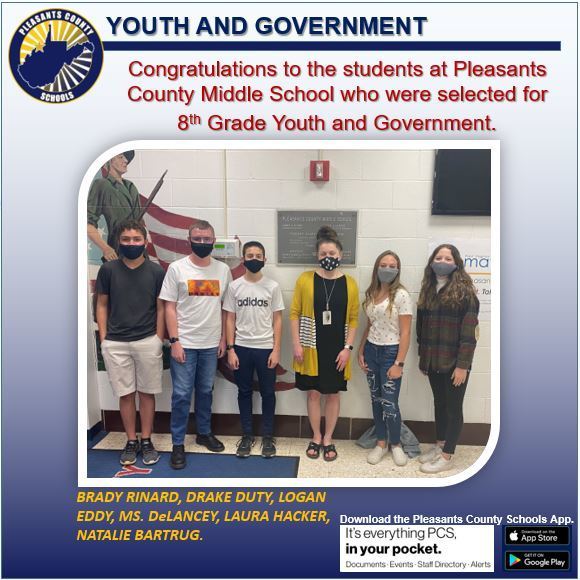 Thank you, Reagan!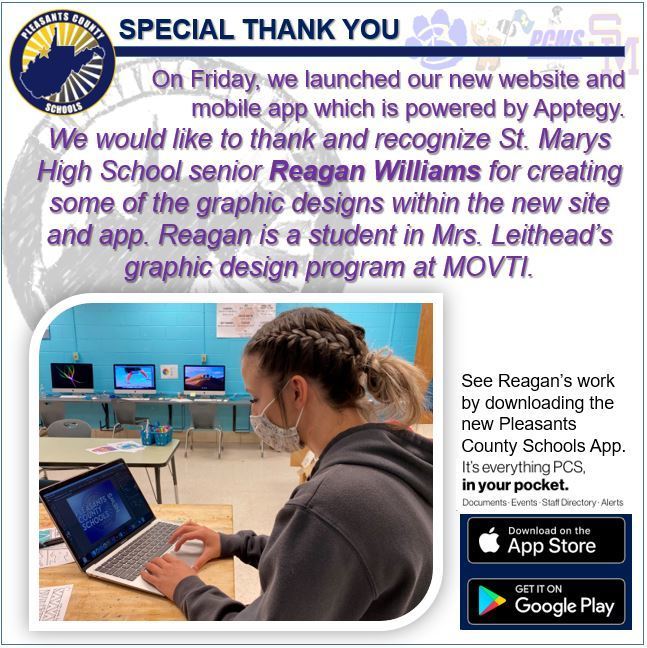 Students should be bring home 3rd 9 weeks reports today. If you didn't get a report card, please contact your student's school.

Students at St. Marys Elementary are hard at work on their emergent reading skills using individualized lessons!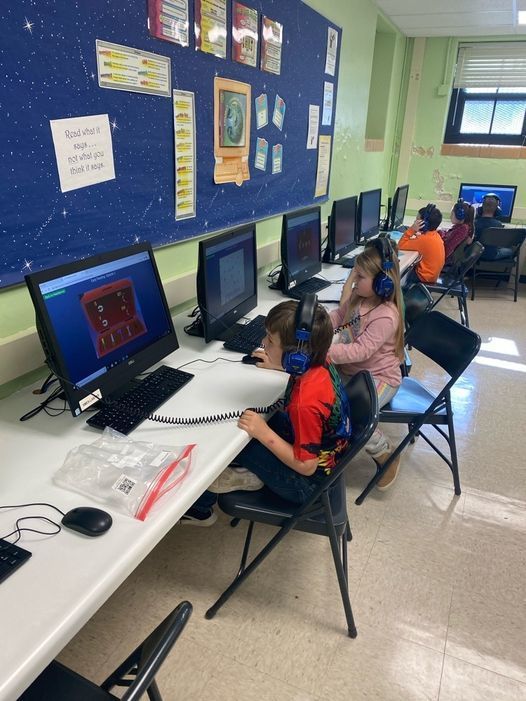 Pleasants County Schools will be offering a four week summer program to all students during the month of June. Details will release on Monday, March 22!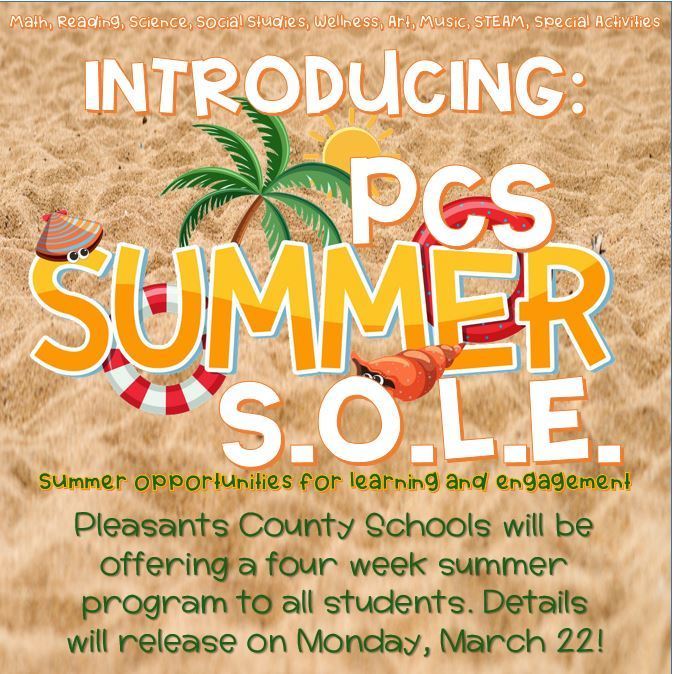 Congratulations to the 2020 Winners of the Golden Horseshoe!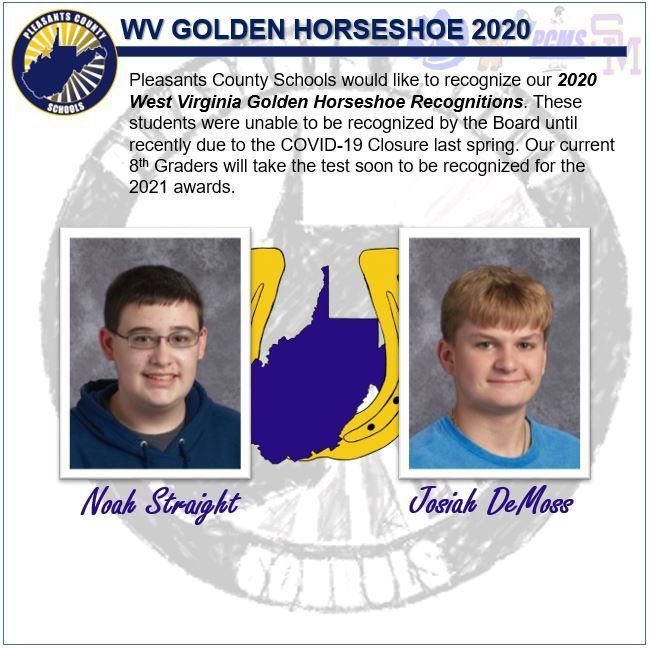 Congratulations to the SMHS 2020 and 2021 All-State First-Team Recognitions!

PCS would like to recognize last year's All-State Chorus participants from PCMS, SMES, and BES!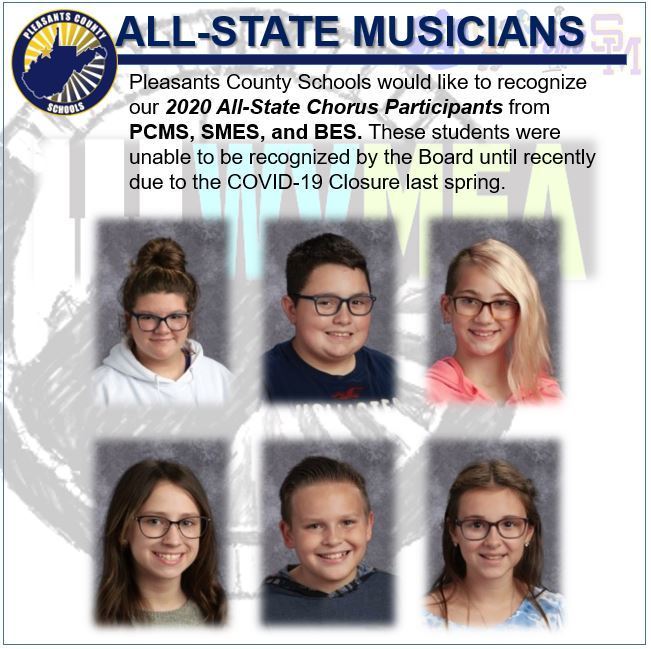 Job Postings - Vacancies #21-(67-80) Summer Extra-Curricular Assignments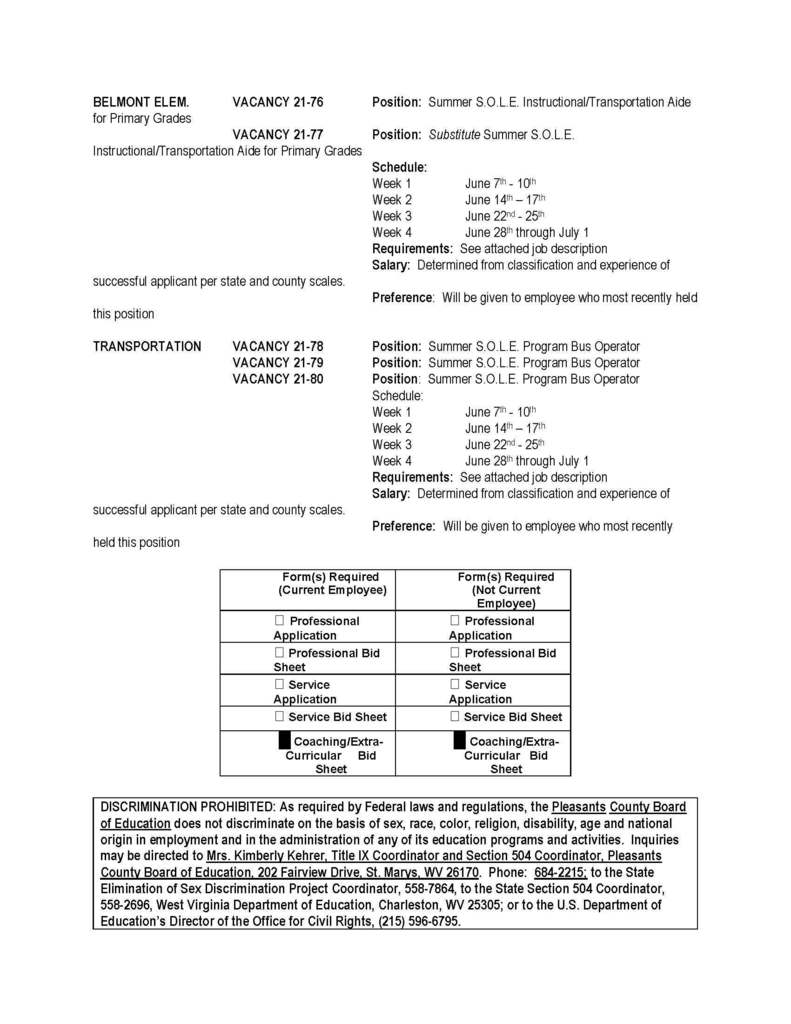 Today is the end of the third nine weeks. Report cards will go home on Friday, March 19. Have a great weekend and don't forget to "Spring Forward!"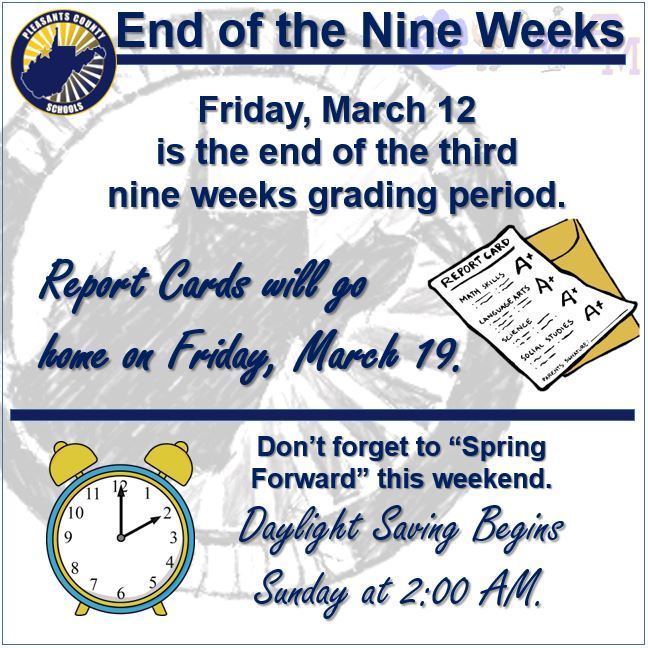 Science and Math in Motion at BES!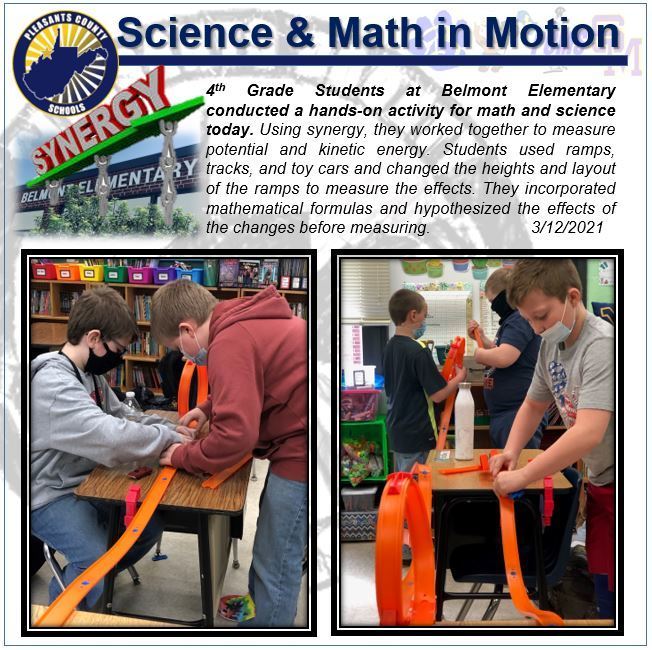 Students from BES were recognized for being STATE level winners in the 2020 Zaner-Bloser Handwriting Contest!

Recently, PCMS students created Wire Abstract Sculptures inspired by the artwork of Henry Moore. They are currently on display in the front hallway of the school.

Congratulations to students at SMHS/ PCMS who have been recently recognized for achievements!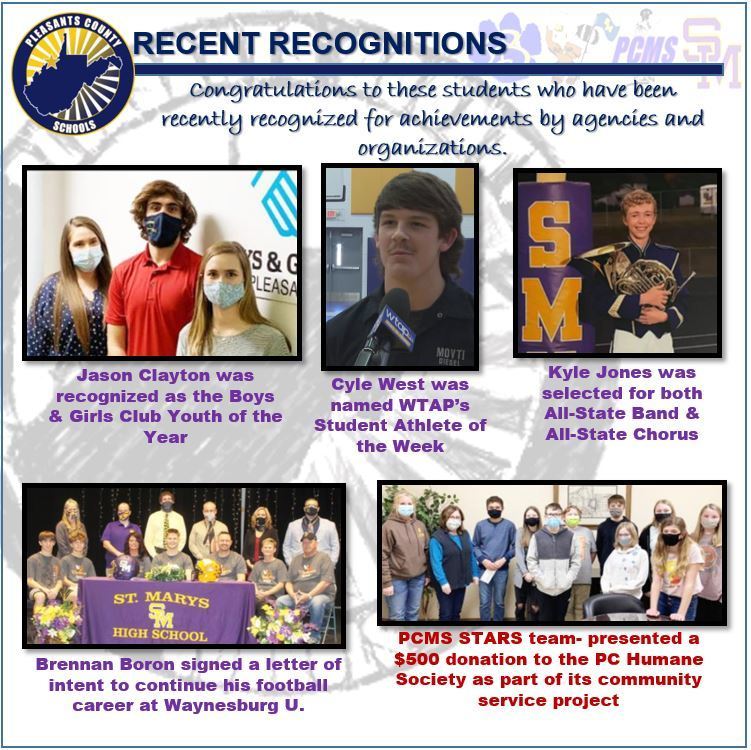 Congratulations to the 2021 Ham and Bacon Sale Grand Champions and Reserve Champions! Thank you to all who supported and helped with the sale.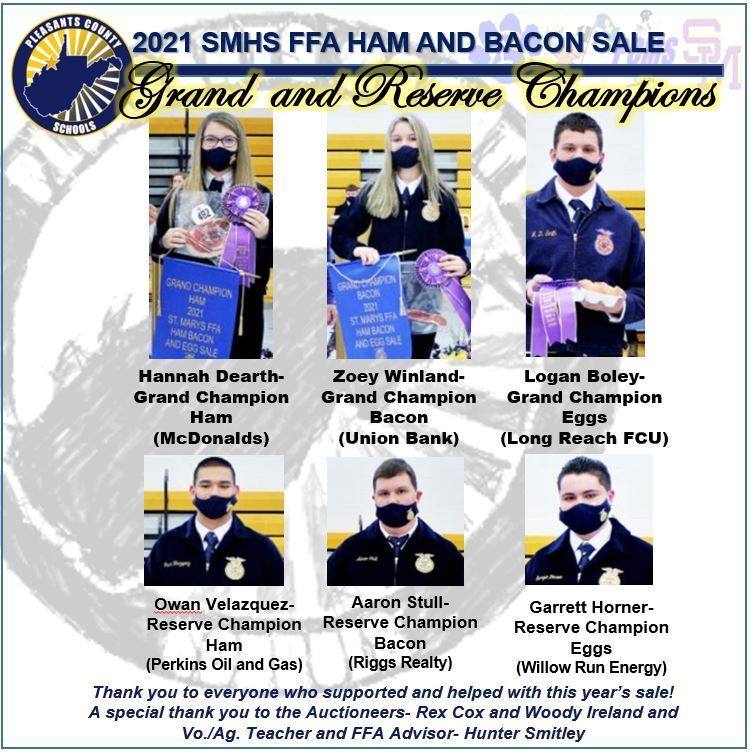 Congratulations to our 2021 Young Writers Winners! These students will be formally recognized in May and represent Pleasants Co. in the state competition. Thanks to their teachers Mr. Satterfield (SMES,) Mrs. Sole (BES,) Ms. Snyder (PCMS,) and Ms. Cook (SMHS!)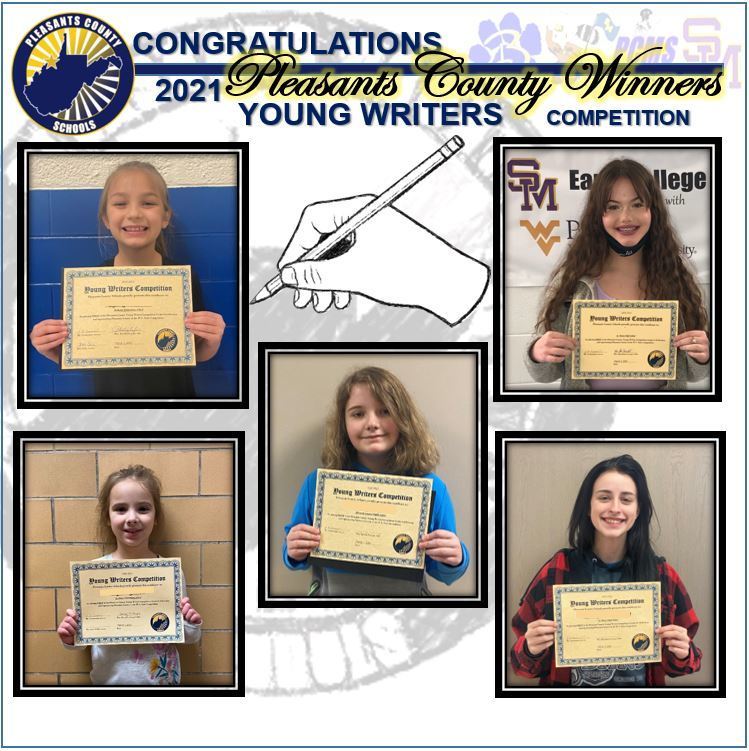 Reminder: Pre-K & K Call-in Registrations continue through tomorrow (Friday.) Please call 304-684-2215 between 8:30 and 3:30 PM to pre-register you student.

Spring 2021 Assessment Schedule (click view image)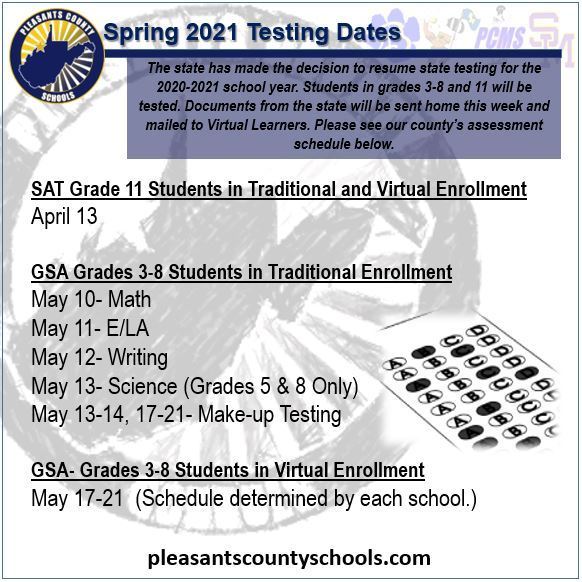 Job Vacancy 21-53 - Substitute After School Tutoring PCMS. Apply in writing on appropriate form to the Personnel Director by 3:30 p.m. on March 9, 2021. Forms are located at pleasantscountyschools.com

Job Vacancy 21-51 - Substitute Long-Term Custodian SMHS. Apply in writing on appropriate form to the Personnel Director by 3:30 p.m. on March 9, 2021. Forms are located at pleasantscountyschools.com