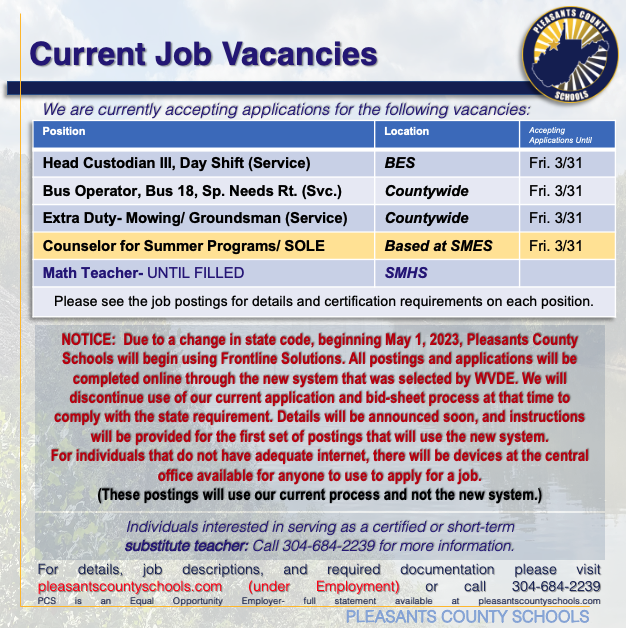 All schools will be dismissing at 1:00 PM due to inclement weather and the potential for high water and flooding. Friday, March 24, 2023.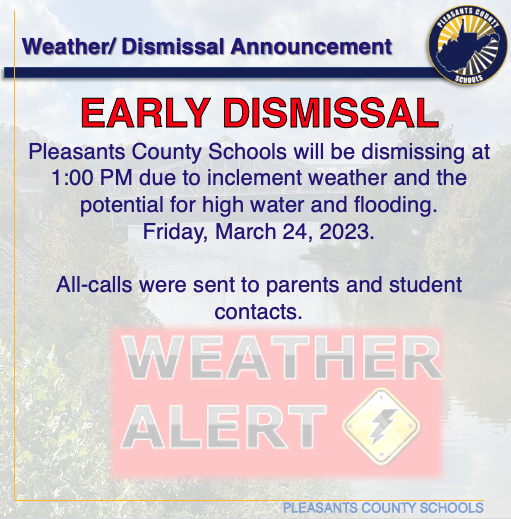 Please see the image for the school schedule for April 2-15, 2023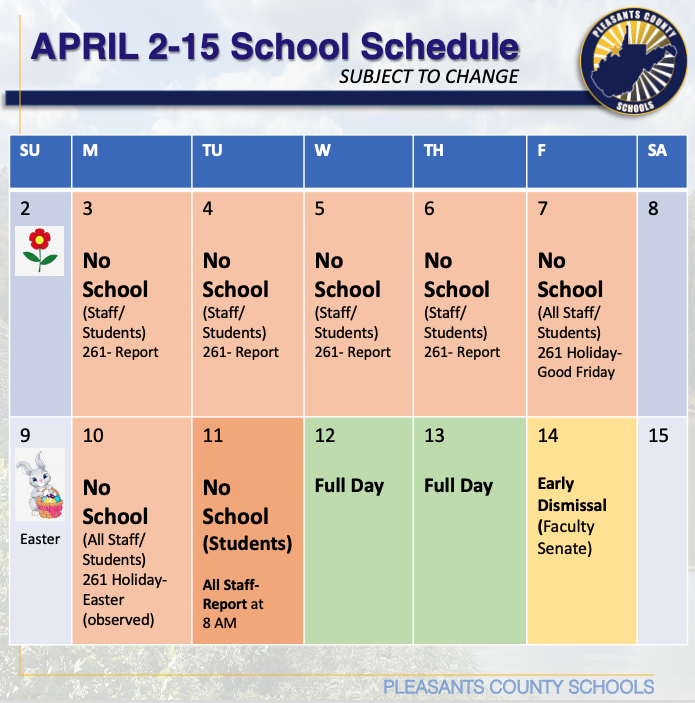 Friday, March 17 is an Early Dismissal.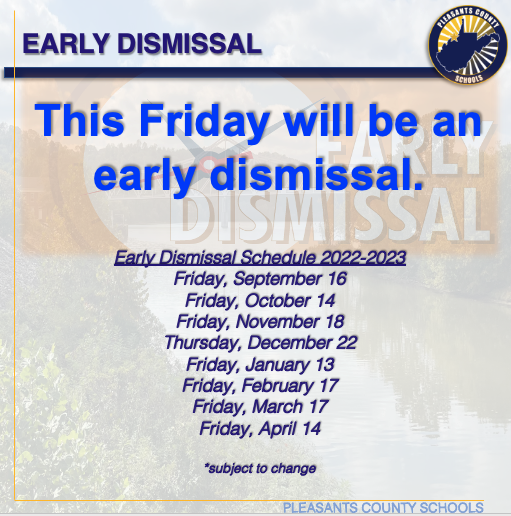 Please see the image for the revised end-of-school schedule. Please note, if we would have to cancel school for any type of weather emergency (flooding, etc.) between now and the end of school, this may change.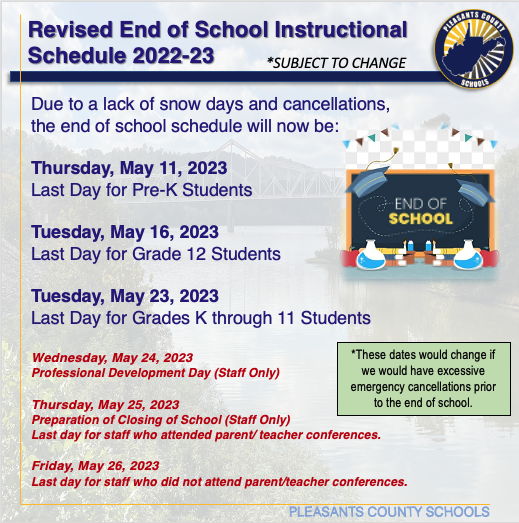 Pleasants County will be on a 2-hour delay on Tue. Mar. 14, 2023.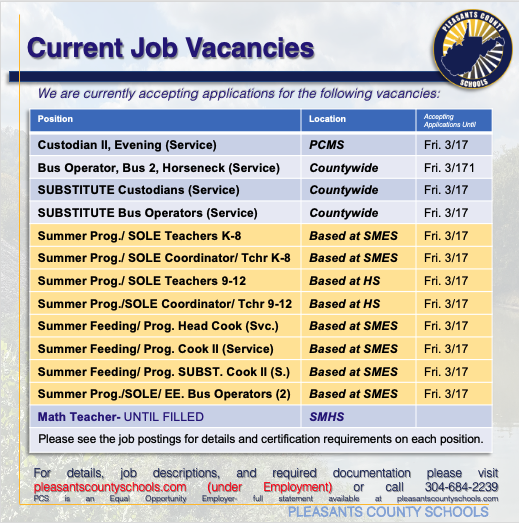 Please see the image for the school schedule for April 2-15. (Please note, this is subject to change if we would have excessive emergency cancellations between now and April 2. If this happens, we will post an update.)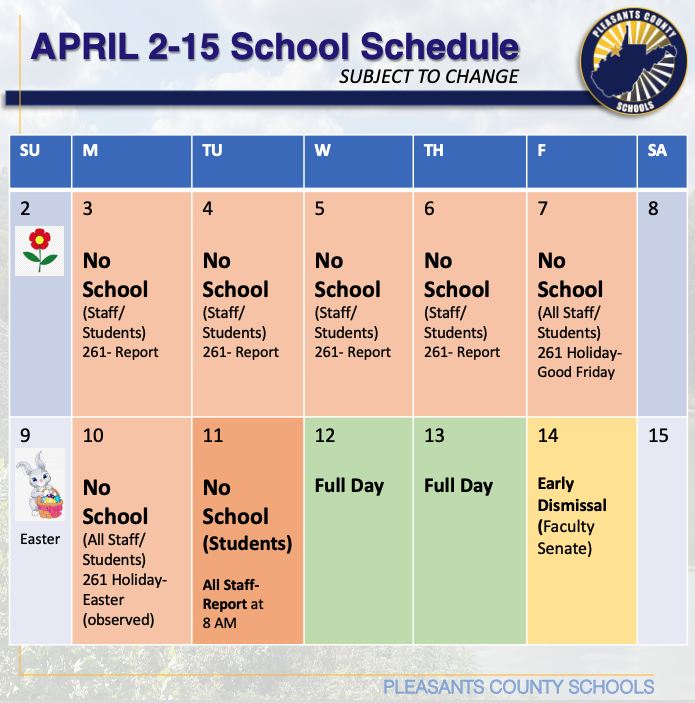 Jordan Knerr was the division winner at the Western WV Regional Math Field Day! Jordan has secured a spot to compete in the state competition!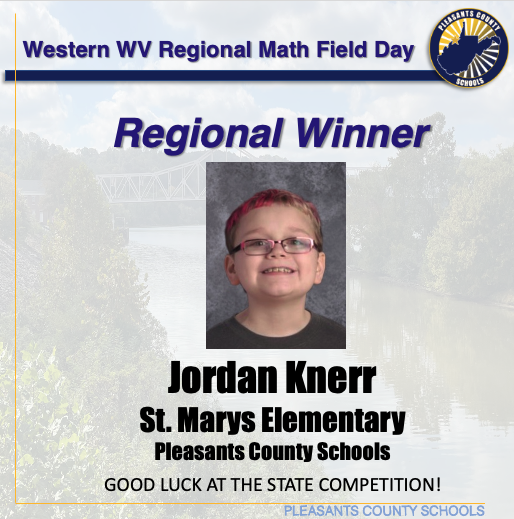 March 3 recognizes our Maintenance Department Employees. Thank you for all of your hard work.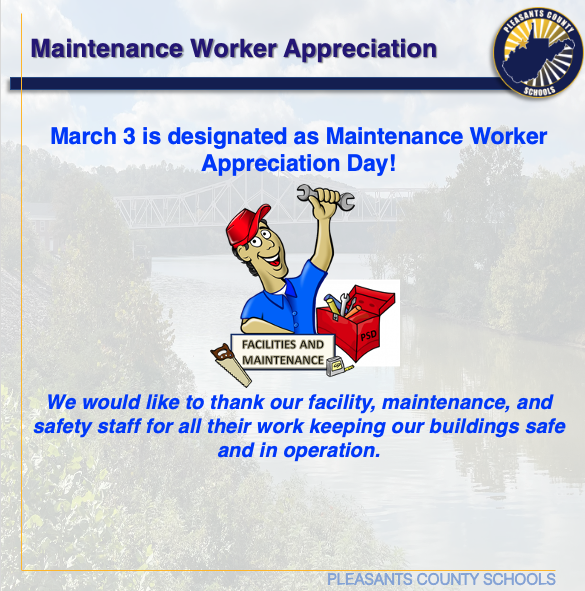 March is "Music in our Schools" Month!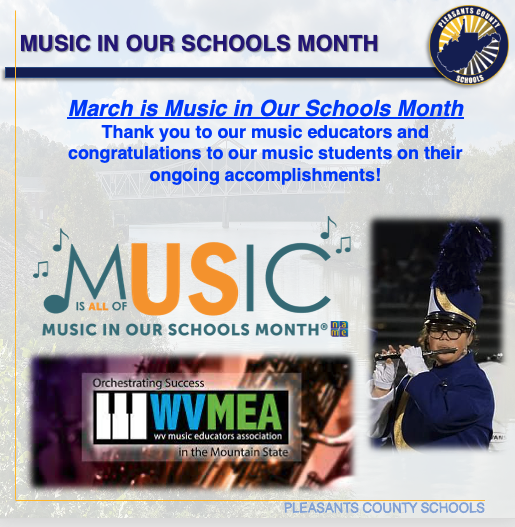 Call-in Registration for 2023-24 extends through March 3, 2023. This is for registration for students entering Pre-K. and Kindergarten (for those who did NOT attend PK.) If your child is currently in PK, you do not need to register for Kindergarten, they will automatically be registered for K. Thanks!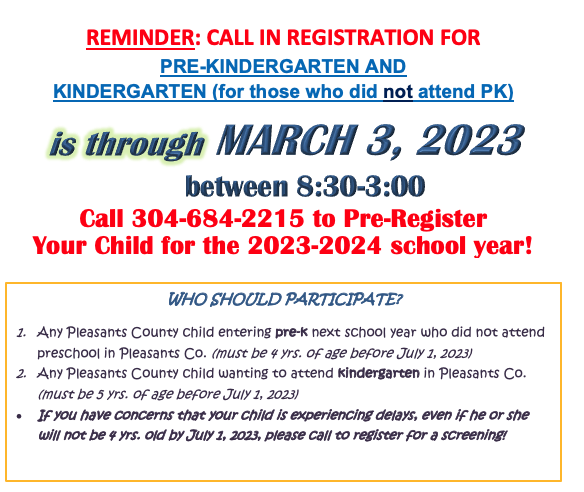 Today we would like to recognize those who have been selected as All-State Musicians for 2023. They will perform later this week in their respective concerts during the WV State Conference for The National Association for Music Education.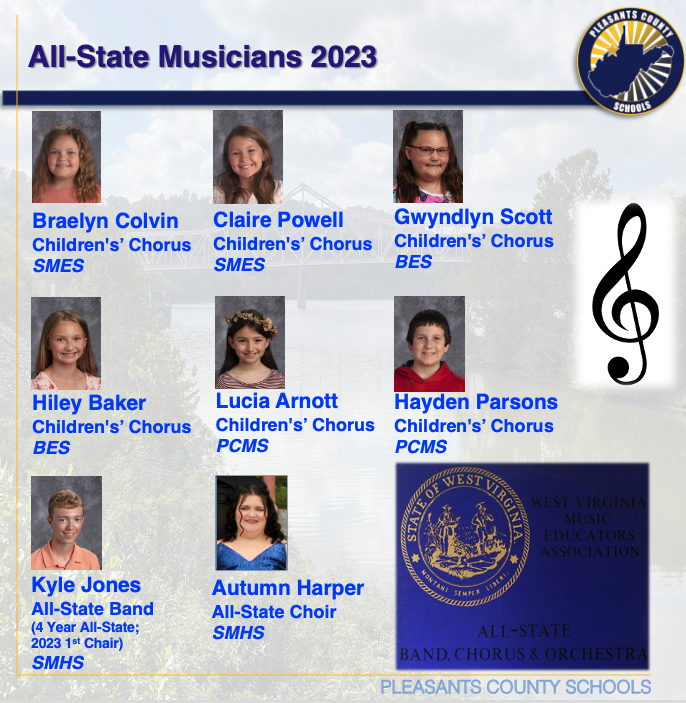 Congratulations to the 2023 Young Writers Winners- County Level! They will be honored in Charleston on May 5, 2023.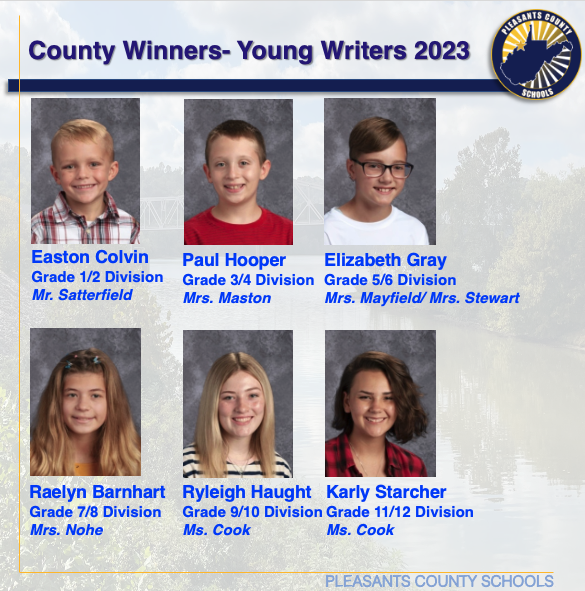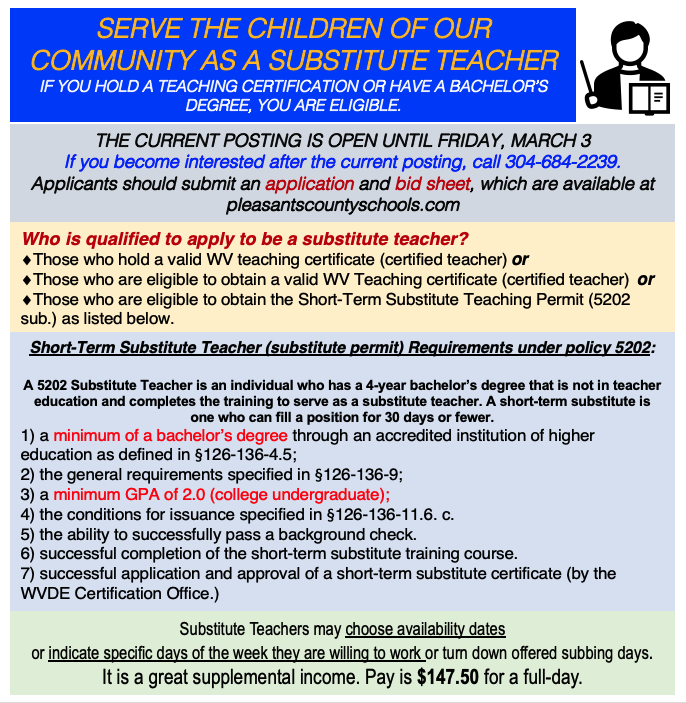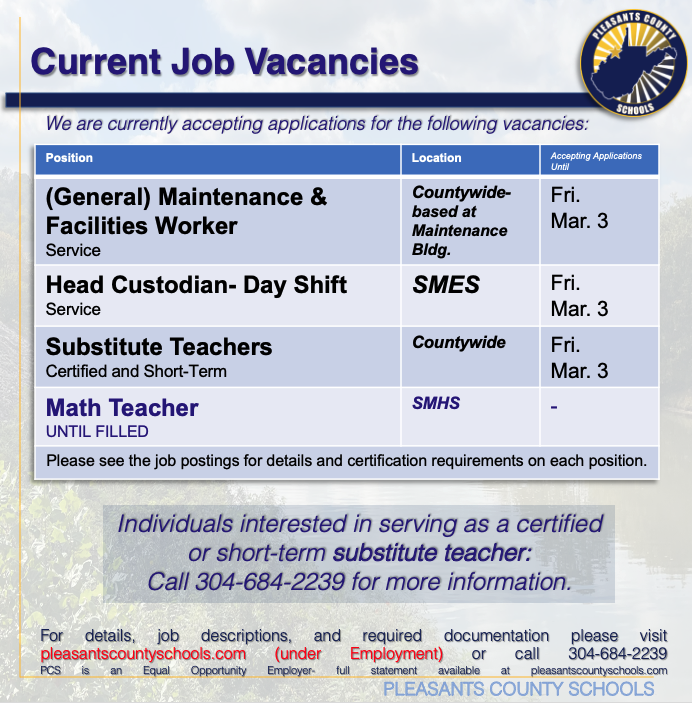 **Repost** (This was first announced on Jan. 27.) CALENDAR CHANGE FOR APRIL- Students will not report on April 11, 2022. Please see the image for details.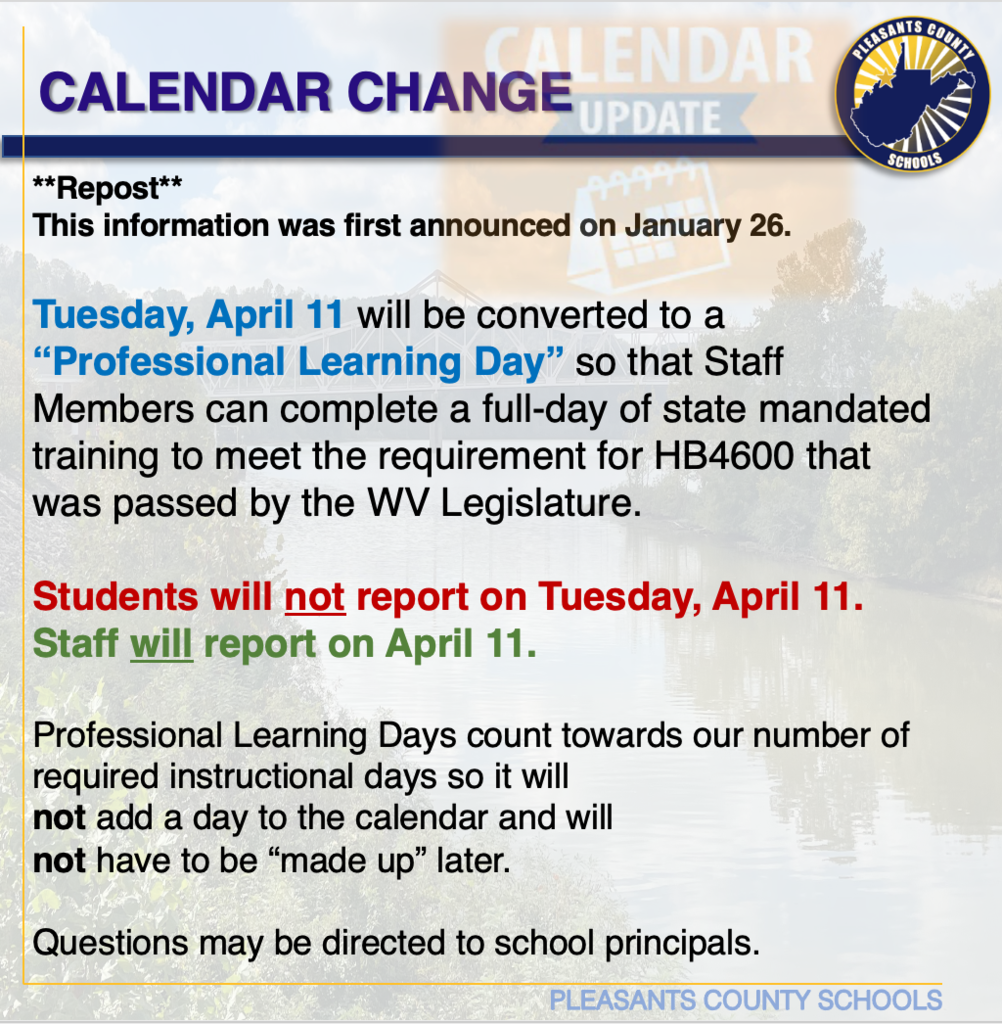 February 22 is School Bus Driver Appreciation Day.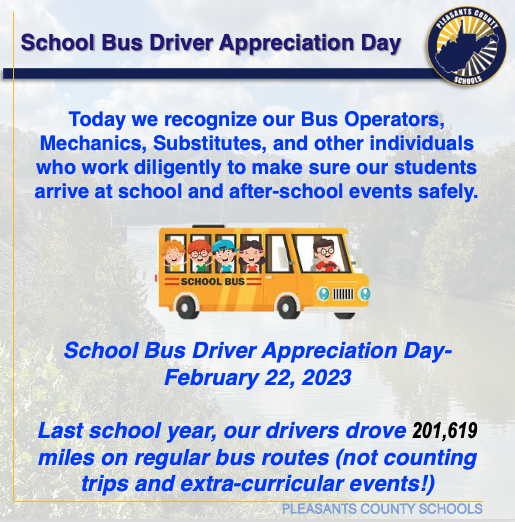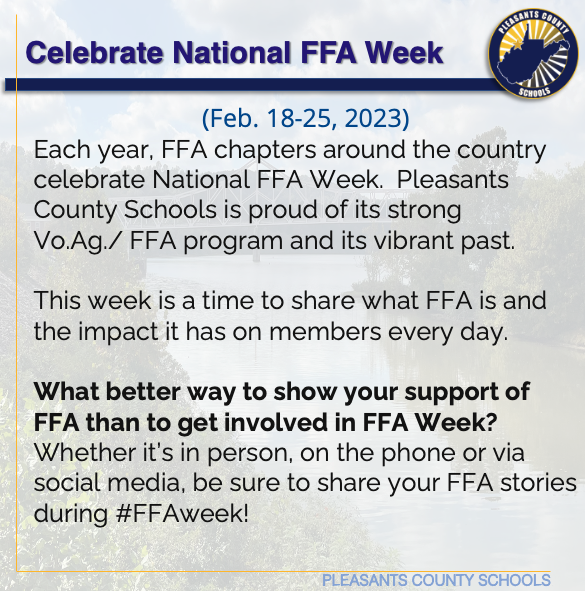 Pre-K call-in began today!