End of the First Grading Period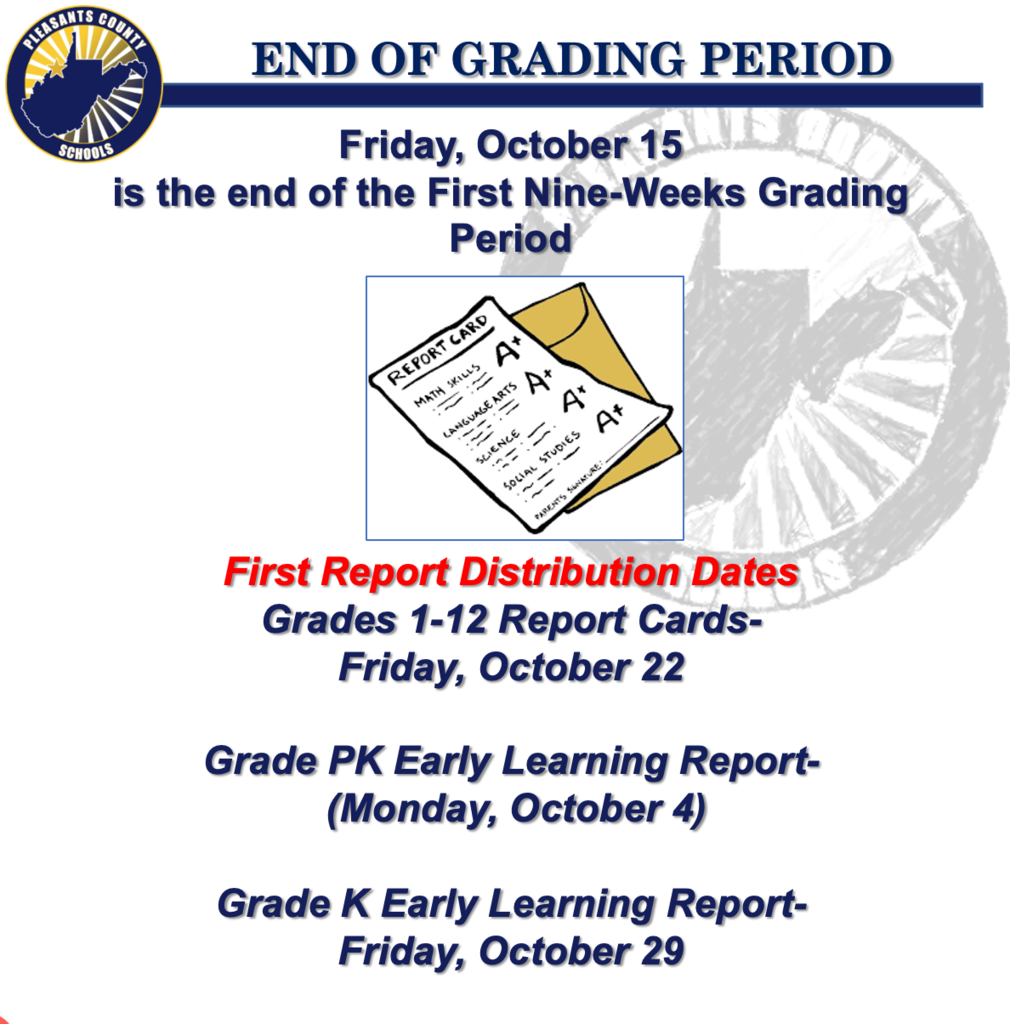 Friday, October 15 is an Early Dismissal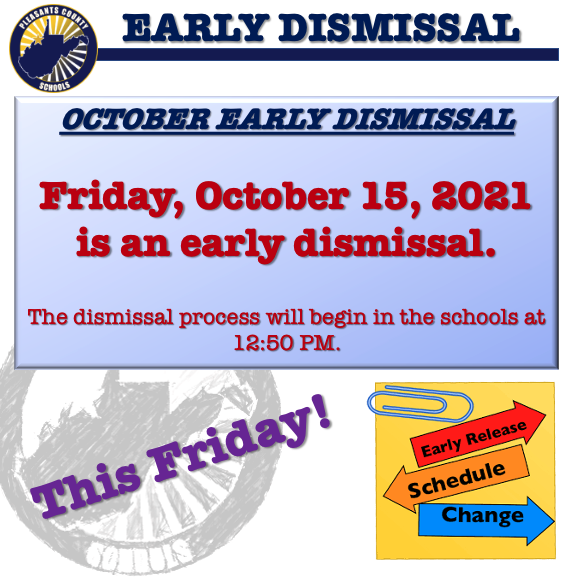 It's Homecoming Week!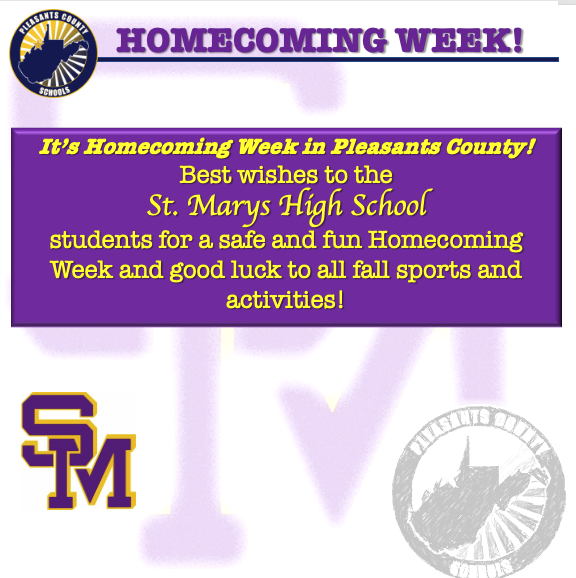 Good Luck to our MARCHING BLUE DEVILS!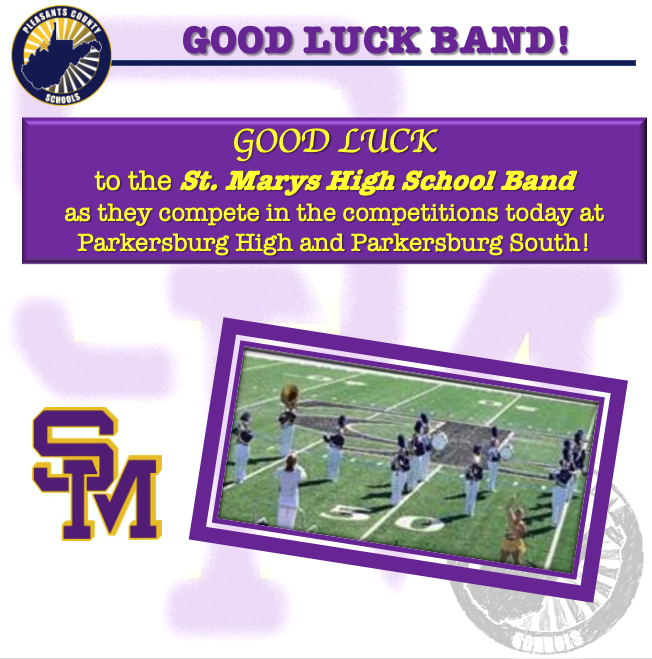 Congratulations to Catherine Hamilton- NFHS Coach of the Year 2020. She was presented with the award at the 2021 tournament.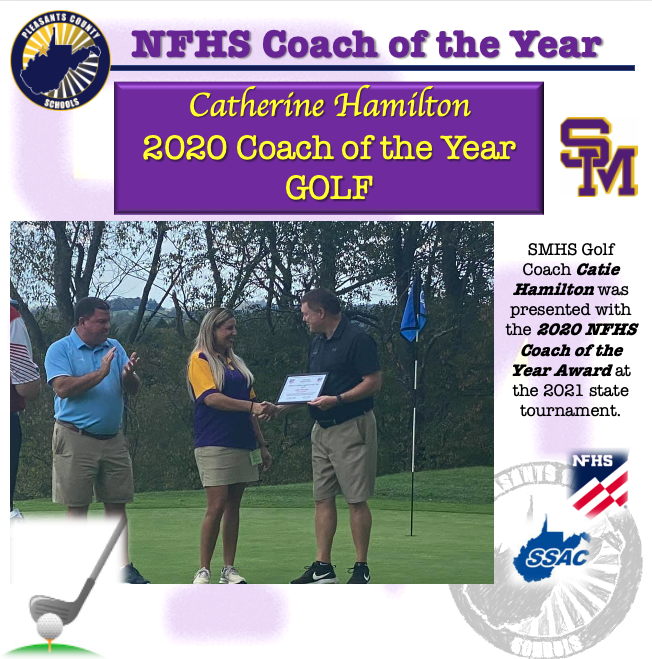 Congratulations Grant Barnhart and Brandon Lawhon!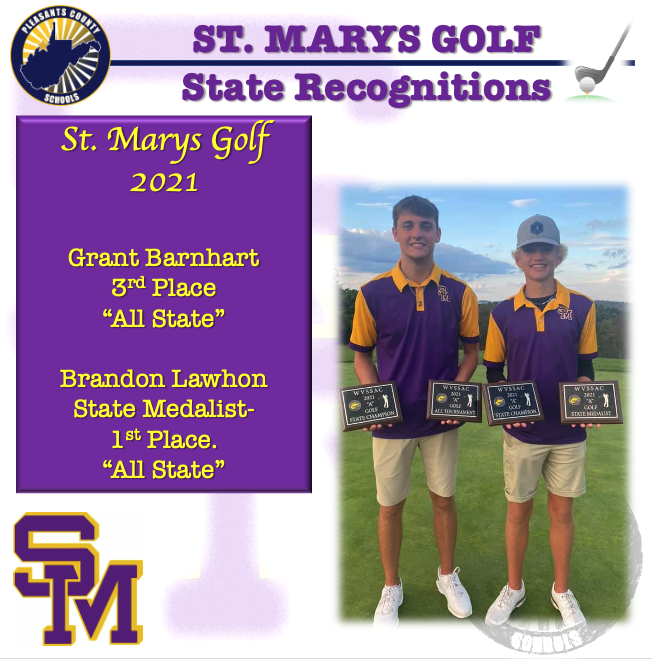 As a reminder, tomorrow, October 8 is a full day of instruction. The Early Dismissal will be on October 15.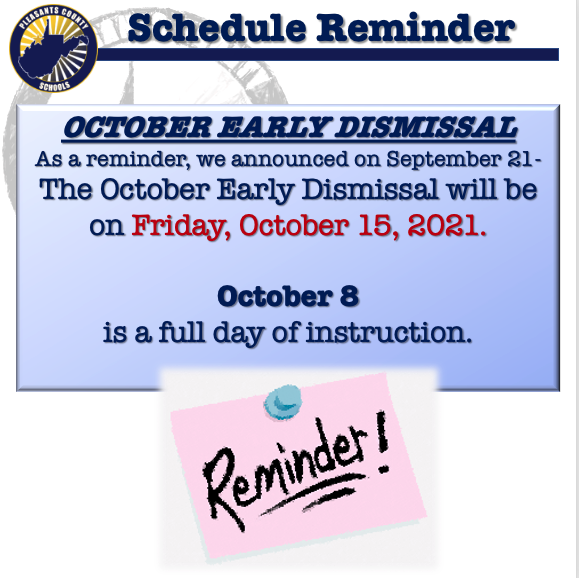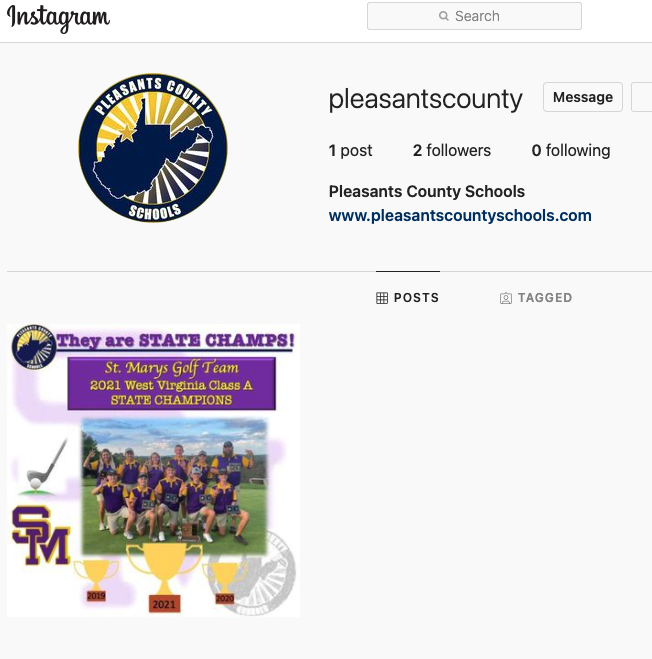 SMHS- CLASS A GOLF STATE CHAMPIONS!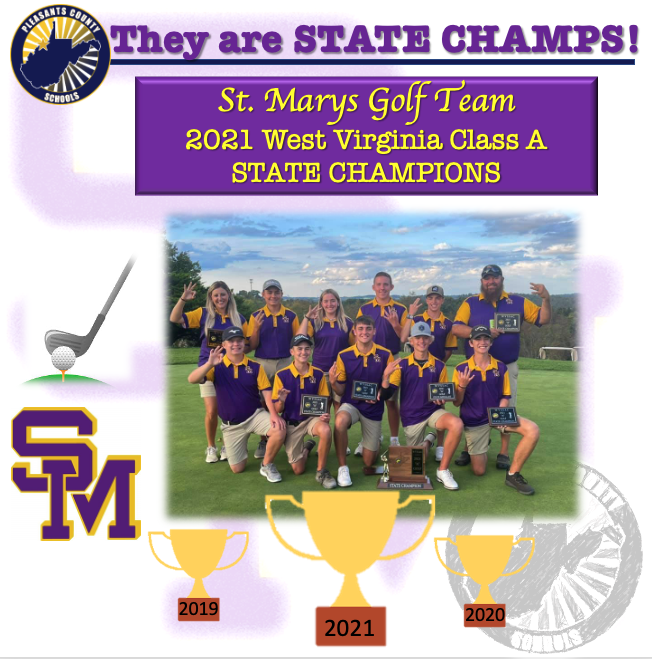 GOOD LUCK, GOLF TEAM!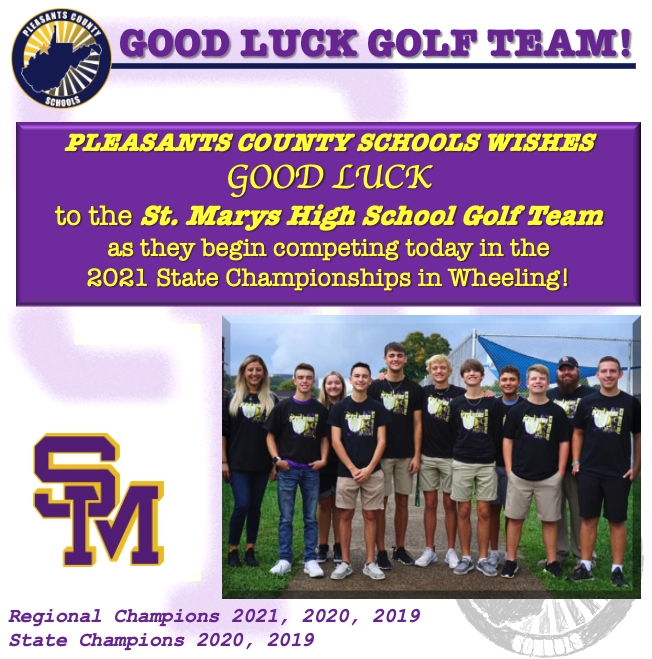 October is National Principals Month!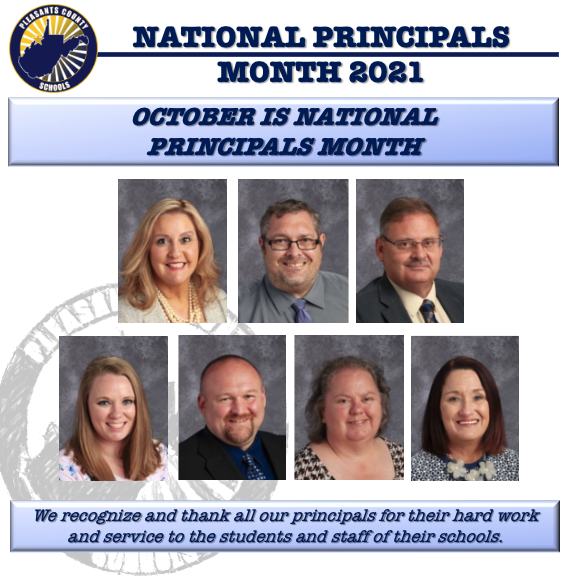 Congratulations to: Erika Becker, Madison Dennis, & Charity Hannah for passing the WV Nurse Aide Certification Examination through MOVTI!

Parent Teacher Conferences will be conducted on October 11 for BES/ SMES and October 12 for PCMS/SMHS. Sign-up forms will go home on Friday.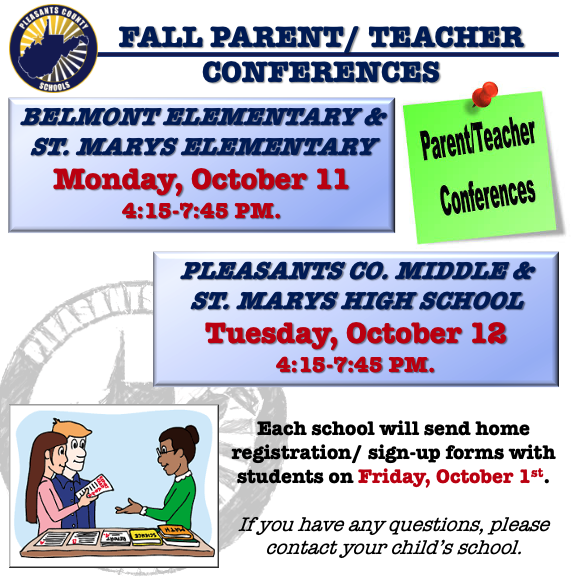 September 23 is School Service Personnel Day in WV!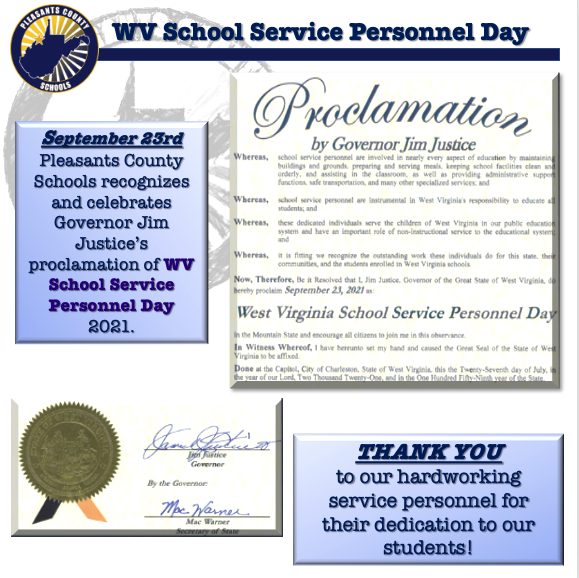 The October Early Dismissal will now be on Friday, October 15.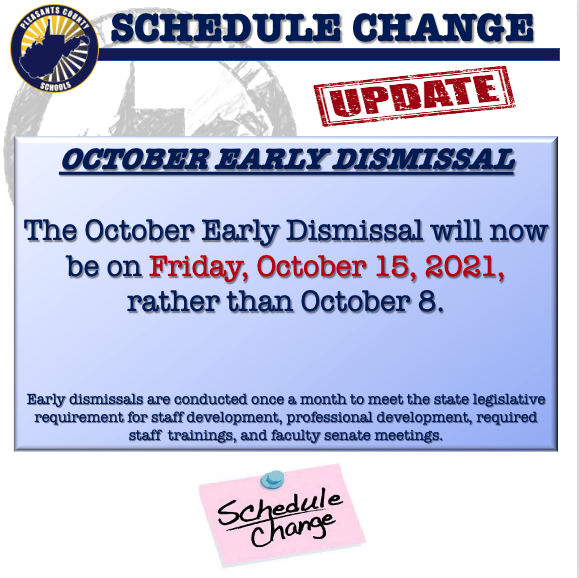 Parents – This is an additional reminder that today is an early dismissal day. We will be dismissing students at 1pm. We decided to make this reminder after learning that the Boys and Girls Club had to temporarily close until September 27th. You will need to make other arrangements if you had planned for your child go to the club this afternoon.

Parents - Don't forget that this Friday is a 1pm early release. Parents of younger children need to make sure they have someone waiting to pick them up.

SAT Results for Current 12th Grade Students will go home on Friday, September 17.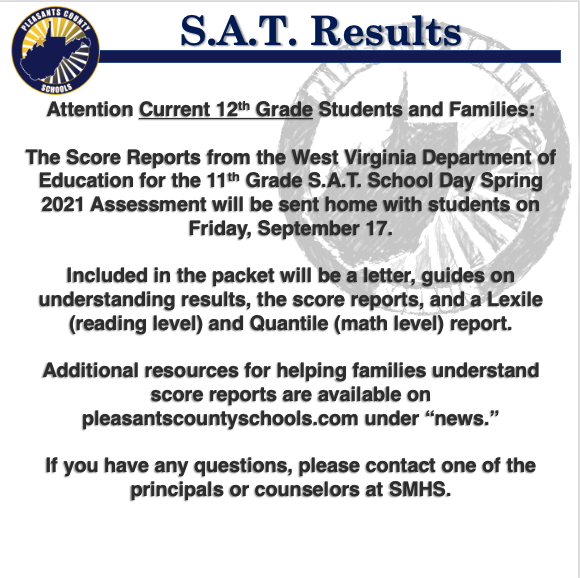 Friday, September 17 is the Mid-Term for the First Nine Weeks. Mid-Term Reports will be sent home on Monday, September 20.

Friday, September 17 is an Early Dismissal.