(re-post) Orientation Sessions will be held for SMHS Freshmen and new students on August 17 @ 6 PM and PCMS 5th Grade and new students on August 16 @ 5:30 PM.

We hope to see you Friday at Meet the Teams!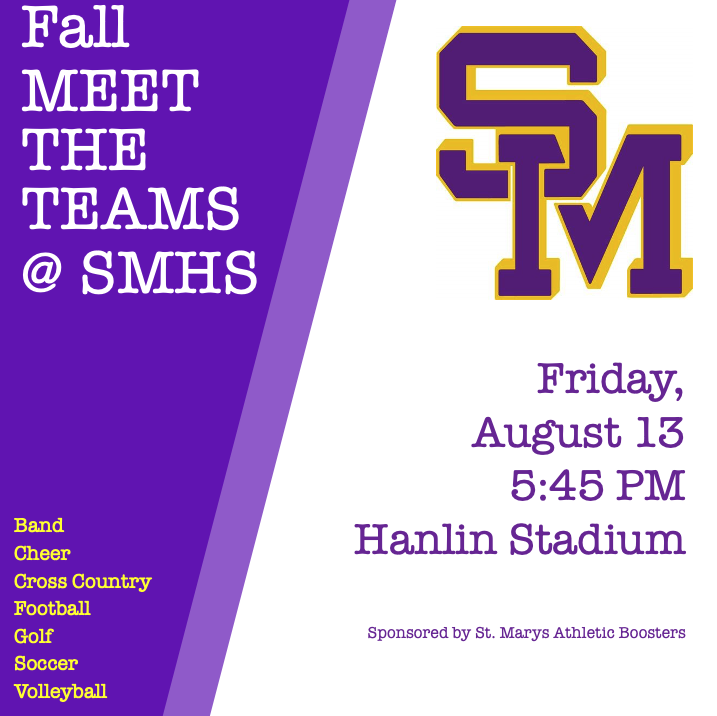 First days of school! See you in a few weeks. (See image for details)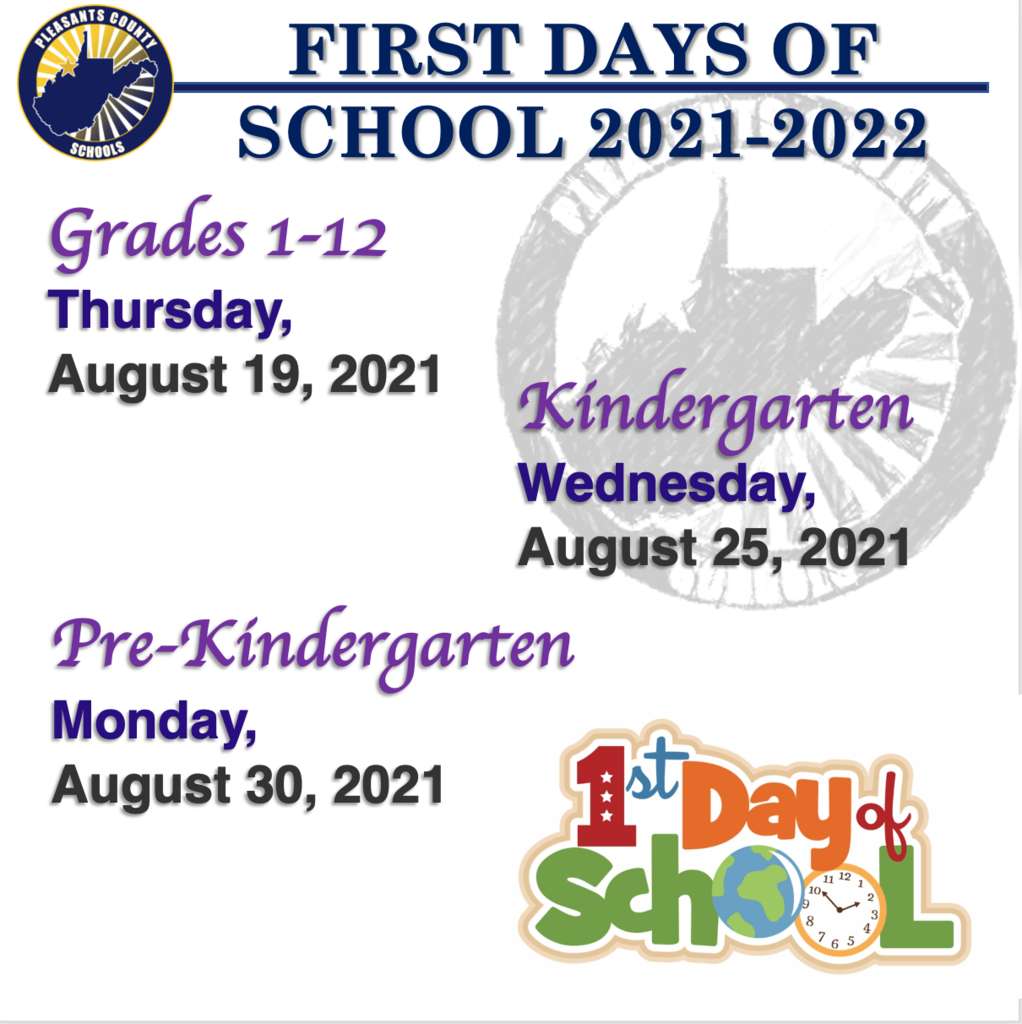 Please see the image for our School Recovery Guidance for 2021-2022.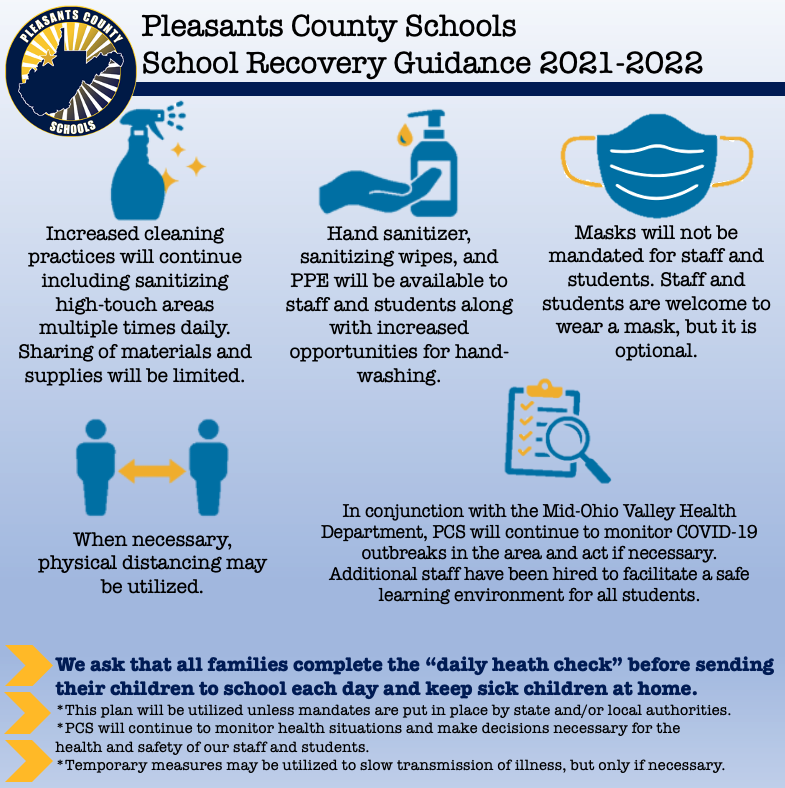 Today our principals, directors, & instructional leaders are participating in an Apple Instructional Strategies Training hosted at WVU-Parkersburg. This training will help our leaders guide teachers & students in the classroom to enhance individualized instruction.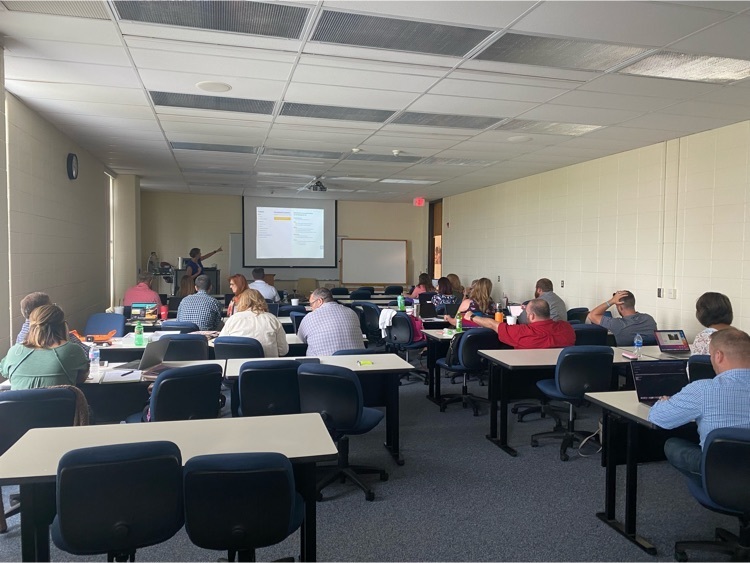 St. Marys High School counselors will be available during this week (Aug. 2-6) from 9 AM to 3 PM to meet with students if support is needed. An appointment does not need to be made. Students simply need to report to the SMHS Office and ask to be seen. Students may also call the school at 304-684-2421 to be connected via phone to the counselors.

The St. Marys High School Band Patrons are hosting the SM Community Concert Band for a Fundrasier Concert at the SMHS Auditorium at 7 PM on Tuesday, July 27. All money raised (by donation) at the door will benefit the SMHS Band.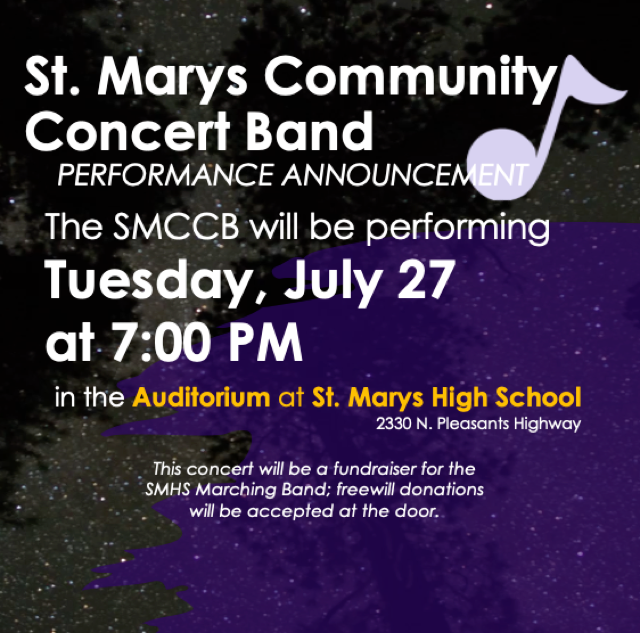 Summer Feeding is being moved to St. Marys Elementary School for the rest of the program. Kids up to 18 years old can pick up a FREE lunch with tomorrow's breakfast daily at the back door of the kitchen from noon until 12:30 each day. Questions? Call 304-684-3047

SMHS Cheer is looking for a new mascot! If you are enthusiastic and have school pride, please contact Jody Bullman! The mascot will need to be available to do basketball/football games.

Lillian Blouir is attending the Governor's Honor Academy for the Arts this week! She is a rising senior at SMHS. Great work, Lillian!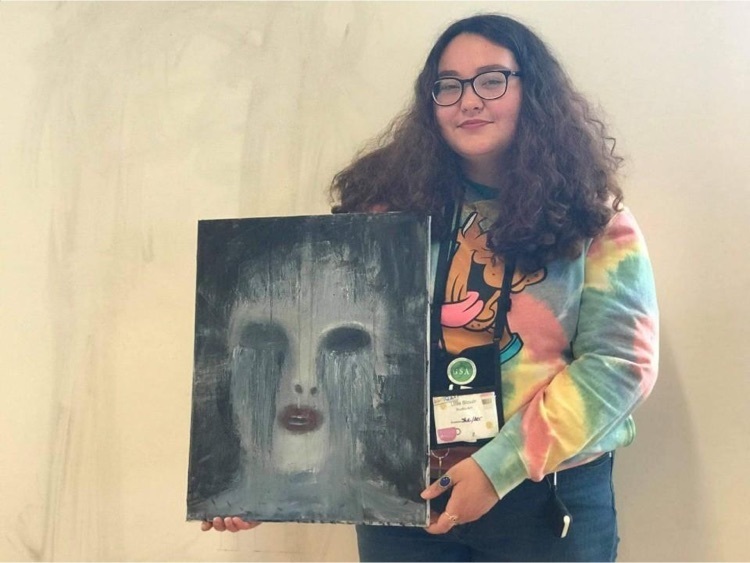 (re-post) Reminder: The last day to turn in bids will be Friday, July 16 for Subsitute Service Positions (Custodian, Bus Operator, Classroom Aide, Secretary.)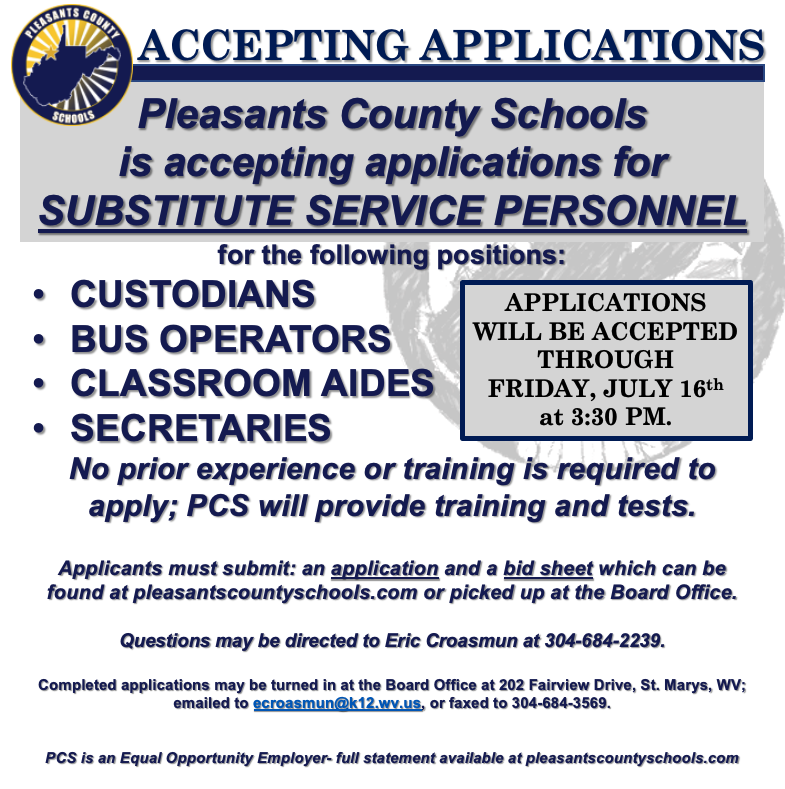 Staff: **Mandatory Policy Training is now active for 2021-2022 on Vector Training Safe School.
https://plea-wv.safeschools.com/login
(Your log-in credentials are your employee ID number.) The 20+ required modules once completed satisfy all policy training required by state and county policy. You may complete them in one sitting or you may do them little by little over multiple days in any order. As you complete trainings you will see the percentage of completion updated on your home page at the top of the screen. Staff Members that complete all required modules by 3:30 PM on Wednesday, August 11 are not required to report to work on August 12, 2021. Employees that do not complete these modules prior to that time will report for normal working hours on August 12 to complete the modules with their principal/supervisor. If you have any questions, please contact me or your building principal/ supervisor. ------ **Suggested Trainings are also available for PD/SD Credit. These are optional and not required. They are listed under the mandatory/required trainings. You have the option of completing any of these trainings that interest you or you feel would benefit you in your position. ------- Extra Training in the "Library" must be approved by your supervisor/principal to take for credit and must apply to your position.

First Days of School for 2021-2022! (see image for details.)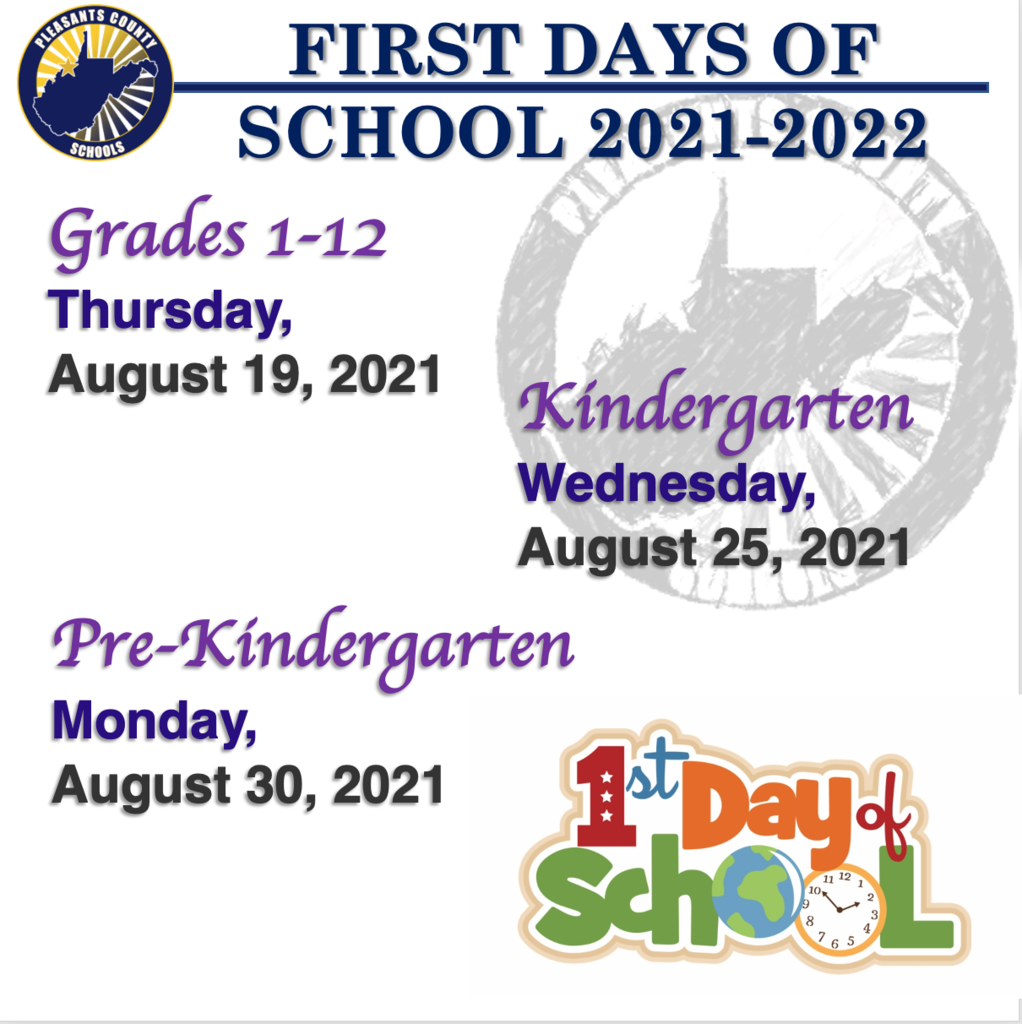 We are looking to add individuals to our substitute service personnel lists for Custodian, Bus Operator, Aide, and Secretary. We will be accepting applications through July 16th. No prior experience or certifications required to apply! Forms can be downloaded from:
https://www.pleasantscountyschools.com/browse/194249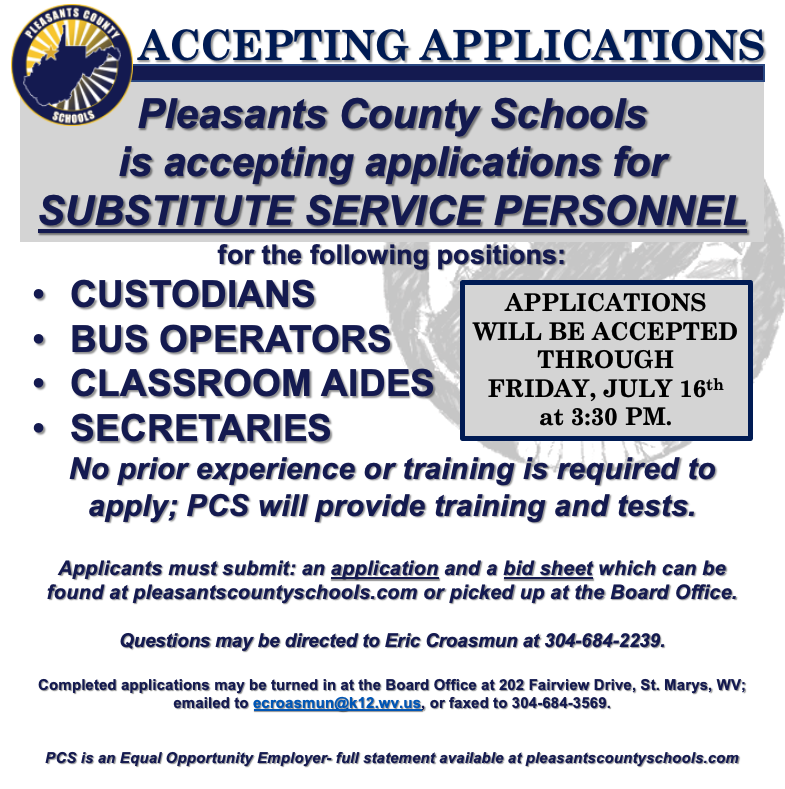 Orientation Sessions will be held for SMHS Freshmen and new students on August 17 @ 6 PM and PCMS 5th Grade and new students on August 16 @ 5:30 PM.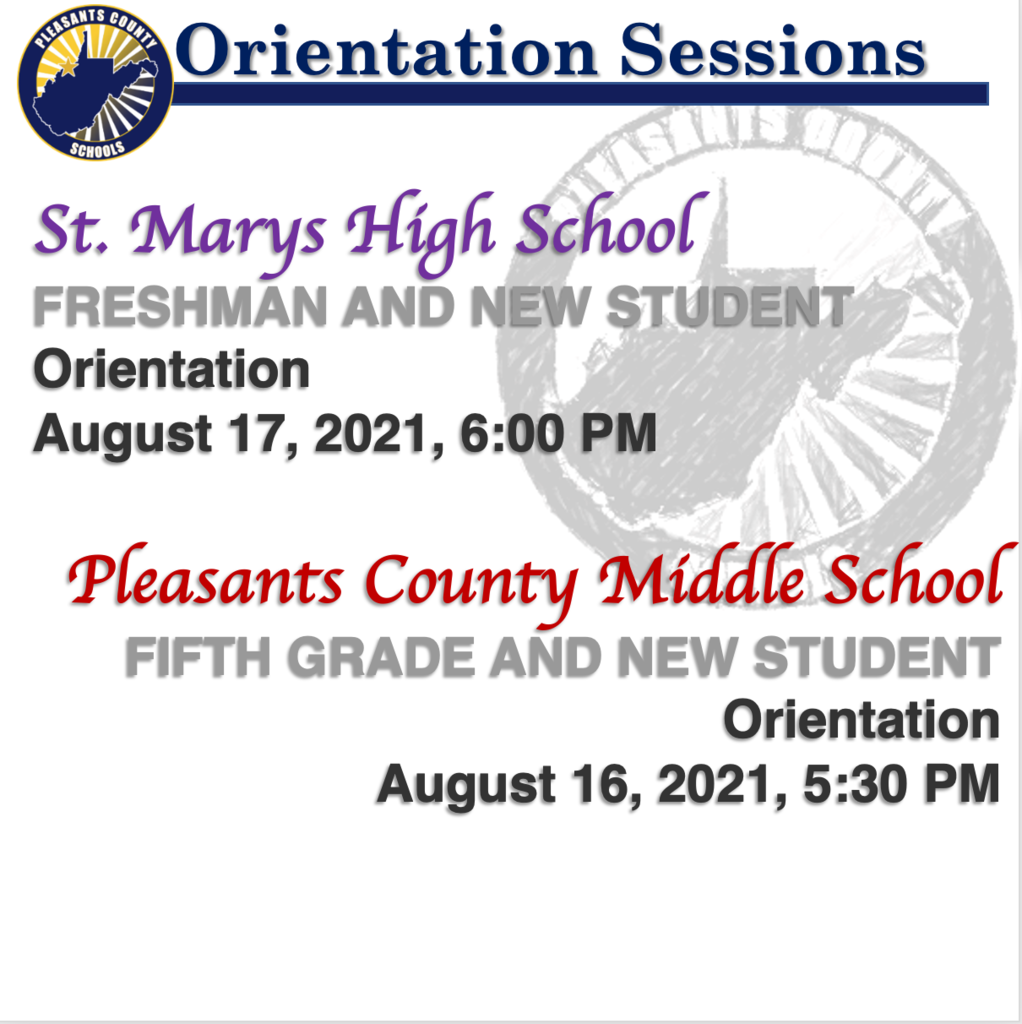 Sometimes doing for others can help usfeel empowered! Often there are peoplein our lives who need a connection or need to know someone is thinking aboutthem. Check out this month's Random Act of Kindness Activity from the Counselors at SMHS!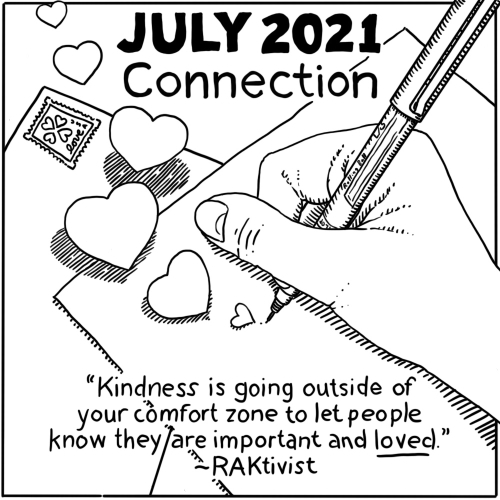 This week, Natalie Malone and Cara Masters are representing SMHS at the Governor's Honors Academy!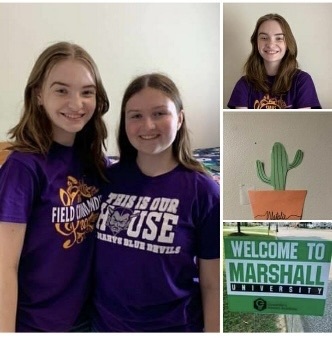 Our offices (including all school offices) will be closed on July 5. Happy Independence Day!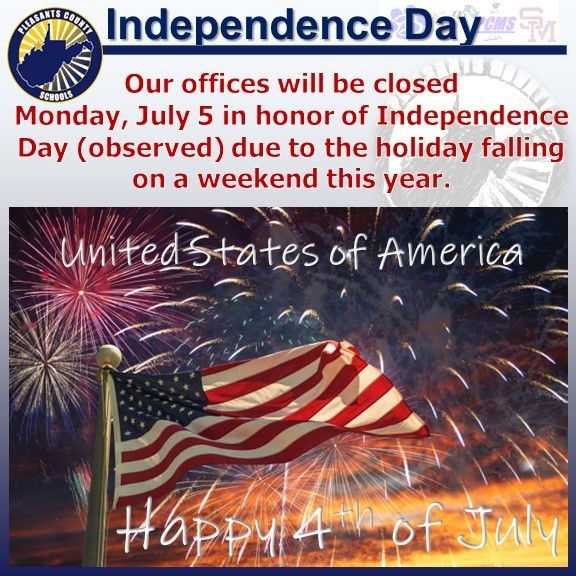 Attention SMHS girls interested in playing VOLLEYBALL for the upcoming 2021 school season: There will be a mandatory player and parent meeting on Monday, July 12th at 6 PM in the SMHS Commons followed by practice 7-9 PM. This meeting will kick off open practice for the summer and we will discuss details and expectations of both the summer and season programs. ***** Additional SMHS Volleyball Summer Practice: July 12-16, 7-9 PM and July 19-23, 7-9 PM (SMHS Gymnasium.)