To All Coaches (including all head coaches, assistant coaches, and authorized certified/ volunteer coaches.) Please see the information in the image for the new CPR/ AED Training requirement.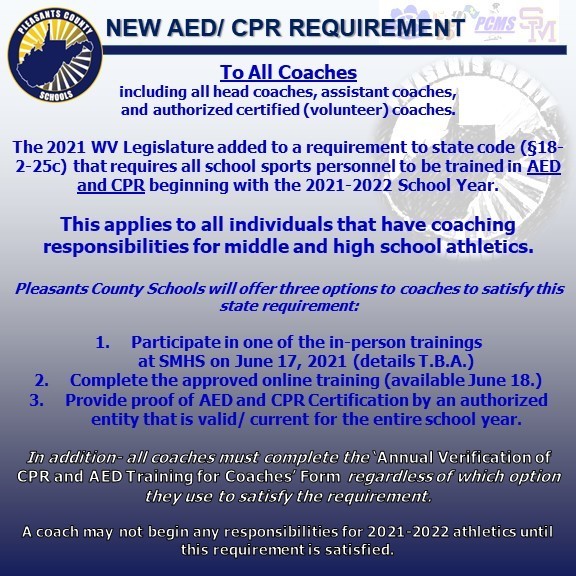 Congratulations to SMHS student Kyle Jones on receiving Superior ratings on his Vocal and French horn solos for the 2021 West Virginia Solo and Ensemble Festival!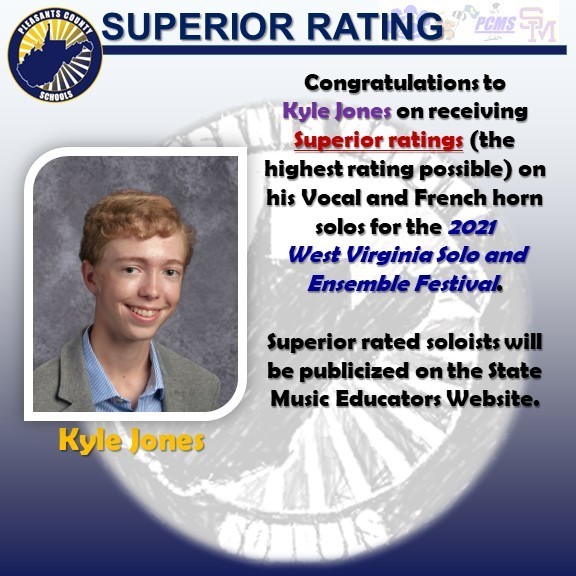 St. Marys High School and PCS are pleased to announce that two SMHS students were selected for the Governor's Honors Academy 2021: C. Masters; N. Malone.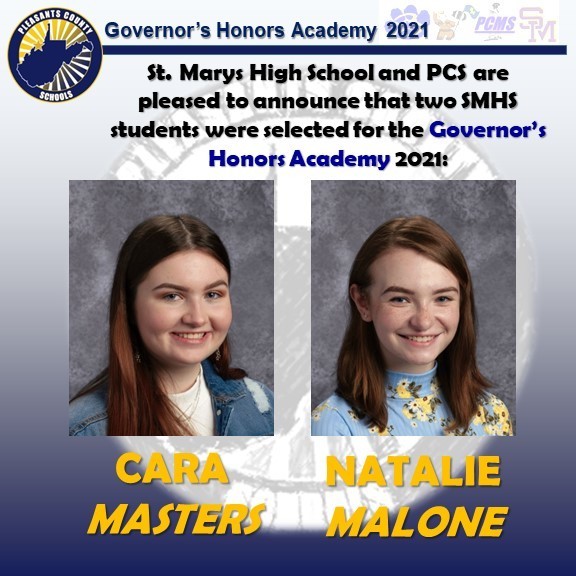 Due to technical issues, we were not able to begin 3rd-8th state testing today. This afternoon all technical issues were resolved and we will begin our testing schedule tomorrow morning, May 11. (The GSA schedule will now be one day behind.) We apologize for the inconvenience.

Congratulations Dorlinda Steele! Mrs. Steele, teacher at BES, has been awarded a 2021 Math4Life Classroom Educator Grant.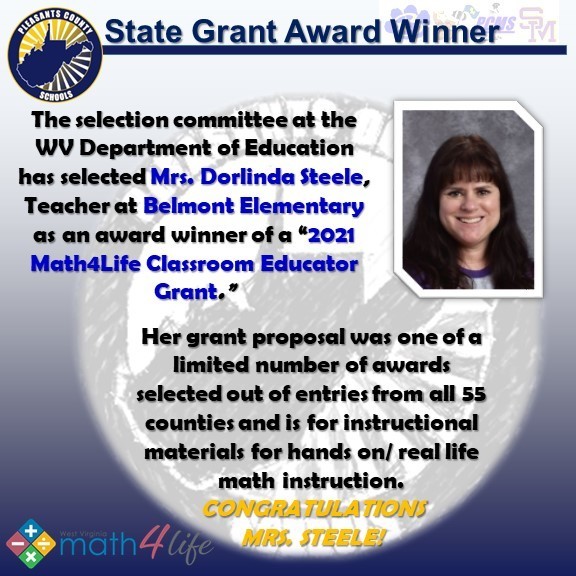 Parents of students in grades 3-8: If your child's school iPad is at home this weekend, please make sure it is fully charged for GSA Testing on Monday morning. Thank you!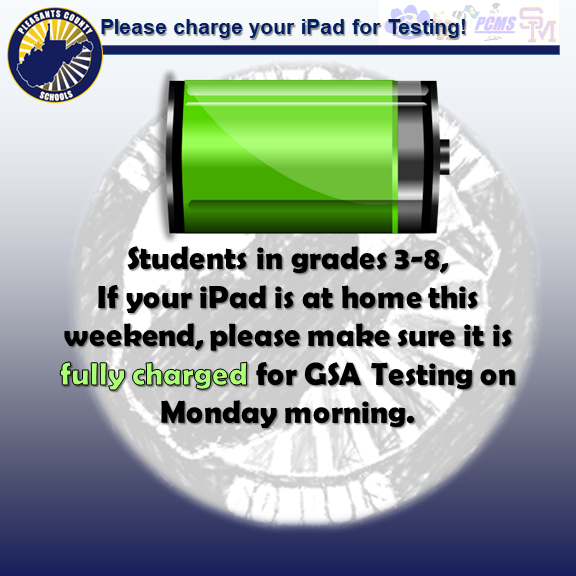 We are proud to announce our 2021 Golden Horseshoe Winners from Pleasants County- B. Rinard and E. Kirby.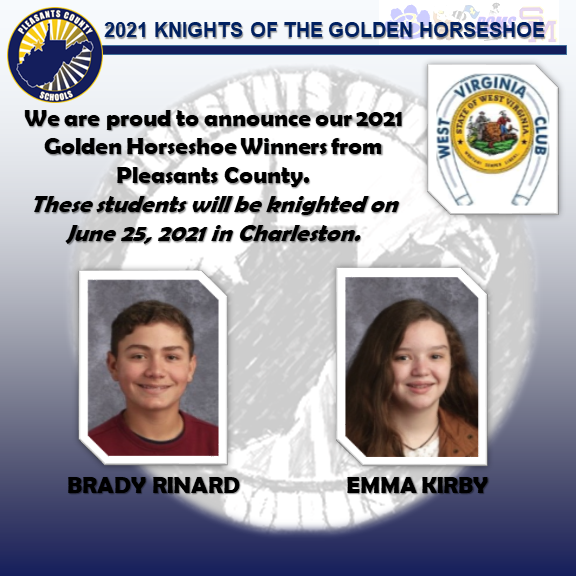 St. Marys High School is pleased to announce that the following students have been accepted into the Carpentry Program at MOVTI for the 2021-2022 school year- B. McKnight, L. Powell, S. Oliver, D. Powell, S. Tagliarini, I. Barnhart, S. Christie, E. Doehring, C. Cox, D. Boley.

We want to show our gratitude to the wonderful lunch ladies of Pleasants County! What amazing food, hard work, and compassion they have demonstrated throughout one of the most challenging of times. Ladies, you rock!

Reminder- GSA Testing for Grades 3-8 will begin on Monday, May 10. The schedule is posted on the image. If you have any questions, please contact your child's school.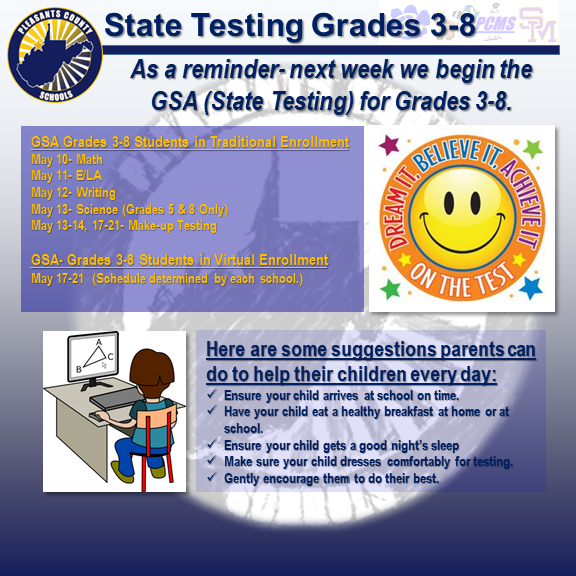 In the coming days there is an expectation that the FDA will approve the Pfizer COVID vaccine for students 12-15 years of age. If you are interested in your child receiving the vaccine if it is approved, please respond to the survey (
https://forms.office.com/r/kzCTWsS6T8
) by Monday, May 10th, at 8:00pm. Your contact information will be shared with the WVDE and you will be contacted in the near future to schedule a vaccine for your child. Please call the school nurse with any questions.

St. Marys High School is pleased to announce that the following students have been accepted into the Law and Public Safety Program at MOVTI for the 2021-2022 school year. S. Lewis, H. Farson, Z. Boley, J. Heflin, C. Lutz, I. Anderson, H. Davis, B. Allman, M. Wince, N. Wince.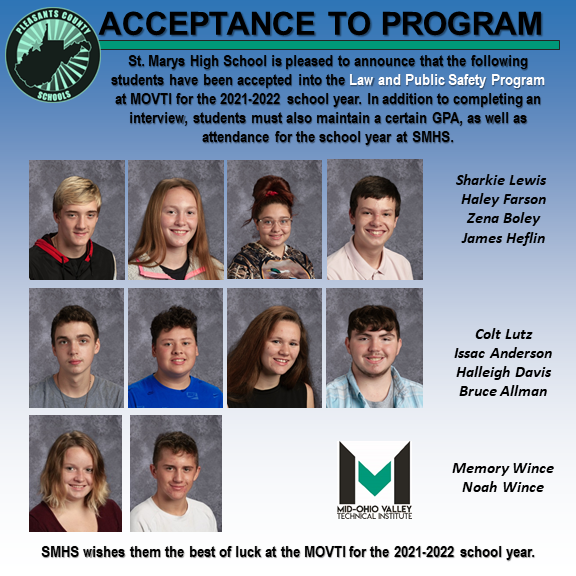 St. Marys High School would like to saythank you to Jonathon Goodfellow for being SMHS girls' basketball videographer for the 2020-2021 season!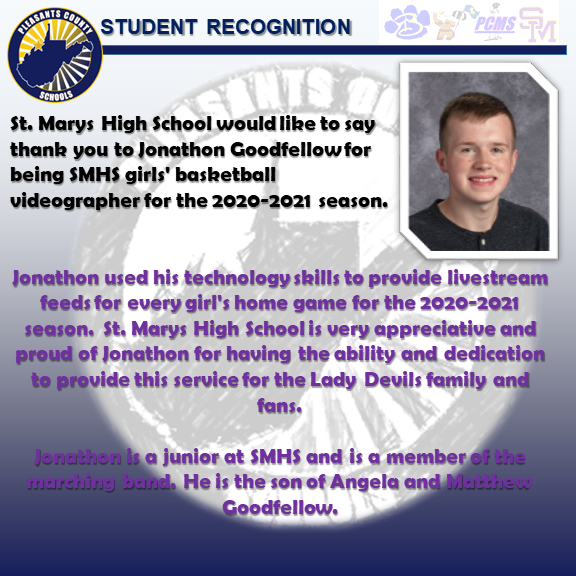 A connection to the past...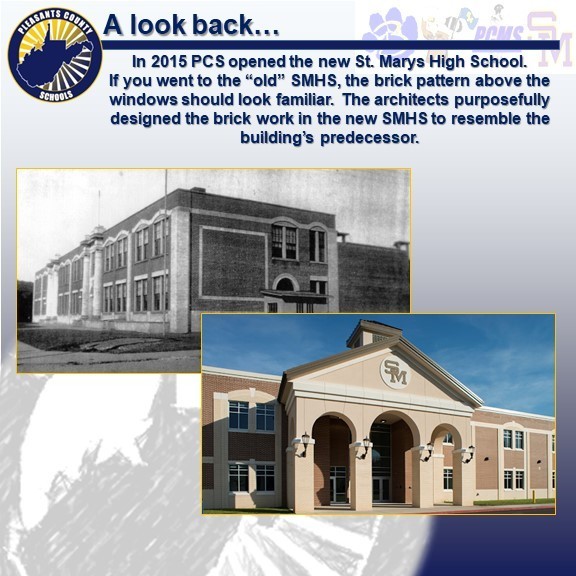 A third grader at SMES is leading a community clean-up effort in Pleasants County as the result of a social studies fair project which has moved on to the state-level. Congratulations to Kendall and her hard work!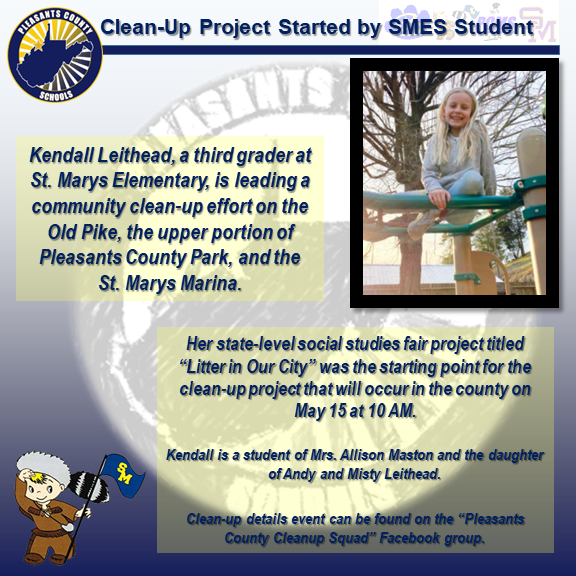 May 4 is National Teacher Appreciation Day! Thank you Pleasants County Teachers for all you do to serve the students!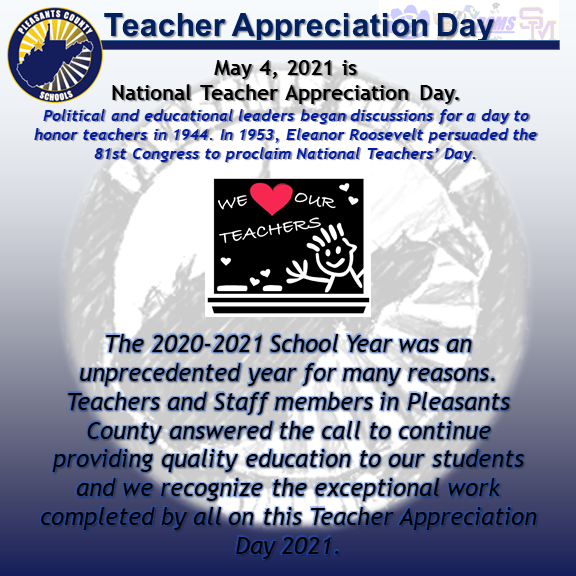 K-8th Grade Parents: If your child signed up for Summer SOLE you should recieve a "Confirmation Sheet" today notating the weeks the student is registered as well as a few other details. If you did not receive a confirmation sheet, please call the child's school on Monday morning.

This is the cover from the program for the dedication of the Gymnasium & Auditorium at the former St. Marys High School Building in 1955. The 1955 Purple and Gold also featured the addition of the new gym and auditorium.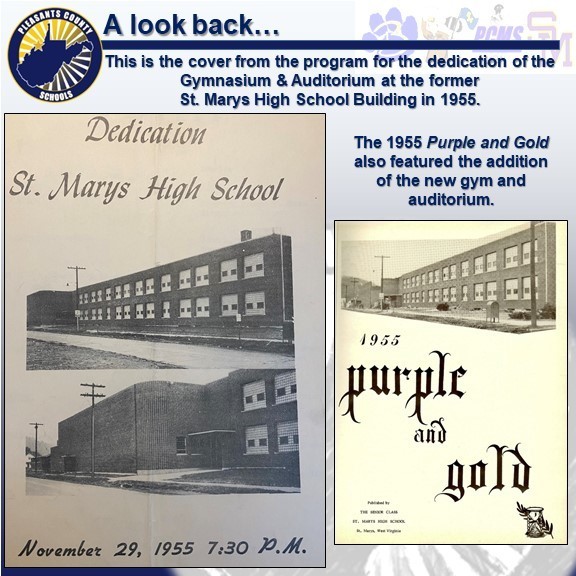 Parents this is reminder that this Friday is an early dismissal day. School will be dismissing at 1:00 p.m. Parents of younger children need to have someone available to pick them up from the school bus. If you have any questions, please contact your school. Thank you.

Reminder- the April 29, 2021 Meeting of the Pleasants County Board of Education will be held at the Auditorium at St. Marys High School at 6:00 PM.